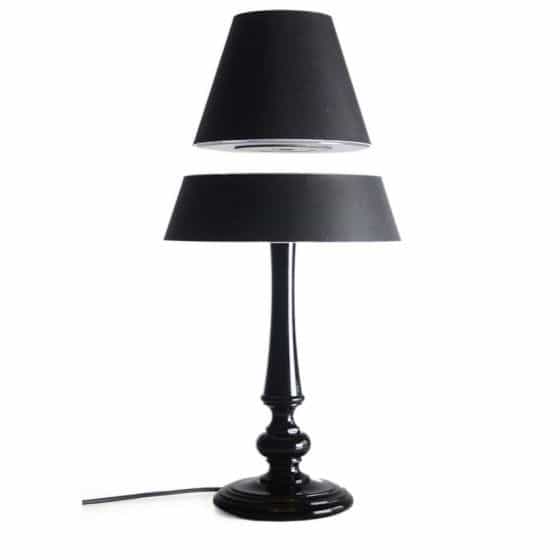 Whether we admit it or not, the fact is that we all love it when the guests in our homes point to a specific item that catches their attention and talk about how cool it is. Every home has conversation pieces; some may be expensive items purchased just to get some attention, while others may be free and passed down from generation to generation.
The Silhouette Lamp with a levitating light is no exception, and is the creation of Angela Jansen. The design of the lamp reminds us of an old-fashioned lamp at first, but when you notice the floating part, you can't help but appreciate the futuristic characteristics of it.
The unique lamp features a base that is handcrafted out of wood using a high-gloss finish in black. The tapered lampshade is made out of matte black fabric and a pearl white furnishing on the inside of the lampshade. Even the power cable is covered in a stylish black fabric to give it that extra touch. The lamp is able to float thanks to the integrated levitation technology utilizing electromagnetic components and a sophisticated control system.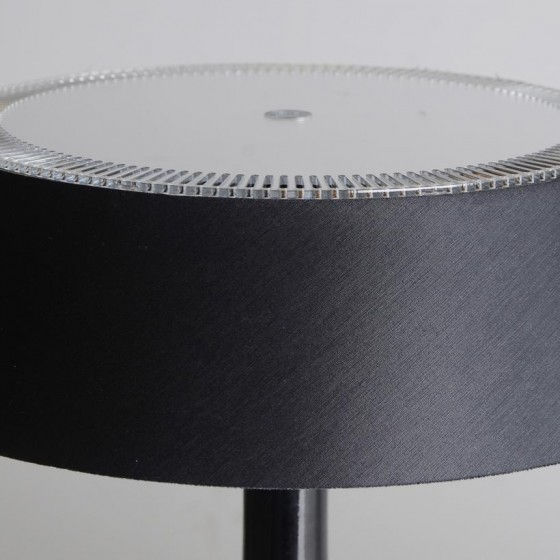 This futuristic lamp also features the latest LED technology, making it more environmentally friendly with its low power consumption. The intensity of the light can be controlled with the touch of your fingertip. The standard model comes with a power adapter made for the EU (two pins power plug) but a US power adapter is available upon request.
So, would you buy this unique lamp for €980? That's about $1300 USD. If interested, check out the website.