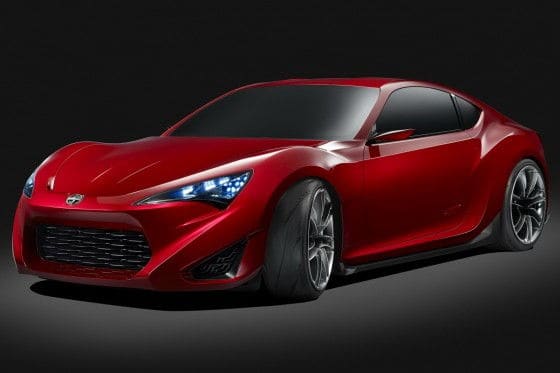 Finally a Scion we can get excited about, the Scion FR-S Concept was unveiled at the 2011 New York Auto Show and is based on the Toyota FT-86 which was developed with Subaru.  All three manufacturers will be producing their own versions of the car, finally giving consumers choices in the affordable sports car category.
According to Scion the "FR-S" stands for "Front-engine, Rear-wheel-drive Sport", while Jack Hollis, Scion's VP describes it as "Friggin' Really Sweet".  I like that definition better but I like mine even more, "F*cking Really Sexy"; that's right, I think a Scion is sexy, never thought this day would come.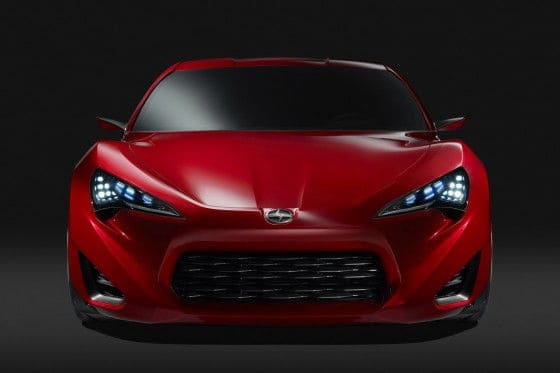 Looking at the pictures, you'll see how sexy the Scion FR-S is, it has curves and bulges everywhere and has an extremely aggressive look to it, I'm lovin' it!!  If they price it lower than the Nissan 370Z with around 280 – 300 horsepower, this car will be officially the "Z Killer" and this is coming from a big time Z car fan (except for the late 80's versions and the more recent 350Z).
The Scion FR-S pays homage to the legendary Toyota Corolla AE-86; which was lightweight, had a great balance and didn't need a lot of power to excite the driver.  The design of the FR-S is inspired by one of my favorite classic cars, the Toyota 2000 GT.  Personally I don't see any resemblance what so ever but do see a bit of Lexus LF-A influence.
The FR-S will be powered by the same 2.0 liter 4-cylinder boxer engine from the Toyota FT-86 which is produced by Subaru.  It will be mated to a 6-speed manual transmission with an optional automatic transmission with paddle shifts on the steering wheel.  Power will be sent to the rear wheels; no word on how much that power will be and how much the Scion FR-S will cost.  Production is expected to begin in 2012.
Scion FR-S Promo Video:
Scion FR-S Photo Gallary: