Dutch Vitters Shipyard has revealed their latest creation, the Sarissa, a 42.6 meter (140 ft) sailing super-yacht. The luxurious Sarissa was designed by the highly praised naval architect Bill Tripp and Rhoades Young Design Ltd. The Sarissa also happens to be the largest Dutch-built carbon fiber sloop to date. I'm usually not a big fan of sail boats but this particular yacht features so much luxury that you have no choice but to like it.
In terms of the exterior, the only thing that is impressive is the size of the sailing yacht. At 42.6 meters, it's a pretty long boat. Most of the magic on the Sarissa is in its high-quality finishing touches, luxurious interior, and technology. The Sarissa truly is a home away from home.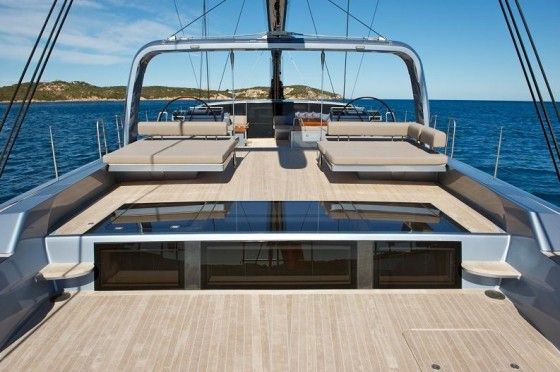 Once you hop on board the Sarissa, you are greeted with space – lots of space. The large outside area on the deck is welcoming for guests to enjoy the surrounding views as well as the beautiful design of the yacht. The outdoor 'hanging out' area features plenty of seating arrangements including large fixed sun beds to take naps on, 2 large sofas behind the cockpit area and a dining table for outdoor dining.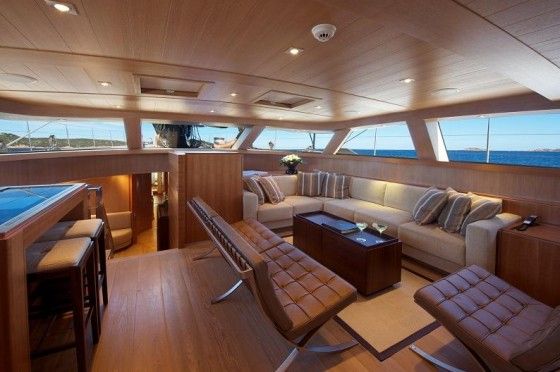 On the interior of the Sarissa yacht, guests are welcomed with an open concept design in the main living area. Every little detail on the interior is mostly finished in leather and high quality wood finishes. The main living area on the inside in surrounded with windows which provide plenty of natural light. This area also features a luxurious sectional sofa and custom Barcelona chairs. The lower section of the living area is where the indoor dining room and study room will be found.
Below deck, one can see how the designers made excellent use of space. This is where the four guest cabins and three crew cabins can be found while the Captain's cabin features direct access to the outside deck area. Who said money can't buy happiness? I think this sail boat screams happiness.
Check out the pictures below of the luxurious Sarissa Super Yacht.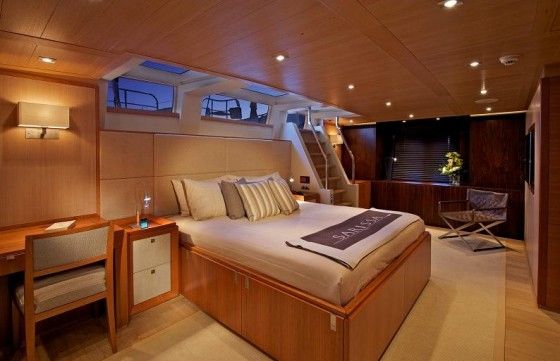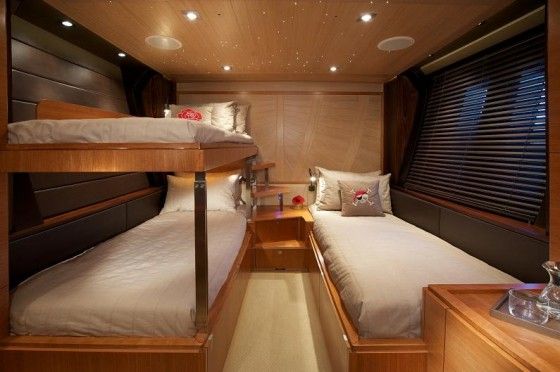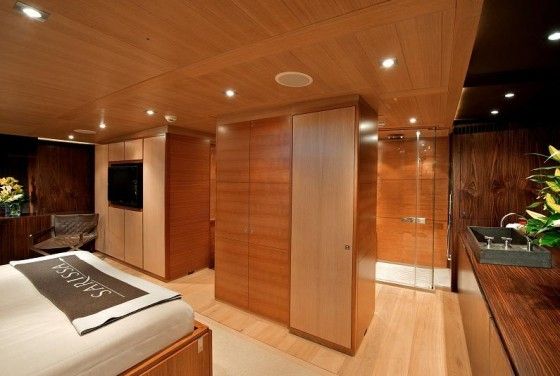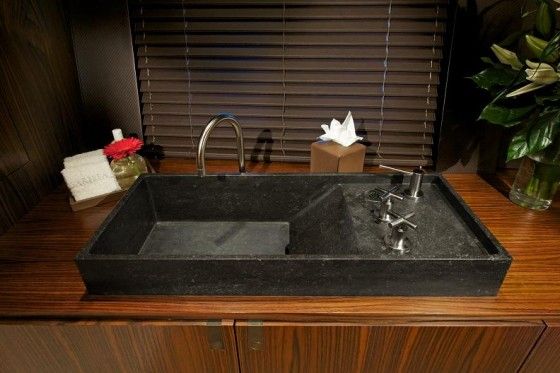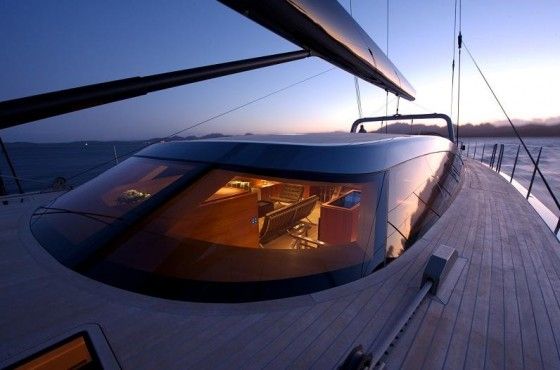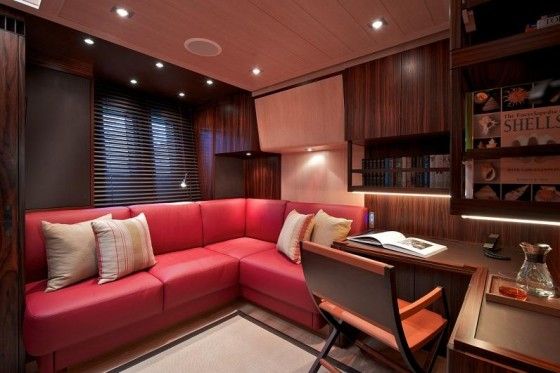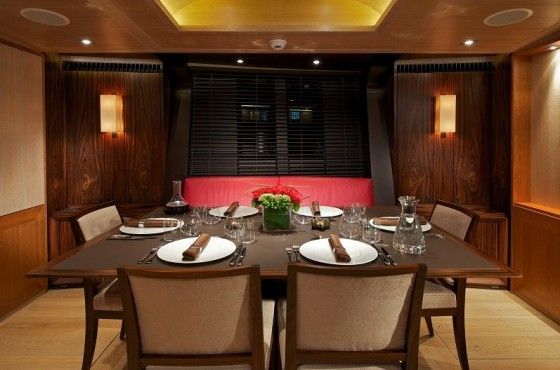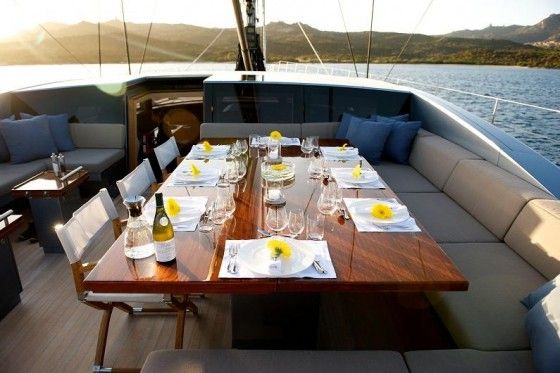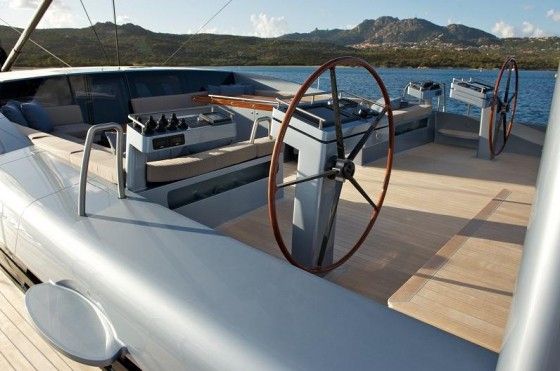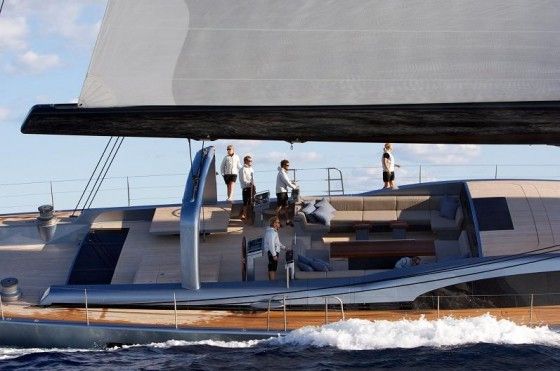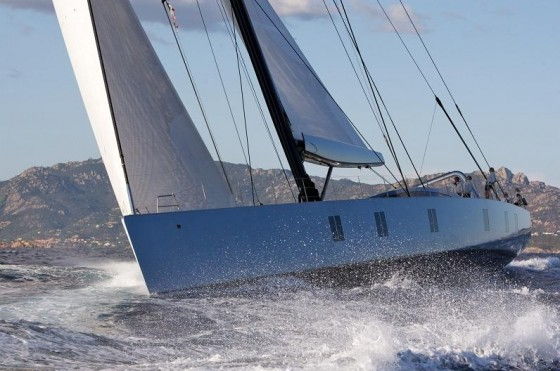 Sarissa Super Yacht Under Construction