The Samsung Galaxy Round is the world's first smart phone with a curved screen.  I'm not really sure what the benefits of a curved screen are (yet) but I guess it's good to be the "world's first" in anything, that you could put a positive spin on.  I'm sure curved screens have their benefits, which we'll find out as more and more curved screen phones become available…or maybe not.
The Samsung Galaxy Round smart phone is currently available in Korea only; it'll probably make its way onto the North American market soon, if there's demand.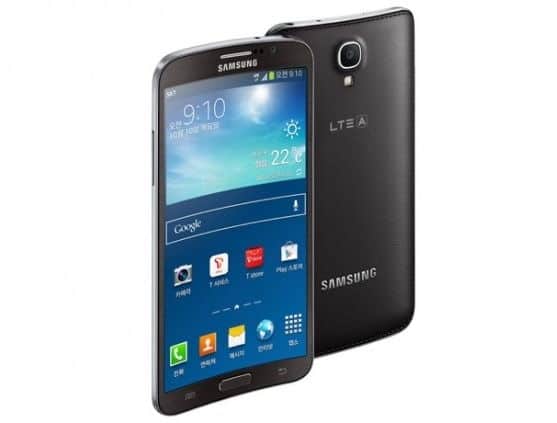 The Galaxy Round comes with a 5.7" full HD super AMOLED touchscreen and is only 7.9 millimeters thick and weighs 156 grams.  The phone comes with a quad-core 2.3 GHz snapdragon 800 processor, 32 GB of storage, 3 GB of RAM, 13 Megapixel rear camera, 2 MP front camera, and a 2800 mAh battery.
According to Samsung, since this is a curved phone and can be tilted side to side, users can tilt the phone to the left or right to check the time, missed calls, voicemail icon, and control the volume while the phone is in the sleep mode.  Via: Samsung