Here at Unfinished Man, we've reviewed a number of different shoes from footwear intended for "barefoot" running, skating, and even hiking. Today, we'll have a brief look at a new product from Timberland for everyday casual wear. The 'Hookset Handcrafted Fabric Oxford' from Timberland is a new addition to the Earthkeeper's Collection. The lightweight shoe is crafted from 100% organic cotton canvas which helps provide durability and breathability for those warm summer days.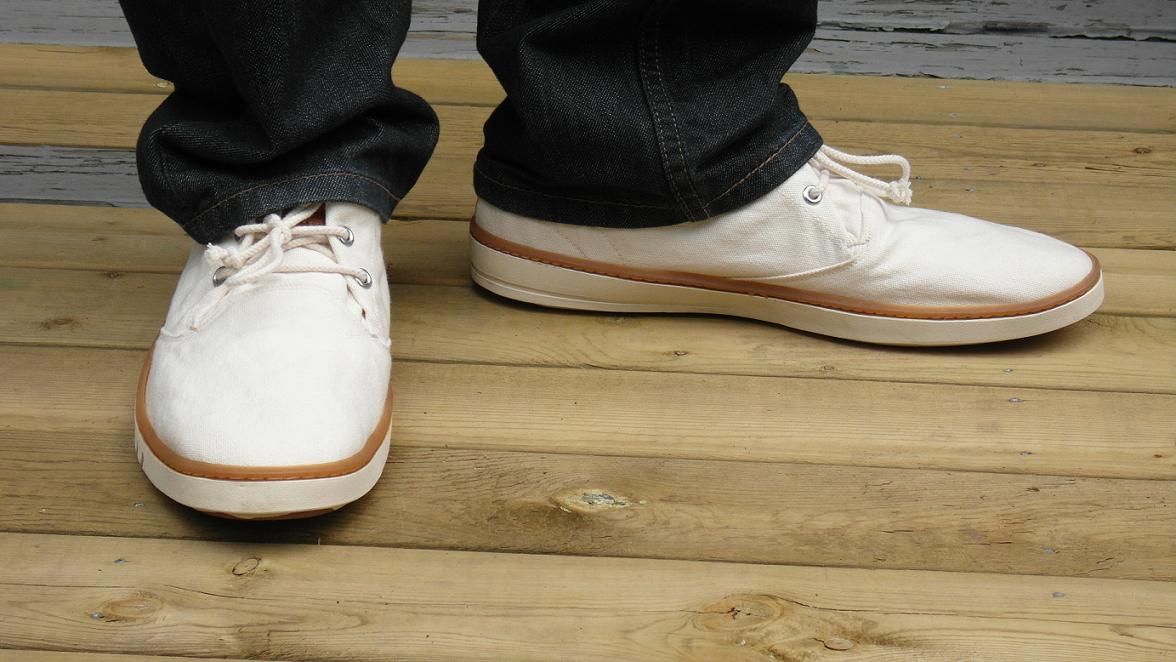 The Earthkeeper's design is very "in" at the moment yet they are still different enough to stand out from the competition. The shoes also feature organic cotton laces, rustic leather accent pieces, and natural latex for the foot-bed and out-sole.
Because of the materials used, it almost feels as if you aren't wearing anything on your feet – almost. The Earthkeeper's are very comfortable to wear and eye catching. As I was strolling through the mall, I noticed people looking at my feet but it is possible that the shoes caught their attention because they are currently spotless as you can see in the pictures. And speaking of spotless, I noticed that the shoes can stain pretty easily but the good news here is that they are also very easy to clean because of the cloth used to make the shoe.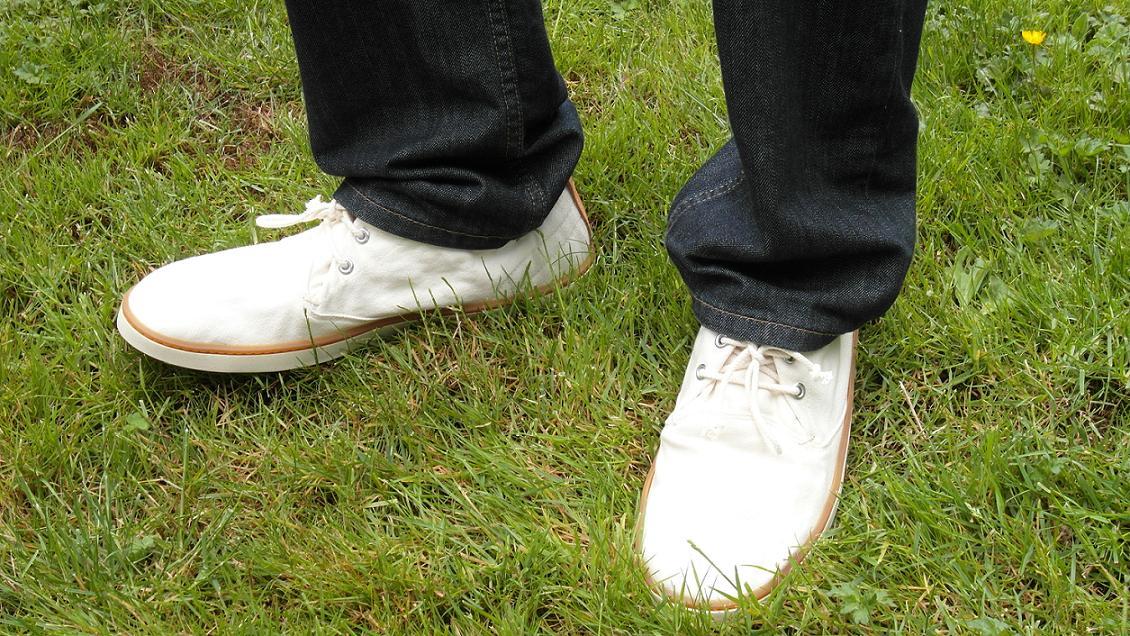 I've been wearing these shoes for a few weeks now and it seems that I have totally forgotten about the other eight pairs of footwear that I own. This is by far the lightest pair of shoes I've owned and I honestly have no complaints about it. If I must be really picky, I wish Timberland offered more color choices for this line of shoes. At the moment, they offer the Off-White Canvas as seen here and Light Green Canvas with red accents seen below.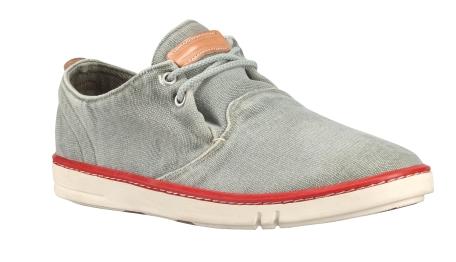 This pair of Timberlands will set you back $60-70 on Amazon and is well worth the money. More details about these shoes and other footwear in the Earthkeeper's Collection can be found at Timberland.