All toasters are not created equal and the Vision Toaster by Magimix is one prime example of going above and beyond the call of toaster duty. To be honest, I never thought I would be calling a toaster sexy but here I am doing just that. The Vision Toaster is something that you want to display in the kitchen thanks to its striking and attractive design.
The world's first see through toaster features toughened glass viewing windows so you can watch as your toast or bagel evenly browns. This way, you will always have the perfect toast without it getting burnt. The toaster features four quartz elements in the corners of the appliance rather than the metal elements like traditional toasters which allows for the viewing window. The Vision Toaster comes pre-programmed with four functions: toast, bagel, reheat, and defrost. It also has a center twist knob to determine the darkness of your bread with settings 1 through 8.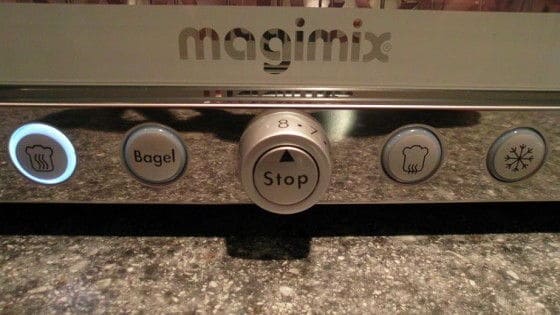 The toast function does the obvious, which is toasting slices of bread evenly on both sides. The bagel function only toasts on one side (interior of the bagel) and works well on baguettes as well. The reheat function is pretty handy as it will warm up the toast but not so much that it will dry out. And the defrost function is a pretty nice feature as well since it will defrost and toast at the same time. Perfect for those mornings when we need to rush out the door.
Features We Like:
We like the slide out try on the Vision Toaster which collects all the bread crumbs and is very easy to clean up.
To avoid burning of the fingers, the lift lever raises the bread higher to safely remove smaller pieces of bread.
The mechanics to drop the glass viewing windows down which allows the toaster to cool faster and makes cleaning very easy. No more turning the toaster upside down and shaking the over toasted grime.
The extra wide slots allowing you to toast thick slices of toast and bagels.
Durability – We're not there yet but the Vision Toaster is built to last at least 30,000 uses.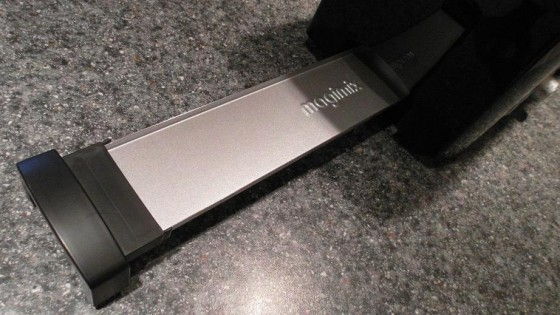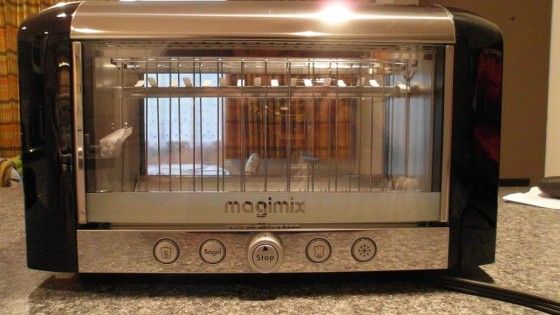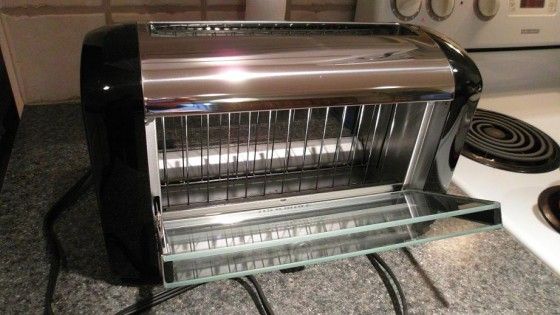 The Vision Toaster would be an excellent gift and one that you wouldn't be embarrassed about when giving as a wedding present. You can purchase the Vision Toaster at Williams-Sonoma or you can find a deal on Amazon as well.