When I think of old restored cars, the cars that come to mind are either muscle cars, sports cars, or some sort of limited production cars that were pretty rare even when they were new.  A mass-produced Mercedes-Benz sedan is probably the last car I'd think of restoring but that's exactly what German car tuner VÄTH has done.
VÄTH is known for tuning newer Mercedes-Benz cars with some very powerful engines.  The car they've worked their magic on this time is the Mercedes-Benz 300 SEL 6.3, which the tuning firm is calling W109.  The 300 SEL was the predecessor to the world-famous S-Class and was produced from 1967 to 1972.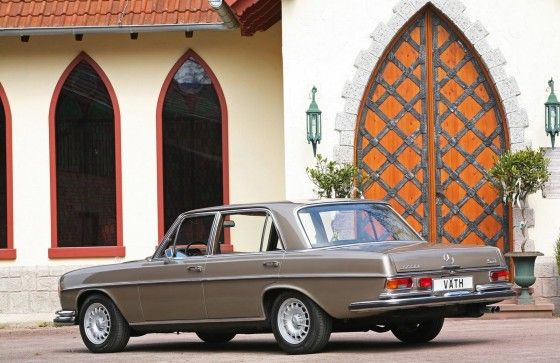 The fully restored 300 SEL 6.3 was stripped down to bare metal and every part has been restored to factory spec.  The 6.3 liter V8 engine was rebuilt and produces 247 horsepower and 376 pound-feet of torque.  The car accelerates to 62 mph (100 km/h) in 6.5 seconds with a top speed of 137 mph, pretty impressive for a car from the 60's that's as big as the 300 SEL.
I think the VÄTH restored Mercedes-Benz 300 SEL 6.3 sedan looks pretty good, there is something very attractive about an old car that looks like it just rolled out of the factory.  VÄTH didn't provide any information regarding pricing on this particular model; they also offer restoration of other models upon request.
Mercedes-Benz 300 SEL 6.3 V8 by VÄTH