Every parent thinks that their child is super talented because they can count to 15 at the age of two. As cute as that may be, I think Pretty Boy Bam Bam can out do them by just a tiny bit.
This seven year old kid is a boxing prodigy, and has been since the day he was born. His masterpieces of craftsmanship in the ring have been seen in his majesty's three televised matches where he dominated every opponent by KO in under 30 seconds. The first match against Arnold Palmer III lasted 1 minute and 19 seconds before Bam Bam administered the knockout blow that sent Palmer falling to the canvas. Bam Bam's next match was a bit more of a challenge as he took on Greg "The Hammer" Tate, who lasted 2 minutes and 24 seconds before his corner threw in the towel. His last televised fight came against Ulysses S. Grant III, who ended up going all 10 rounds and earning a unanimous decision victory. The kid just hasn't been able to be matched by anyone who's willing to step in the ring with him, except for his uncle Slappy, who Bam Bam considers to be his toughest opponent and is only 3 minutes younger than Bam Bam.
How did Pretty Boy Bam Bam get started with boxing?
His father noticed Pretty Boy had a gift when he was only two years old and got him involved in boxing soon after. He is now six years old and trains two hours a day, five days a week. Pretty Boy is now an internet sensation and has been featured on ESPN, The Best Damn Sports Show, and a music video by rapper Ludacris. Pretty impressive for such a young child.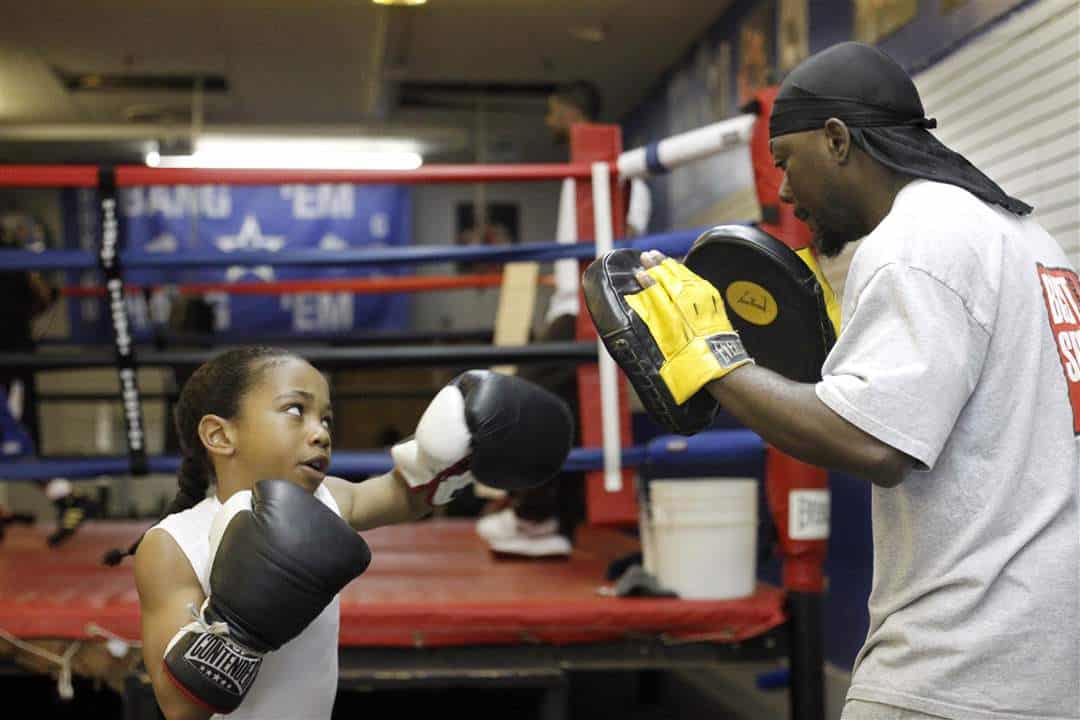 Honestly, I wish I could fight even half as well as this guy. I mean, he's less than half my height and could probably seriously kick someone's ass. You'll see what I'm talking about in the video below. He's got a ton of power behind those little hands of his.
Pretty Boy Bam Bam Boxing Videos
Here's a video of Bam Bam showing off his boxing skills. You can see that he is very relaxed in this footage, and for good reason. He's 7 years old and he has yet to lose a fight.
Pretty Boy Bam Bam can hit super hard for his age, and can bang out 100 push-ups like it's nobody's business. I wish I had been that fit when I was his age. It just goes to show that the right guidance makes all the difference, which is why you should make sure your kids are at least active, even if they're not interested in boxing or fighting sports.
This idea that it's bad for children to get too much exercise, or even lift weights, is completely absurd. Our kids are more sedentary than ever, and I promise you that's not good for their long-term health. I don't care if your son or daughter is into sports, or just prefers to stay indoors playing videogames. The fact that he/she is not burning energy on a regular basis could have health implications later in life. Take this advice from me and stick to it, and you might see improvements in the long run.
When he's not training in the gym, he's either playing with his friends, or watching his favorite TV shows like SpongeBob SquarePants. It really makes me wonder what exactly made him want to start fighting. Did it have something to do with the shows he was watching, or did he just "pop out" with the spirit of a boxer? So many mysteries behind Pretty Boy Bam Bam.