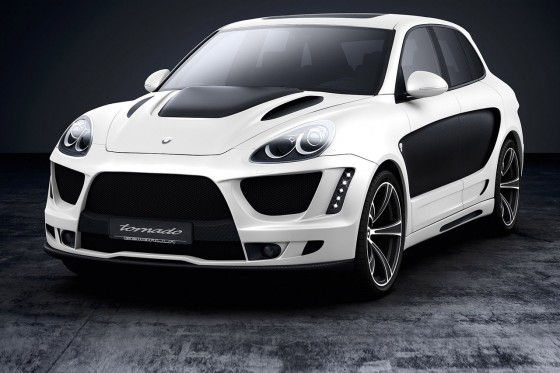 The brand new Porsche Cayenne 958 by Gemballa can easily be categorized as an F5 Tornado. There are many Porsche tuners out there and all claim to be the king of Porsches. Gemballa has been tuning Porsches for nearly 30 years and have a learned a thing or two over the years. Gemballa headquarters are located only 20 kilometers from the Porsche plant in Stuttart-Zuffenhausen and the place where dreams become reality.
The Gemballa Cayenne Tornado is one of the company's latest creations and nearly ready to roll off their assembly line. What makes this Cayenne and the company unique is that rather than molding carbon fiber parts onto modified factory steel panels, Gemballa replaces almost all the steel body panels with carbon fiber equivalents. The company is able to shave 70 kilograms in weight by using carbon fiber on the doors, front wings, side sill covers, front bonnet, rear hatch skin cover, and bumper parts.  These replacements do not compromise passenger safety or comfort in anyway.
The new styling drastically changes the look of the vehicle and it looks extremely aggressive. The rear of the car looks nothing like the factory Porsche Cayenne and it's not a bad thing either. With the new carbon fiber parts, the Cayenne is not 2.05 meters in width. To fill any gaps, the vehicle sits on 22"x10" wheels in the front and 22"x12" in the rear. Although the wheels are two inches larger than factory, they still weigh the same. To stop this massive beast, the Cayenne has been fitted with a braking system from Brembo. 420mm disc brakes are used in the front with six-pot calipers and 405mm disc brakes in the rear with four-pot calipers.
Gemballa is already offering a Stage I engine upgrade for the Cayenne Turbo which produces 580 horsepower. The Cayenne Tornado will be offered the Stage II which is nearing the development stage and expected to produce 700 horsepower. The torque is also expected to increase by up to 30 percent.
As with all Gemballa vehicles, every aspect of the car is tuned as a package. All of their vehicles are improved on the outside, engine, and interior. The Cayenne Tornado will get the same treatment. The interior will have functionality and elegance in mind.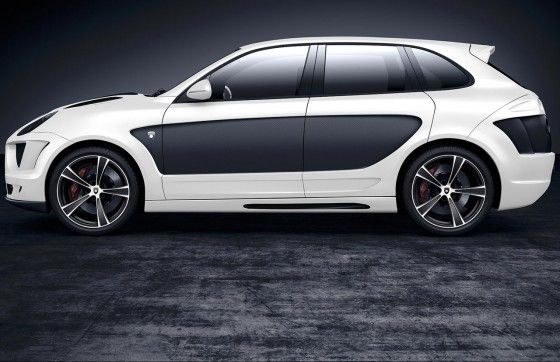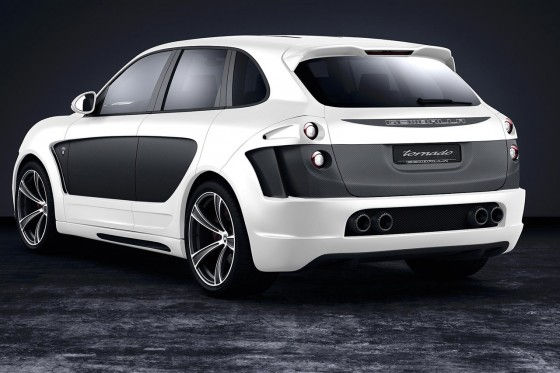 [Source: Gemballa]