When I think of medieval fortresses, the first thing that comes to mind is the massive structures scattered all across Europe. I've actually had a chance to visit a few of them too, and I found the sheer scale of them incredible. Over the years, we seem to have lost our appreciation for massive, but beautiful looking stone structures – and I'm not talking about skyscrapers. When was the last time you heard of someone building a stone fortress?
Believe it or not, a whole team of artisans, volunteers, and all manner of historians are building a real-life 13th century style medieval fortress, and in Arkansas of all places! They're calling it the Ozark Medieval Fortress. The photograph you see in the header above is not an excavation site of some buried fortress. Nay, it's like an excavation site in reverse, with talented people working to re-create the past using only the tools and building methods available at the time.
The Ozark Medieval Fortress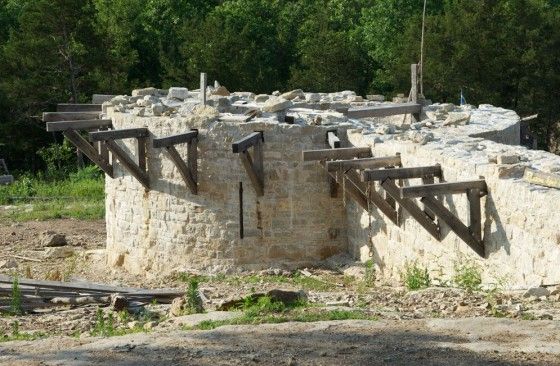 Now this is some serious looking business. I've built a few rubble walls in the woods as a child, but nothing even approaching this level of awesomeness. This was the stuff of dreams when I was a kid.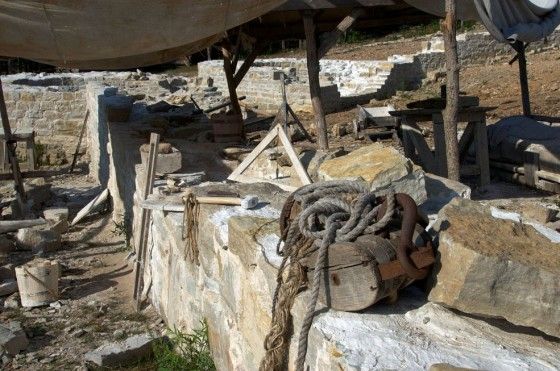 I've been playing a lot of The Elder Scroll: Skyrim lately, and this looks like a scene straight out of the game. I have a feeling that there won't be any hordes of undead skeletons attacking any time soon, though.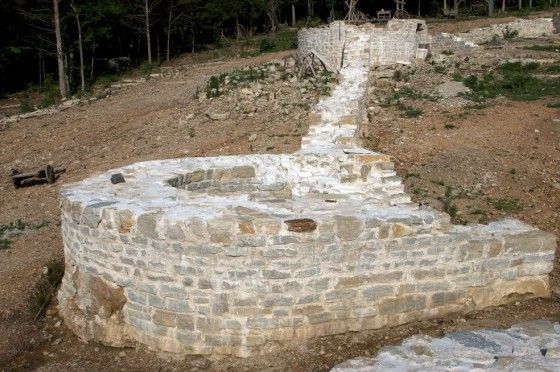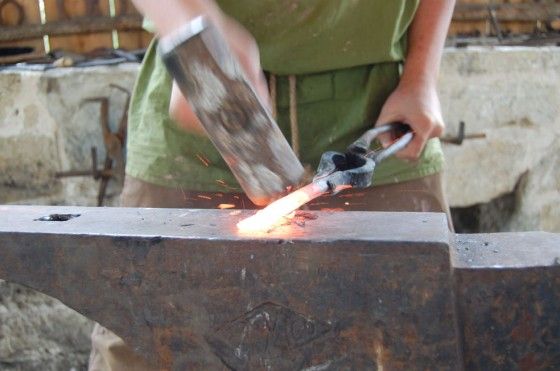 You may be surprised to hear that I actually had an opportunity to forge steel when I was in high-school. I've heard that it's uncommon in schools these days, and I think that's a shame. There's something uniquely satisfying about working steel to create something entirely your own. Me? I made a screwdriver, and though it was a terrible screwdriver indeed, it was incredibly sharp and perfect for chiseling.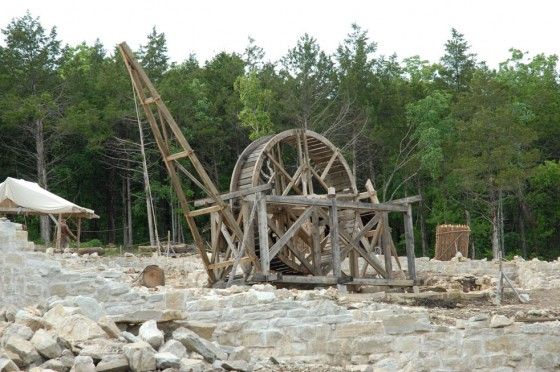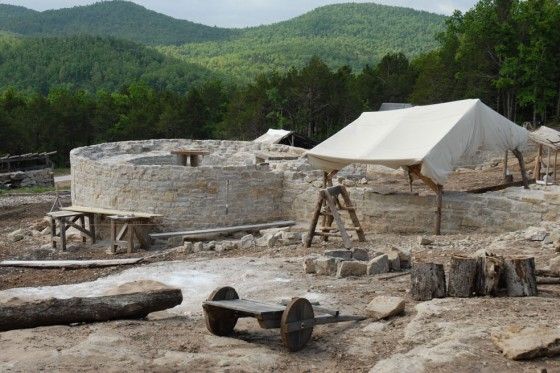 Though the name "Ozark" reminds me of a terrible tent I took camping once, I have a feeling that the Ozark Medieval Fortress is going to be a whole lot better when the team finally completes it. Hell, the entire site already looks quite impressive. In my head, I always give LARPERS and their ilk a bad time, but history enthusiasts really do come up with some interesting creations sometimes.
Now, I know that Arkansas isn't exactly a prime tourist destination, but if you happen to be heading out that way, you'll actually be able to book a tour at some point in the near future. That, or plan a bit of a road trip with Arkansas being one of many stops along the way. It's not a bad way to spend a few weeks stateside (if you're a Canuck like me), especially if your final destination is this fortress. After all, the Ozark team promises that your visit will be an educational experience like no other.
If you're looking for more information on the past, present, and future of the Ozark Medieval Fortress, head over to their official website. Every aspect of the project is explained in detail, and there are plenty more photographs and video as well.