This is one of those stories that perhaps 100 years from now, humanity will look back at and marvel at the pivotal point in our history where science made a major leap in bridging the gap between machines and the human body. All of this is possible due to the extraordinary work of a university professor and his team to repair the damage done to a house cat named Oscar.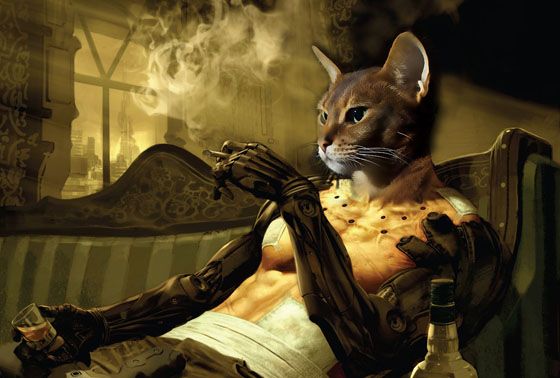 Oscar the cat was dozing in the sun when he was run over with a combine harvester. Oscar survived, but lost both of his hind legs during the accident. What's remarkable is that a team from University College London were able to develop a technique to force the body into growing the cats own bone and skin into a prosthetic. The prosthetics, called intraosseous transcutaneous amputation prosthetics (Itaps) were developed by Professor Gordon Blunn, the head of UCL's Centre for Biomedical Engineering.
This technology is special because it saves the person (or in this case, cat) from having to wear a sock and affix the artificial limb over their stump. This has served amputees well for decades, but can be uncomfortable and doesn't posses the weight bearing capabilities of the new Itaps prosthetics.
Itaps is not a distant dream to look forward to; it's already being tested on humans. A woman who lost her arm in the 2005 London bombings has already been outfitted with an Itaps prosthetic, and I imagine we'll be seeing more amputees receive this technology as it matures.