At the 2012 Detroit Motor Show, Nissan showed off the latest Pathfinder as a "concept" but based on the design and how "production ready" it was – people suspected it was the final package that would be hitting the showroom floors. Well, those suspicions can be put to rest because Nissan just revealed what the 2013 Nissan Pathfinder will look like.
Sure enough, the concept and the images Nissan released look identical.  The Pathfinder concept had more chrome accents than the images released by Nissan yesterday, but those could very easily be an option on the premium models.
Four generations before your eyes
The 2013 model is the fourth generation in the Pathfinder family and is now a unibody car-based crossover as opposed to the body-on frame structure.  The new design looks handsome but I personally prefer the more rugged look from the previous generations.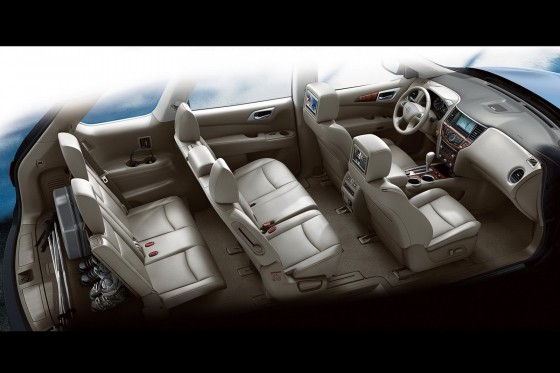 No official details are available yet on the powerplant but we do know the Pathfinder is based on the 2013 Infinity JX. There is speculation that the 2013 Pathfinder will be using the 3.5-liter V6 instead of the 4.0-liter in an effort to improve fuel efficiency. The engine is expected to produce 265hp and 248 pound-feet of torque and will feature the Continuously Variable Transmission (CVT). No details yet on the pricing.