Mulder, the Dutch yacht manufacturer, has recently delivered the new Mulder 72 Convertible. The design is based on the Mulder 68 but a bit larger at 22 meters in length. The Mulder yachts are renowned for their elegance, performance, style, light-weight design, and iPad controllable features. The interior and exterior of the yacht was designed by Guido de Groot, and the naval architecture was completed by Vripack.
The Mulder 72 Convertible is powered by two powerful Caterpillar C18 motors producing 1,018 horsepower each and housed in an efficiently designed engine room. With over two thousand horsepower available on demand, the yacht is able to reach speeds as high as 26 knots. To enhance the luxurious appearance, the insulated exhaust system is finished in a blinged out high-gloss stainless steel.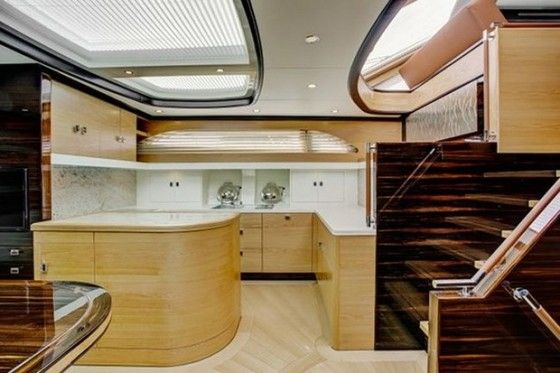 The big boat features an aluminum hull and is constructed out of light materials on the inside and out resulting in a lightweight yacht. The Mulder 72 also has a round-bilged hull with spray rails and a set of stabilizers providing optimal comfort in all sea conditions. This yacht is also certified by Germanischer Lloyds, a top five classification society based in Germany.
Mulder worked closely with the client to make this yacht a reality and a captain's dream boat. It's the final touches that make Mulder 72 a unique boat with finishes such as the Makassar and Oak trim in the interior space. You will also find plenty of luxurious leather sofas throughout the boat and all facilities are equipped with their own shower and toilet. Never mind the sleeping quarters for guests and crew, even the bathrooms and kitchen on Mulder 72 will make any home owner envious.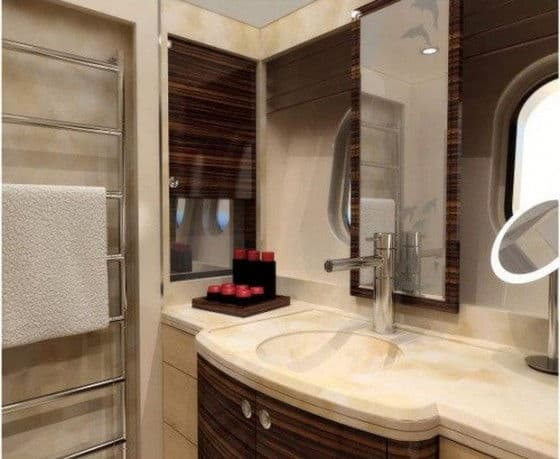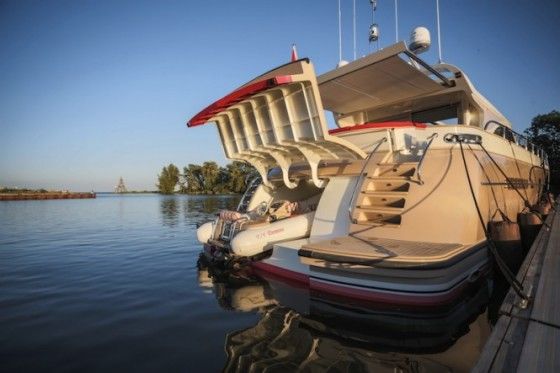 The exterior of the boat is pleasing to the eyes with its two-tone paint job and plenty of stainless steel accessories that scream quality. The hydraulic door at the rear will reveal a garage large enough to house a 3.5 meter craft. In the wheelhouse, there is a large sliding roof which can be opened giving it its signature designation, the Mulder Convertible. The skylight also provides lots of natural lighting in the forward section of the yacht. And of course, guests can also control all blinds, lighting, and the audio/video system with the iPad.
No word on the price of the Mulder 72 Convertible but if you have to ask, you probably can't afford it. However if you do fancy spending some time on a glamorous boat, click here for luxury cruise holidays. They're not quite the same, but that's not necessarily a bad thing. They might actually be less work, and probably have better food too.