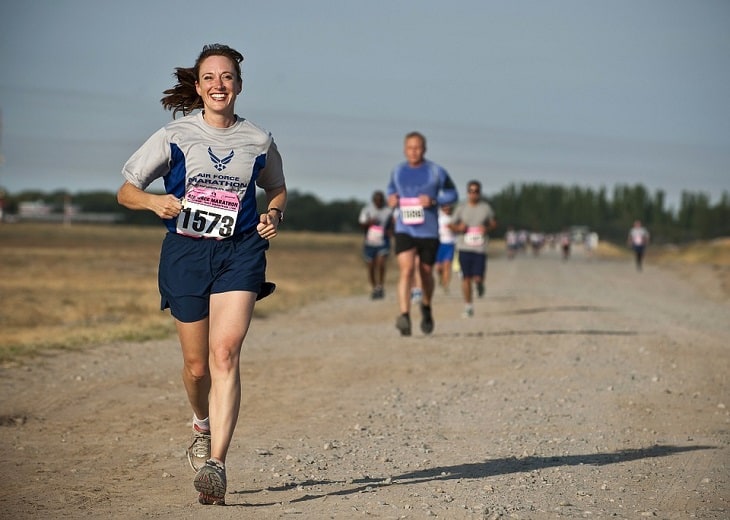 For decades it has been known that exercise is good for all individuals. Unfortunately, more than 30% of the population in North America hardly ever does any exercise, except turn the TV on with the remote. The problem is worse with diabetics- more than 70% of these individuals do not exercise and they do not even turn the TV on- someone else does it for them. For years, it was believed that exercises were not good for diabetics- that is a myth of gigantic proportions.
Over the last 2 decades, clinical research has shown that exercises in Type 2 diabetics can significantly improve blood sugars. The type of exercise does not matter. Even simple walking for 30-45 minutes a day makes a big difference. Further, regular exercise in diabetics also lowers the blood cholesterol, body weight and even lowers the blood pressure. By lowering the blood cholesterol, the risk of heart and stroke disease are significantly reduced. The decrease in blood cholesterol also leads to lesser obstruction of blood flow to the legs.
Many studies have shown that regular exercises in type 2 diabetics can lead to lowering of body weight- which also results in a decreased requirement for anti diabetic medications and insulin. Infact the evidence is so strong, that exercises are now being highly recommended as a therapeutic treatment for obese diabetics.
Cyberspace is inundated with types of exercises that diabetics should do and for how long. Some encourage running, swimming, jogging, weight lifting, aerobics, etc. However, the problem is that diabetics like non-diabetics are not motivated to exercise. We have all become a nation of couch potatoes. And this is where the problem starts.
How can we encourage a diabetic to run a marathon when he/she won't even stand up to switch off the TV when the remote is burst? Rather than recommending extreme exercises with all types of formulas and books, one should simply start off by walking on a daily basis. If someone can be motivated to walk, then perhaps more exercise should be encouraged with time. Asking a diabetic to lift 200 pounds of weight or go run a marathon as the first exercise is insane. For those diabetics who are fit, any type of exercise is good. If you have not been physically active in the past, start with walking for a few weeks and then gradually build up to more intense aerobic exercises. It is important to know that walking briskly for an hour a day can help you lose 300 calories. This amounts to about 2000 calories week, which is slightly more than half a pound in weight in weight loss. Within a month, you can easily lose about 2 pounds in weight.
Once the exercises have been started, all diabetics should see a drastic change in their blood sugars over time. In most cases, these changes are quite obvious within a few weeks. The majority of diabetics who exercise regularly claim that their blood sugars are more stable and they need to take less medications. However, all diabetics should understand that exercise is not a replacement for drug therapy; it is simply a complimentary treatment. Nevertheless there are countless reports where regular exercise has led to significant drop in blood glucose that many diabetics no longer need to take any medication.
An additional benefit of exercise is that it is also a great stress reliever.
While the exercises are of great benefit, all diabetics should monitor their blood sugars for the first few weeks to see what the patterns are. In most individuals, the blood sugars can drop with exercise and this can sometimes be serious. In others the sugars can slightly increase. For those individuals who have a drop in sugars, a light snack before and during the exercise is recommended. And with time the dosage of the anti-diabetic drug can be reduced.
More important all diabetics should wear an ID bracelet indicating their medical condition and the medications they take. Remember choose an exercise that you like- not something that you dislike otherwise you will not continue it for more than a week. Doing an exercise which is safe, enjoyable and effective will provide you more motivation to continue.