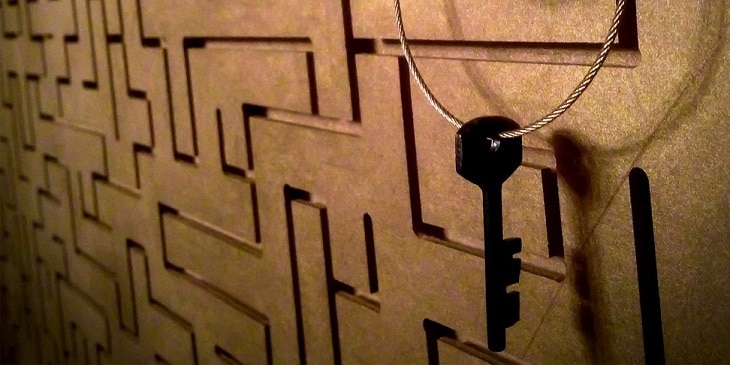 For fans of adventure, mysteries, and puzzle-solving, there's nothing better than an escape room. This genre of gameplay came to computer screens via games like Myst and were further popularized in the early oughts with the development of games like Crimson Room. Pretty soon, everywhere you went online, you could find some form of an "escape the room" game. Most of them were played from the first-person perspective; they all required players to click on objects to find clues, keys, and solve the puzzle that would finally free them from the room.
Escape the room enthusiasts soon brought their passion into the real world and live escape room experiences started appearing in Japan in 2007. Pretty soon, live versions spread across the globe, inviting participants to get "trapped" in a real-world escape room and work with team members to solve the puzzle and find their way out.
Live the Escape Room Experience in CalgaryFinally, fans of the escape room experience have the opportunity to take part in a live escape game in Calgary. From archeological themes to a sleuthing detective or travel to outer space, Escape Hour has a theme and a room for everyone.
The name says it all: no matter which room you choose, you have 60 minutes to solve the puzzle and figure out how to escape! The minimum number of players is two (with the maximum being eight in some rooms and ten in others), but you'll find that the more players you have working together as a team, the faster you'll be able to find clues, crack the case, locate the right keys, and discover the solution to win your release!
Which Theme Will You Choose?
The Escape Hour experience is never one-size-fits-all because there are so many different rooms, themes, and difficulty levels to choose from. Fans of history and archaeology will love The Lost Jewel of Zanzabar, a room that takes you into the mystery of a missing jewel hidden by a dangerous warlord in his camp deep in the wilds of Africa. In The Curse of the Evil Genie, you find yourself trapped inside a magical lamp by a terrible and powerful genie. Can you find the clues that will release you in the allotted time, or will you remain trapped forever?
If detective novels and films are your thing, opt for Prohibition – The Lucky Duck and sleuth your way through the case of the Muddy Waters Gang before the bomb they've planted goes off in 60 minutes. For fans of everything space-related, Cypherspace will take you deep into the galaxy to retrieve a probe as radioactivity slowly threatens to destroy your spaceship.
Real Live Fun for Everyone!
While some people may be intimidated by the idea of an escape room, no worries! There's an emergency exit available if someone needs to leave at anytime. Also, a Game Master will supervise your group, offering encouragement, tips (if you want them), and assistance (if you need it).
Solving an escape room is a great way to have fun, build confidence, and experience something entirely new. Whether you're looking for a place to book a party, conduct a team-building exercise for your employees, or just have a little family fun, Escape Hour is the place to go!