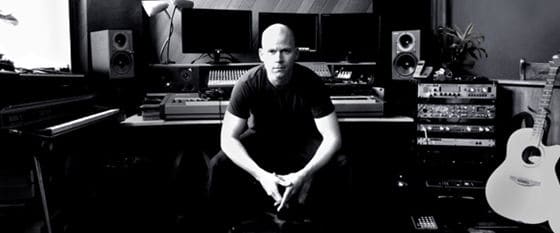 Eidos Montreal is in the process of running a lengthy marketing campaign for Deus Ex: Human Revolution via their Facebook page. When people "like" their Facebook page, new assets – such as video and pictures – get released, and everyone is happy. Now, all of that stuff is great, but what I really wanted to see unlocked was some more of Michael McCann's amazing music.
Download: Detroit City Ambient
Michael McCann is the composer behind the synth heavy soundscapes we've heard in the Human Revolution trailers that Eidos keeps releasing. Michael has worked as a composer for several years now on many projects for film, television, and video games. If you've played Splinter Cell: Double Agent, you've heard his work, and from what I've heard over the years, his talent is only growing.
Given that I'm desperate to hear more of his work, I'm thrilled to see (and hear) that Eidos released a new sample of his work. Finally something useful comes out of Facebook! This particular tune is an ambient track for the Detroit hub, and I must say, it's fuckin' awesome. The track is simple, sweeping, and manages to capture the feel of the original soundtrack perfectly, while infusing Michael's own unique style. I get a real Blade Runner vibe, and that's a good thing. If the rest of the sound track is even close to quality level of the tracks we've heard so far, I won't turn his soundtrack off for a month come release day.
Deus Ex: Human Revolution arrives August 23rd for PC, Xbox 360, and PS3. You can find more of Michael McCann's work on his official website, Behavior Music.