Los Angeles based custom carmaker ICON is known for making classic looking vehicles that feature 21st century technologies.  Their latest creation is the ICON Thriftmaster pickup truck, based on the Chevy 3100 from the 1940's and 1950's.
Like all other ICON vehicles, the Thriftmaster is made with the utmost attention to detail and the entire truck is handmade.  Don't be fooled by the name "Thriftmaster" though, this truck will cost you quite a bit of green, with a starting price of $230,000 and then it only goes north with the addition of options and customization.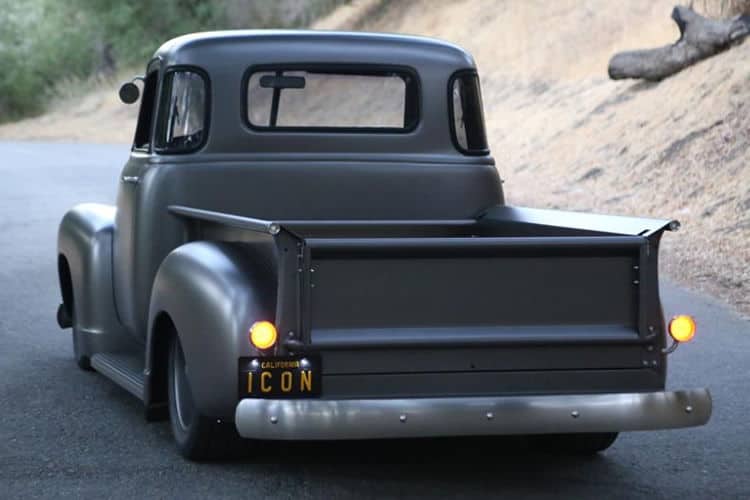 The exterior of the Thriftmaster is lust-worthy, with sexy curves everywhere, a low stance, and beautiful matte paint.  Beneath the classic body resides a powerful GM Erod 5.3 liter small-block V8 engine that produces 315 horsepower at 5,400 rpm and 335 pound-feet of torque at 4,000 rpm.  Not enough power?  ICON also offers a Magnuson supercharger option which boosts output to 435 HP at 5,500 rpm and 458 lb-ft of torque at 4,500 rpm.  These engines are mated to 5-speed manual or optional 4-speed automatic transmissions.
With this much power, the truck needs a modern suspension and brakes.  The Thriftmaster comes with 4-link rear and independent tubular front suspension.  For braking, the truck comes with ABMS brakes and slotted and vented discs on all four corners with 4-piston rear and 6-piston front calipers.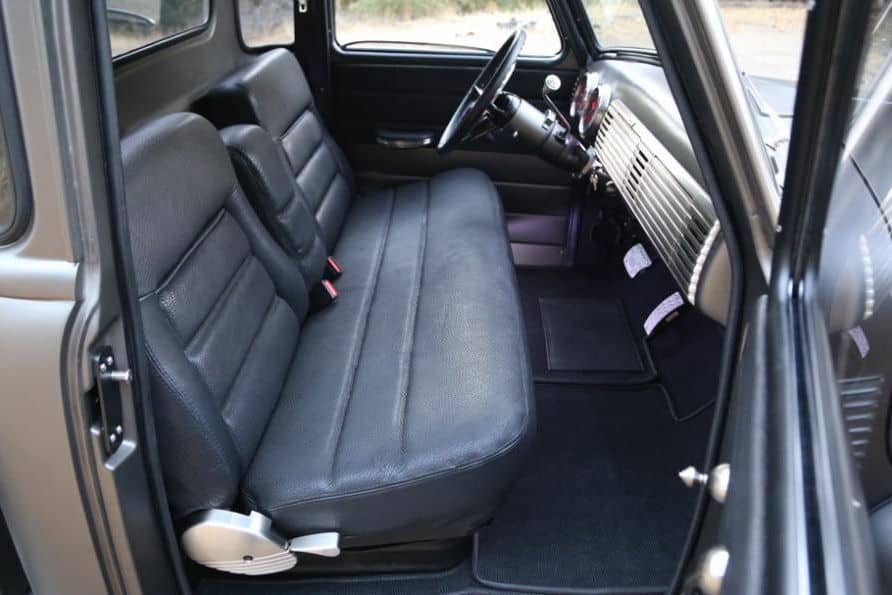 The interior has been kept classic with modern gauges, hidden navigation screen, power windows and door locks, and air conditioning.  Dyanmat sound-deadening material has been applied to keep the cabin quiet.  For more information on the ICON Thriftmaster, check out their official website.
ICON Thriftmaster Photo Gallery