Land & Lore is a skincare company that specializes in organic ingredients and natural remedies to form all-natural, chemical-free skincare. Their products contain organically sourced ingredients and are focused on men's care. This means that they are not just good for men, but for the environment as well. Land & Lore plants a tree with every purchase and they make great gifts for men.
Land & Lore offers the Land & Lore Basic Pack, a discounted deal that bundles their moisturizer with their cleanser. Each pack goes for a promotional $50 price, so of course, I bought one and tried it out. This review provides a basic breakdown of what to expect when you buy one of these as well as my thoughts on Land & Lire in general.
I was impressed (but not surprised) by the effectiveness of both the moisturizer and the smaller cleanser bottle. $50 is an absolute steal for products like these, especially when you consider how expensive it is to source all-natural products and the sheer quality that the Land & Lore brand assures you.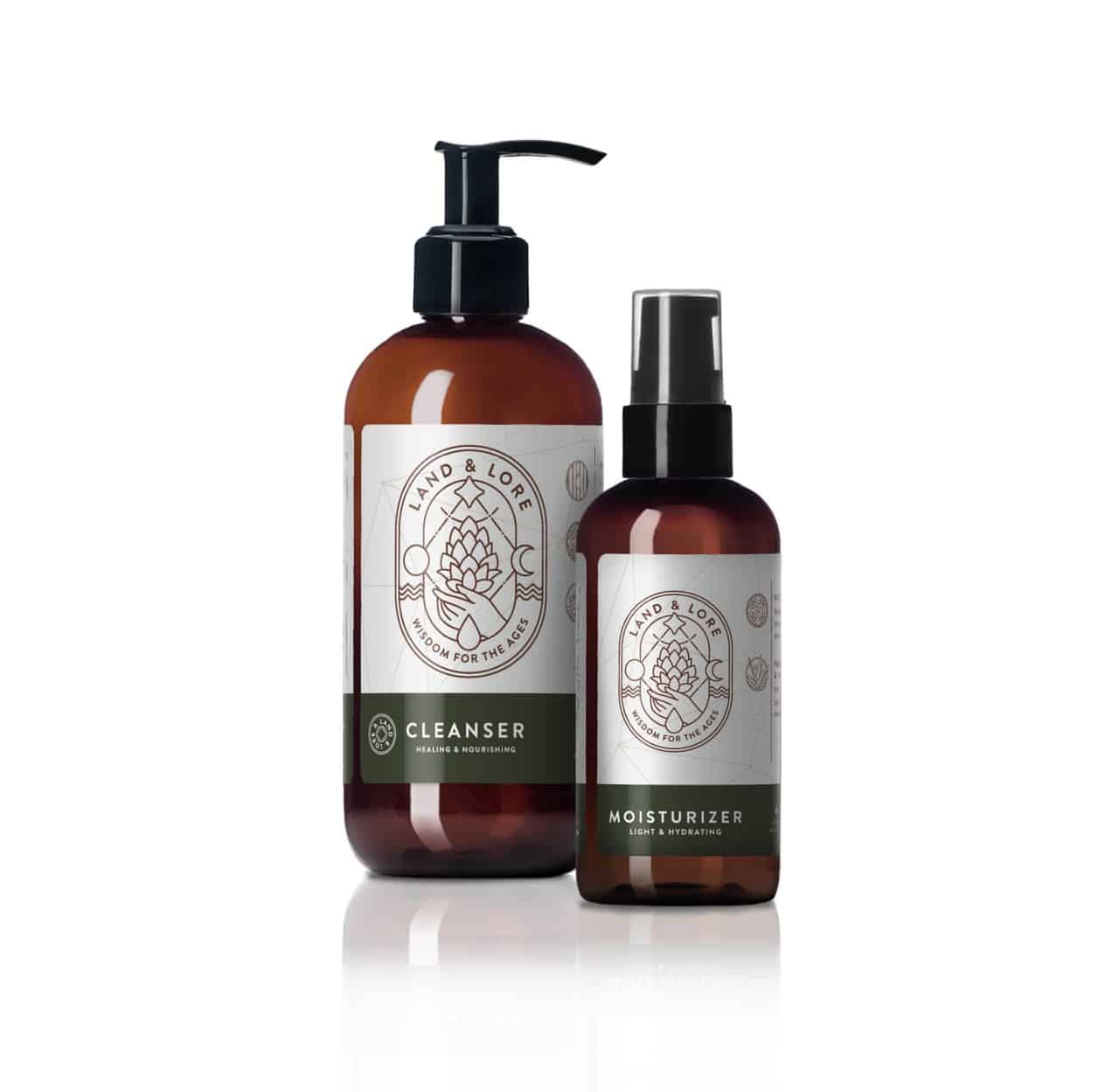 I tried the Land & Lore moisturizer out first. After 30 minutes, I was struck by how bouncy and supple my skin felt. I've had experiences where, after a few minutes, the moisturizer's dampness wears off and my skin starts feeling dehydrated and chapped. I had no such issues with the included moisturizer; my hands were able to handle an afternoon of golf without any discomfort.
The cleanser that they include in the basic pack fulfilled my expectations for their cleansers. I only had to rinse my face once to clear out all the residual cleanser, which is always appreciated. I have sensitive skin, especially when I've just shaved, so I apply my cleansers with a measure of trepidation. I felt no burning, however. The natural ingredients that were used help to mitigate any skin irritation or flare-up.
I use Land & Lore products in my daily skincare routine; I have 3 bottles of their shampoo as well as several bottles of cleanser, a jar of eye cleanser, and some hyaluronic acid. Their reputation and my experience have been good enough that I don't need any more reasons to buy a bottle of their product than the fact that it bears that name. If you need an incentive, however, they do their part by planting a tree for each bottle of skincare product they sell.
Land & Lore as a brand is all about organic ingredients and the environment, so it only makes sense that they do what they can to help improve their planet and curb the climate problem.
Land & Lore isn't just about good vibes though – their products are also backed by rigorous research. They include a list of ingredients on each product page so you can check beforehand what plants and herbs extracts are contained in the product you want to buy. You can also ask a licensed dermatologist or your doctor if the product is safe for you to use.
They project the image of a homegrown company – founded and grown in the United States. They also develop and bottle all of their products here, which contributes to the local economy.
If you don't care about the economy and just want a gift for your nephew or son, they can provide an option that isn't as expensive as other gifts while still showing that you're thinking about their wellbeing. I'd recommend the basic pack – the cleanser and moisturizer tick two of the most important male skincare boxes.
What's more, you can use the promo code MAN20, created especially for our loyal readers, for a further 10% off any product on their site. The Land & Lore basic pack is $50, so the coupon could potentially bring it down to an unbelievable $45! Go try the basic pack out and tell us what you think!