Back in the day when I first starting riding motorcycles, circa 2002, I wanted a sport bike but since I was a newbie, I didn't want something too powerful that'll end up killing me.  There weren't many any choices for those that liked the look of a modern sport bike but without the power of a 600cc, and higher, bikes.  I ended up buying a Kawasaki Ninja ZX6R, which was a big mistake, a newbie and that kind of power is/was a bad combo, thankfully I made it.
A decade later, there are now a few choices when it comes to less powerful sport bike that still look as good as the bigger bikes and today Kawasaki announced the Ninja 300, but we might be at square one, as Kawasaki hasn't confirmed North American availability.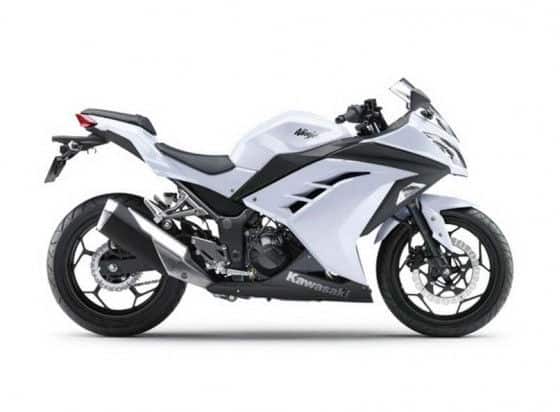 The baby Ninja looks like a proper sport bike and should be enough of a bike for a new rider or someone that prefers the look of a 600cc bike but doesn't need the power and the added cost of insurance (I had to pay $300+ per month for my bike).  The Ninja 300 should be a good bike for running around in the city, which is where I spent most of my time.
The Ninja 300 is powered by a 296cc engine that produces 39 horsepower and 20 pound-feet of torque.  The bikes comes with a  slipper clutch and optional ABS brakes, something only offered on high-end bikes just a few years ago.
Kawasaki hasn't announced prices for the Ninja 300 yet and we're hoping they'll be announcing the bike's availability in North America; they have a special event planned for September 13, called "The Ninja Time Square Takeover" which might provide more information on this bike and the new 636 Ninja.
Kawasaki Ninja 300 Promo Video
Kawasaki Ninja 300 Pictures