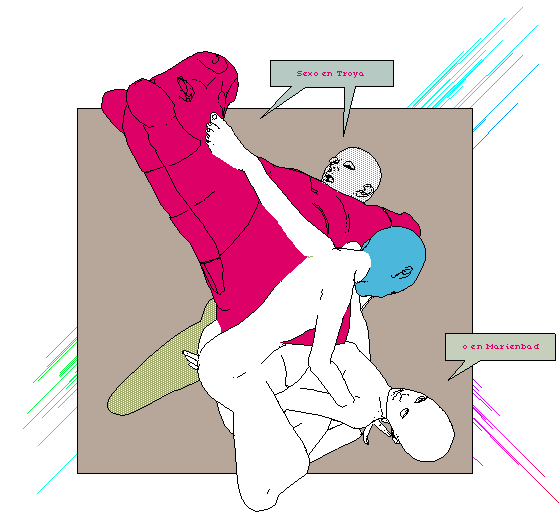 If you've ever wondered how aliens have sex, wonder no more – artist Francoise Gamma has taken the time to shed some light on the subject. After having stared transfixed on the creepy twirling figures, I can safely say that everything in this collection is far more terrifying than even my own preconceived notions of alien fornication.
Given the birds glowing red eyes, I'm guessing that he's either a devil like creature that they've trapped between their oddly pigmented bodies, or these three are performers in a show from the aliens equivalent of Tijuana.
I hope you've enjoyed this strange but informative glimpse into the sex lives of alien creatures. If you find yourself with a hankering for more artwork in the same vein, you can see more of Francoise Gamma's work online.