Any man worth his salt knows that an old machine is a good machine. It's reliable, it's got flair, and most of all it brings a certain bold arrogance to anything it does. I'm talking your 66' Shelby Mustangs and the Triumph Café Racers, bold machines for bold men. Now, as I'm in the market for a travel vehicle to help me drive around the 48 continental United States, I've stumbled upon a little gem. Gentlemen, I give you "The Jungle Yacht"!
This beauty hails from a time when men were men, and your summer travel included hiking through the Congo. Created by International Harvester, this beauty was a custom home on wheels for Italian explorer Commander Attilo Gatti and his wife. A two piece affair, when parked for the evening the two trailers converted into a 5 room apartment with all of the amenities. These babies sported a 110 volt power plant, were fully air conditioned, were equipped with HAM radio, and included a full photo lab for developing pictures and movies in the field. There was even a 4500 volt electric fence to secure this home on wheels from the various predators prowling in the dark.
International Trucks "Jungle Yacht"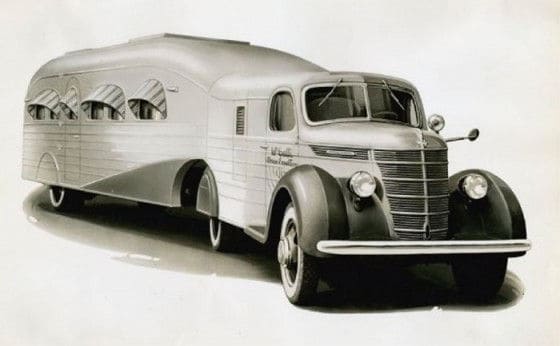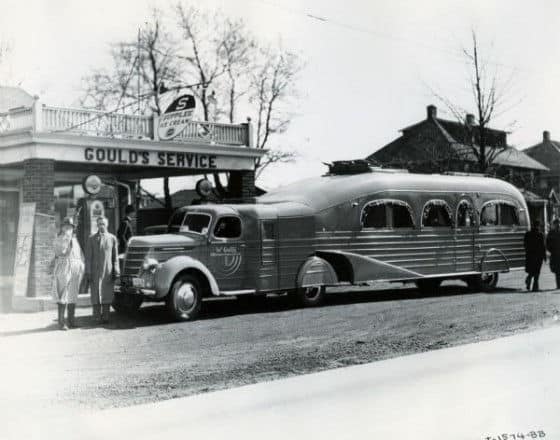 With all the pomp, some might be concerned about stability, yet these beauties made a combined 66,000 mile journey, without the benefit of paved roads, and only managed to rack up $38 total in repairs. These 9 ton, 44 ft. trailers were built to take a beating while out in the Congo and they lived up to their task. Built as a single unit, these trucks were rigid frames rather than flexible units and weren't nearly as nimble as any of our modern vehicles. Even so these gals had class and would make a hell of a ride for anyone looking to conquer today's concrete jungle.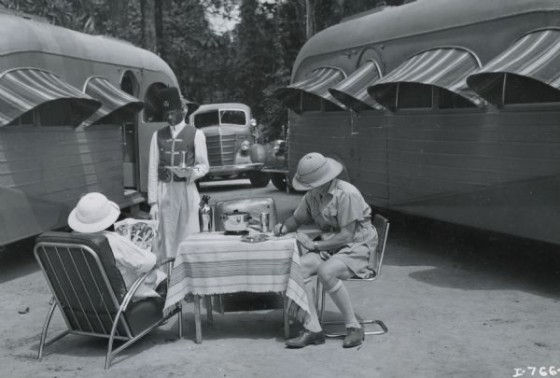 Now, the cost of this jungle caravan ran the good Commander a cool $15,000 or roughly  $250,000 as we adjust for inflation. That's a big chunk of cash, and we can only hope that for that cost he had an amazing insurance plan, or at the very least a well trained mechanic on stand-by in case anything happened to go wrong. It was the jungle after all.
(Photos from 1940s.org)