Ever wanted to own a jet powered car? Don't know about you guys but I totally would if I had an opportunity to own one or at least drive one. There are many Batmobile replicas out there and a lot of them have paid great attention to detail but at the same time, they are very limited when it comes to driving. And none of them have gone all out and installed a jet engine, until now. Meet Casey Putsch of Putsch Racing who put his skills to the test and made Hollywood fantasy into reality. Seriously, how awesome is that?
Casey Putsch opted to use a Boeing turbo shaft helicopter engine that burn jet fuel, diesel, or kerosene. This particular engine in the Batmobile puts out 365 horsepower giving it the same power to weight ratio as the Dodge Viper. The Putsch Racing Batmobile is currently registered and insured for the roads of the United States. When designing the car, Casey Putsch put functional racing engineering as the basic foundation of the vehicle and also kept in mind that the Batmobile needed to be fully serviceable and a functional vehicle.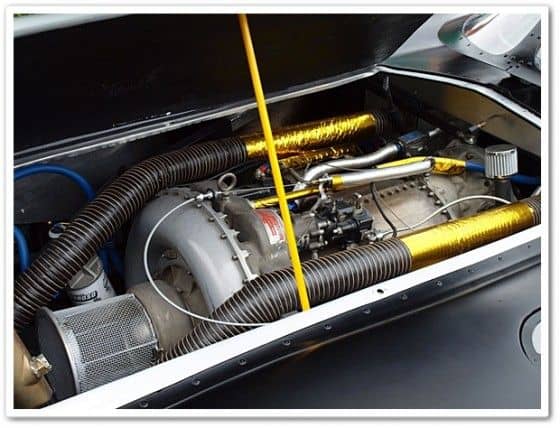 How functional you ask? Well, let's just say that there is storage space in the trunk and even an iPad center console which allows for GPS use and connection to the internet. The car also seats two people and the controls of the vehicle work the same way as any other car out there with a gas/brake pedal, a shifter, and an adjustable steering wheel. For more details, please check out Todd Cooperider and Putsch Racing. Don't forget to check out the video of the Batmobile in action below.
Just a normal day for Casey Putsch cruising around town!