Shawty's Over 9000!! If you have no idea what that means, watch the video above and read the interview below to find out what that means. In the process, you will also learn about Vancouver based rappers, BB & G-Wize who have a unique and versatile set of skills on the microphone. I wanted to say that they are a diamond in the rough but that would be an incorrect statement. These guys don't need any polishing and will easily wreck the mic. They are two down to earth dudes who are trying to get their foot in the door in the music business.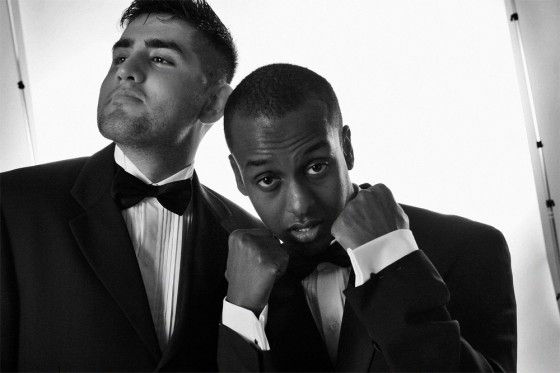 Unfinished Man: So guys, why don't you tell us a little bit about yourself and your up bringing?
BB & G-Wize: We're both best friends who've known each other since high school from middle class families. Rapping was something we used to do for fun when we were young, B was the producer/instrumental composer, and G was the main guy who was rapping at the time. Both of us kind of got real good at it, impressing people at talent shows and other venues.. eventually this turned into something we really loved to do and here we are hoping to make something big out of all this.

UM: Boriz and Gamada, how did you guys end up with stage name BB & G-Wize?
Well, one is BB, and the other is G-Wize. It was hard for us to come up with one name that both of us really liked.. it was to the point where we were both over analyzing every single title we thought of. Sometimes one came out with a title that was too urban, and the others was too rocker like. In the end we thought why not just go with our MC names together? G-Wize obviously roots from Gamada's name, and BB… well that one's a mystery :P.

UM: Your ages and when did you first start rapping?
G had been rapping in high school from way back in his early teens, around 13. B was mostly making instrumentals at a young age till he started taking his writing more seriously around 16. Now it's no longer some lines that you put on paper.. it's like a craft that is to be perfected.

UM: What made you get into this line of business?
The absolute passion and love for it. Most people's motives are the reason why they probably will never make it into this line of business; money, cars, girls, fame. We like to think of any of those things as bonuses.. but the whole truth is we want to do what we love for the rest of our lives. There's really no feeling like the one of you being on stage with everyone's ears tuned in, and when the crowd goes wild it can be better than sex.

UM: Are you guys currently signed to a record label? Are you a member of any organizations?
No, and no. But we are hoping to grab the attention of a major label.
UM: Who are your major influences in the music industry and your personal life?
B: I'll have to say my major music influences include Buckethead, Ryan Tedder (and One Republic), Mike Shinoda (and Linkin Park), Kanye West, Ludacris, Busta Rhymez, Drake, and Kajiura Yuki. In life it's people like Gandhi, Martin Luther King Jr, Tupac Shakur.. anyone who stood up for what they believed in to scare the big guys up there enough to kill them.
G: Tupac Shakur, The Game, Crooked I, Cassidy, Papoose, Lil Wayne, Nas, Bone Thugz n Harmony, Ya Boi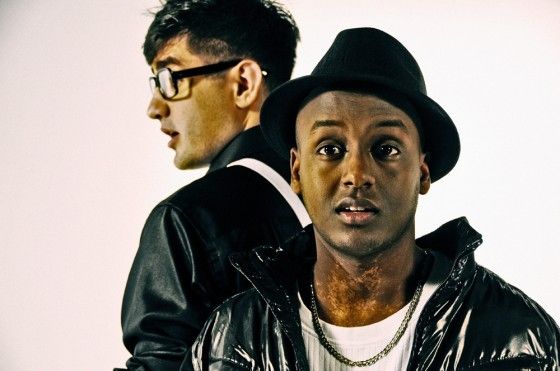 UM: What are your favorite venues in the Vancouver area that you have performed?
We had monthly residency at Gossip Nightclub in 2010, which was pretty rad. Also, Mirage can be a sweet venue to perform in, awesome crowd!!
UM: Which songs do you perform most frequently? Do you have a set play list?
We have more than one set play list, but the song that we perform most frequently is Down To Ya Knees. It does a great job to get the crowd going. Also, performing our covers of 'You Need a Ladder' and 'Move For Me' are super fun as well.

UM: When not rapping, which clubs do you guys hang out at in the Vancouver scene?
Well, B is not the biggest into clubbing when he's not MCing or performing, but if he had to pick he'd say Mirage. The girls there are some of the most fun around. G can really have fun at any club as it's a different spot for him every time. The Foggy Dew is one of his favorites.
UM: Who writes your songs? What are the main themes or topics for most of your music?
We both do. B makes the instrumentals, and depending on who comes up with the concept of the song, one of us writes the hook. A lot of the time G comes up with an idea of the hook and B polishes the crap out of it, and we both write our own verses. As for themes or topics, we just always write what we feel. We've written things ranging from anything like the hotness of a girl, to a totally Emo track about shedding tears. As a musician, it's extremely important to be versatile. Especially with how music style change to rapidly from day to day, only the real good artists survive more than an album.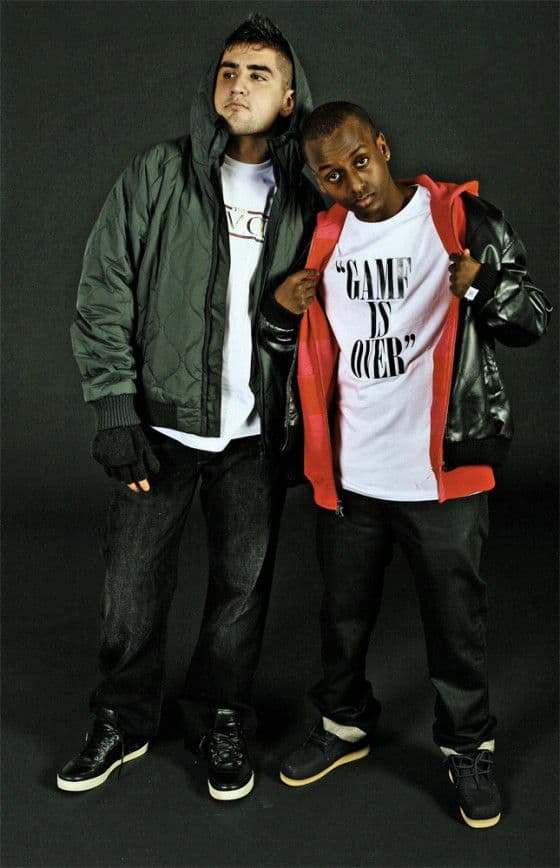 UM: How has your music evolved since you first began?

It's hard for us to listen to our old album sometimes without thinking 'damn.. I wish I did this different'. From the types of melodies, to the vocal delivery, down to the digital quality of our instrumentals everything have evolved since. Again, this is one of those things that is super important because of rapid music evolution nowadays. Another thing of note is that we now are open to making originals with others' instrumentals instead of B always making them. This kind of freshness opens up a new level of flexibility to our style.. a good example of this is our collaboration with The Arka Teks on the track 'Mr Jekyl Hyde'.

UM: What has been your biggest challenge as a musician in Vancouver, BC?
The city itself. We love and rep Vancouver, but there's zero support for Hip Hop here or any musician that's not a coffee shop indie performer. The club scene here can be too money oriented so the promoters are too adamant to put performers on stage unless they know 100% that they have thousands of followers or will sell them tickets for stage time… it's less about quality than it is business. We also have only a couple of radio stations.. the 2 most popular ones play 8 songs out of the top 40 on repeat leaving no room for up and comers. We sometimes envy those cities who rep their local aspiring artists as we really don't have much of that here.

UM: If you could pick one established artist to go on tour with, who and why?
Hands down.. Linkin Park. They have one of the greatest and most diverse fan-bases full of people who just love good music and don't ask for the radio to tell them what to listen to. Through our youtube 'inbox advertising', we've been sending Linkin Park listeners some of our tracks and they've been loving it. A good 80% of our subscriber base are those same people who listen to their tunes so it's safe to say that if we went on tour with them it would help spread the word about our songs much more. Plus, touring with one of the greatest bands of all time is really an huge honour in itself.
UM: How can fans-to-be gain access to your music? Do you have a website or a demo CD?
We recorded an 11 track album titled Ticket To Freedom straight out of high school in 07 and finished it in 08. We didn't digitally release it until recently and is available on iTunes.
We also purchased the bbgwize.com domain, and will be putting up a website soon enough.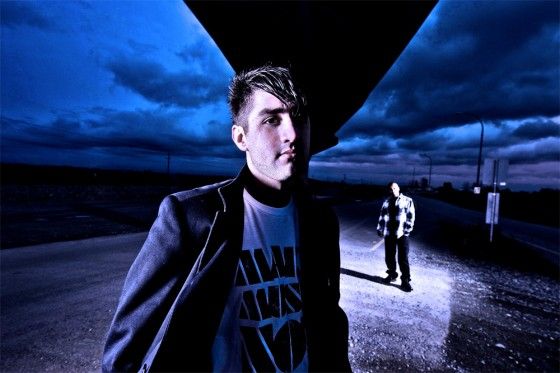 UM: I just heard "Shawty's Over 9000". What does that even mean? For those who know nothing about anime. And is this song your latest single?
Hahaha, yes it's OUR latest single, but the latest single featuring us is 'Mr Jekyl Hyde' by The Arka Teks. Check it out! As for Shawty's Over 9000's meaning, it's part of an old internet meme where an anti hero, Vegeta's, scouter breaks when analyzing the main characters power level. 'It's Over 9000' became a kind of… 'rating' for things online.. therefore it was only a matter of time until some kind of musician would say it as a line in their lyrics.. B decided to make a whole song out of it.
UM: Besides music, do you guys have any hobbies?
For B, it's just swimming and hitting the gym trying his best to offset the fat he gains off eating too much. For G it's the love of the chronic……

UM: Is there anyone you'd like to acknowledge for offering financial or emotional support?
Well for starters all our fans who've been supporting us these last few months. They're one of the things that keeps us going.. it's nice to know there's people waiting to hear your new shit and checking back all the time. To single someone out, it'd have to be our manager Han. He's our best friend and is like family.. when the rest of us are down he's the guy hauling our ass or giving us shit to pick ourselves up.
UM: Can your fans expect a Mixtape or Album in the near future?
We're kind of working on a short EP to send out to the big industry guys. Drip Drop is the first single, and there will be at least 5 more songs hopefully sooner than later.
UM: Do you have any upcoming shows?
Due to how busy we've been trying to get all our shyte together, we currently don't have any on our line up. One we clear our table a bit, performing regularly will once again be a priority.
UM: Which social media sites can your fans follow you on?
Facebook and Youtube. It's very important for us to get a big number following on youtube to have the corporate dudes look our direction. The way the internet has changed music it's less about how well you can make a song but how well you've presented yourself to get views/subscribers with those songs.
UM: Any last words?
We'd like to thank you for the opportunity to get us heard on your website. We hope to get noticed sooner than later one of these days so you can say you were one of the first 😉
There you have it folks. "Like" their page on Facebook and Subscribe to their Youtube channel. The Unfinished Man crew wishes you guys the best of luck and look forward to hearing the new material that you plan on putting out.