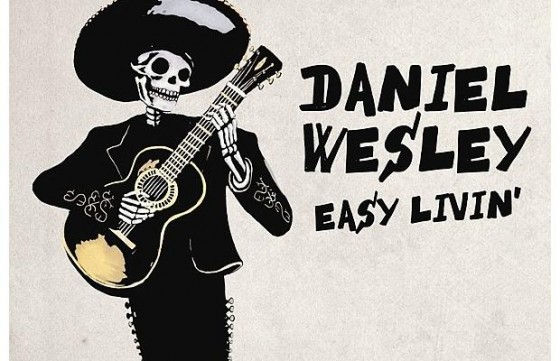 For those of you who are not familiar with Daniel Wesley, you're about to be. Daniel Wesley is a rocker from British Columbia with a reggae twist. He has several albums under his belt and has just recently dropped his latest album, Easy Livin'.We had an opportunity to interview him and I suggest you crank up some of his tunes, sit back, and enjoy.
Unfinished Man: Who are your major influences in the music industry and your personal life?
Daniel Wesley: My wife and family. Musicians that have had long diverse careers like Tom Petty and Neil Young.
UM: Are you currently signed to a record label? Are you a member of any music organizations?
Daniel: I'm signed to 604 records and a member of SOCAN.
UM: What are your favorite venues in the Vancouver area that you have performed at?
Daniel: Stanley Park – Brokton Point and the Commodore Ballroom.
UM: Which songs do you perform most frequently? Do you have a set play list?
Daniel: Usually play a 20 song set list. Rotating songs in and out, but there are a bulk of 15 songs that I play regularly that are the crowd favourites and songs that are played on the radio.
UM: Who writes your songs? What are the main themes or topics for most of your songs?
Daniel: I write my songs and alot of them tend to lean towards happy subjects.
UM: As for production of the music, do you have a hand in that as well?
Daniel: Depends but I usually have a hand in production. But I have worked with great producers such as Dave Genn, Dave Ogilvie and Greig Nori.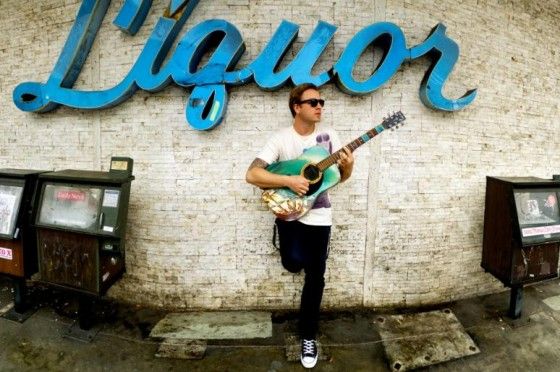 UM: How has your music evolved since you first began?
Daniel: I first went from purely acoustic/happy songs to now with Easy Livin being released, my
5th album, a more diverse sound with rock, pop, folk and reggae songs.
UM: So what genre do you consider your music to be?
Daniel: Reggae, Rock, & Pop.
UM: What has been your biggest challenge as a musician in Vancouver, BC?
Daniel: Staying out of the rain!
UM: Are you making music to express yourself or are you more interested in fortune and fame?
Daniel: I do music for the love of it. And I am lucky enough to do it for a job. I'm very lucky.
UM: Which established artists have you worked with or opened for on their tours?
Daniel: Hedley, The Trews, Bedouin Soundclash, The Dirty Heads and many more.
UM: Have you had an opportunity to perform overseas yet?
Daniel: I got to play in China. That was amazing.
UM: If you could pick one established artist to go on tour with, who and why?
Daniel: Pearl Jam. They are the best band still working. And are still putting out great material. They influenced me from early on.
UM: How can fans-to-be gain access to your music? Do you have a website with sample songs or a demo CD?
Daniel: My website Daniel Wesley, itunes, or go to your local music store and buy Easy Livin'.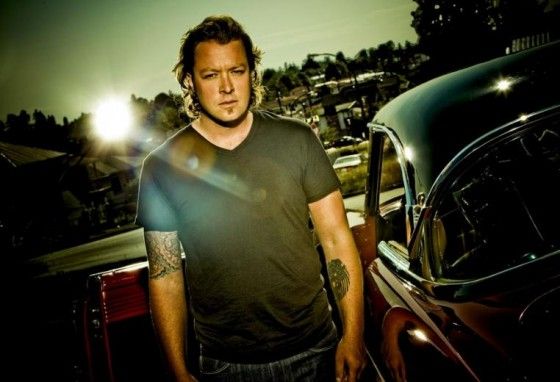 UM: You now have several albums under your belt. What can we expect to hear on your latest album, Easy Livin' that's different than the previous albums? And how long did it take to record your latest album?
Daniel: I worked with a few different producers and musicians. The recording was sporadic but when we worked we worked fast. I recorded it between touring. The album is the most diverse album yet. There is some rock on it that I haven't tackled too much but still has the Daniel Wesley feel to it that fans are familiar with.
UM: Asking you to pick a favorite song from your latest album is like asking a parent to pick their favorite child so I won't ask that. Instead, which song off of "Easy Livin" has a special meaning to you and really stands out in your opinion?
Daniel: As you say, I do love them all. But Darlin, I wrote in Hawaii. I had just came in from a long day on the beach and was so happy and inspired with my life. It's about sharing your life with someone and not getting bored but trying new things together and exploring.
UM: Do you have any hobbies that you like to do in your spare time?
Daniel: Running, playing tennis, watch movies/hbo, cook and drinking wine.
UM: Besides your own music, which artists can be found on your mp3 player?
Daniel: Mason Jennnigs, Aggrolites, Rolling Stones
UM: Which artists did you listen to as a teenager?
Daniel: Punk music was big for me, Pearl Jam. I was a product from the 90's so all the grunge stuff…. Soundgarden, Nirvana, Alice in Chains.
UM: Is there anyone you'd like to acknowledge for offering financial or emotional support?
Daniel: My wife, Melisa, has always been there for me as well as my family.
UM: Do you have any upcoming shows that your fans should be aware of?
Daniel: Tour announcement shortly. Check out Daniel Wesley.
UM: Which social media sites can your fans follow you?
UM: What's next after the album Easy Livin'?
Daniel: Tour tour tour, make another record.
UM: Now, a few random questions: 5 favorite meals that you can't live without?
Daniel: Pasta, Sushi, Grilled Cheese, Nachos, & Mexican Salads.
UM: Your favorite vacation spot
Daniel: Maui
UM: Your favorite classic car and modern car?
Daniel: Not really a car guy. Any old car looks cool to me.
UM: Any last words to your fans?
Daniel: Adios Muchachos!
Alrighty, make sure you guys get a copy of Easy Livin' or download it from iTunes.