Nope, I'm not referring to an Improvised Explosive Device when I say IED. The guys over at Istituto Europeo di Design (IED) of Turin, Italy were commissioned by the Hyundai Design Center Europe to come up with a design study that would give the Alfa Romeo 4C a run for its money. With their magic Italian hands and brains, the end result is the Hyundai PassoCorto concept.
Unlike many of the past Hyundai vehicles where it looks like a few different cars are slapped on to one package, this one seems to have the same flow throughout the vehicle. Different areas of the car may remind you other brands but the overall flow is consistent and makes design sense.  The two-seater PassoCorto will feature a rear-mid-engine and will of course be rear wheel drive. The vehicle will be presented at the Geneva Motor Show in March.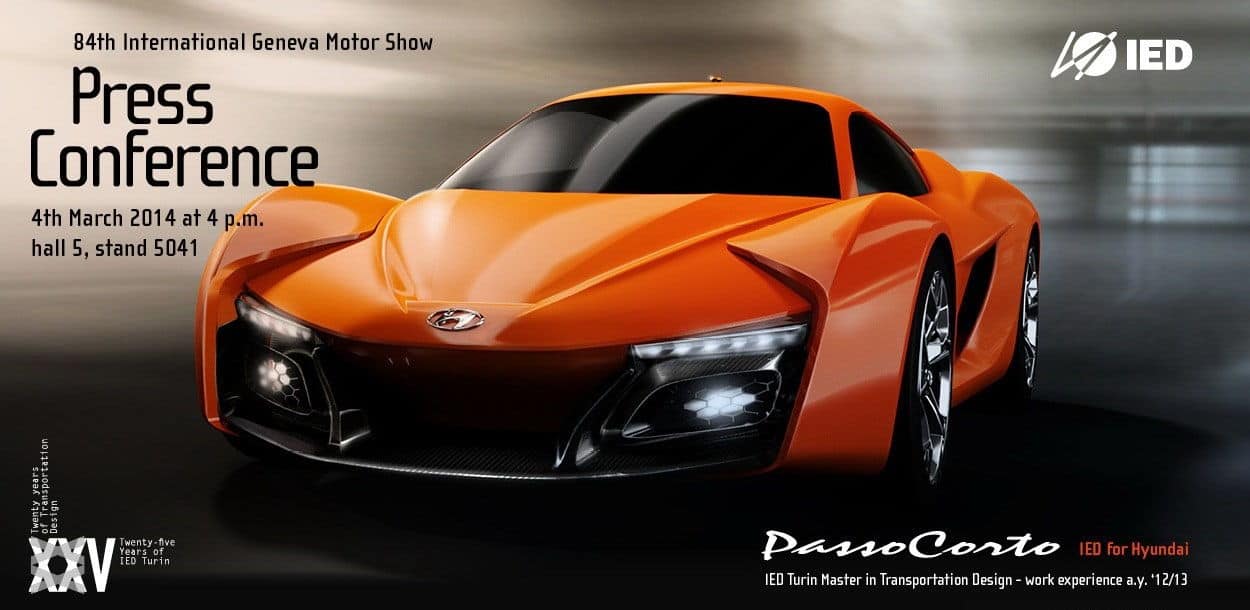 The Hyundai PassoCorto is currently on drawing paper only although a 1/10th scale model of the concept will be displayed at the Swiss auto event. The vehicle is designed to be built around a lightweight carbon fiber chassis with a target weight of only 1,850 pounds. The vehicle is to be powered by a small displacement 1.6-liter twin-turbocharged four-cylinder producing 270 horsepower. Not only is the power similar to the 4C, but the overall size is as well measuring in at 4,100mm in length, 1.880mm wide, and 1,160mm in height while the wheel base will be 2,450mm.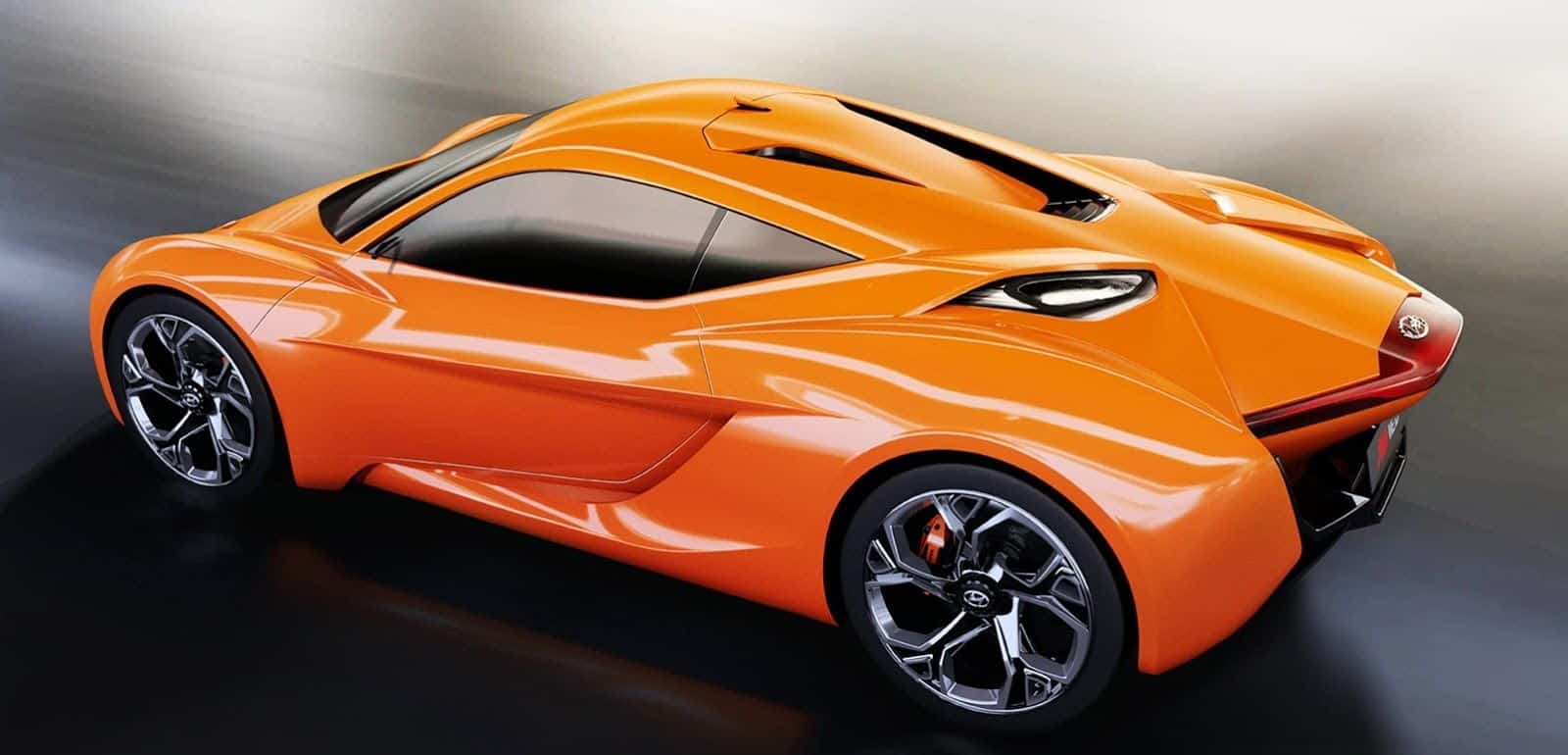 Dual Cockpit Interior
The design of the Hyundai PassoCorto was completed by 16 IED students under the supervision of Lua Borgogno, a senior designer at Pininfarina. It will be interesting to see what comes of this project because the Kia GT4 Stinger concept has similar numbers in terms of size/weight although it uses a 2.0-liter turbo rather than the 1.6-liter twin-turbo.
It looks great, a lot better than the GT4 Stinger, but will Hyundai actually even bother with it?