I recently had the opportunity to play a drinking game called Wisest Wizard (or alternatively Wizard Sticks for the hardcore version – more on this later). In a nutshell, the game involves drinking… and wizard costumes. Hats and facial hair (especially on the women) is highly recommended.
If you're playing the regular version of this game, it works a little something like this.
The wisest wizard rules are as follows…
Everyone playing must drink their first beer. Upon finishing that first beer they have then "leveled up" and are able to move to the second level. This means taping a full unopened beer on top of their empty can. This continues with each subsequent level.
When 2 or more people have finished drinking 4 beers (reached level 4) they must enter a boss battle as a group. What's the boss? Well, it depends on how much of an ass everyone decides to be to each other. Tequila is always a "crowd favorite".
Once a wizard has reached their own height in beer cans they then become the wisest wizard and can begin creating one new rule of their choosing for each beer can over their own height. Other wizards can try and surpass the wisest wizard in height to become the new wisest wizard.
… and that's it. I mean, providing you want to play it the wussy way. If you're not cool, that's totally fine and you can stick with the baby version.
The other way to play is in the same vein, but with a few key differences. No one becomes even an apprentice wizard until they've reached their own height in beer cans. This means that the game becomes far more competitive as people try and drink their way to becoming the first wizard.
Anyone who isn't able to reach their own height within 8 hours fails and must start again. Their wizard stick can not be used for the next round either, which means this version of the game isn't for the faint of heart.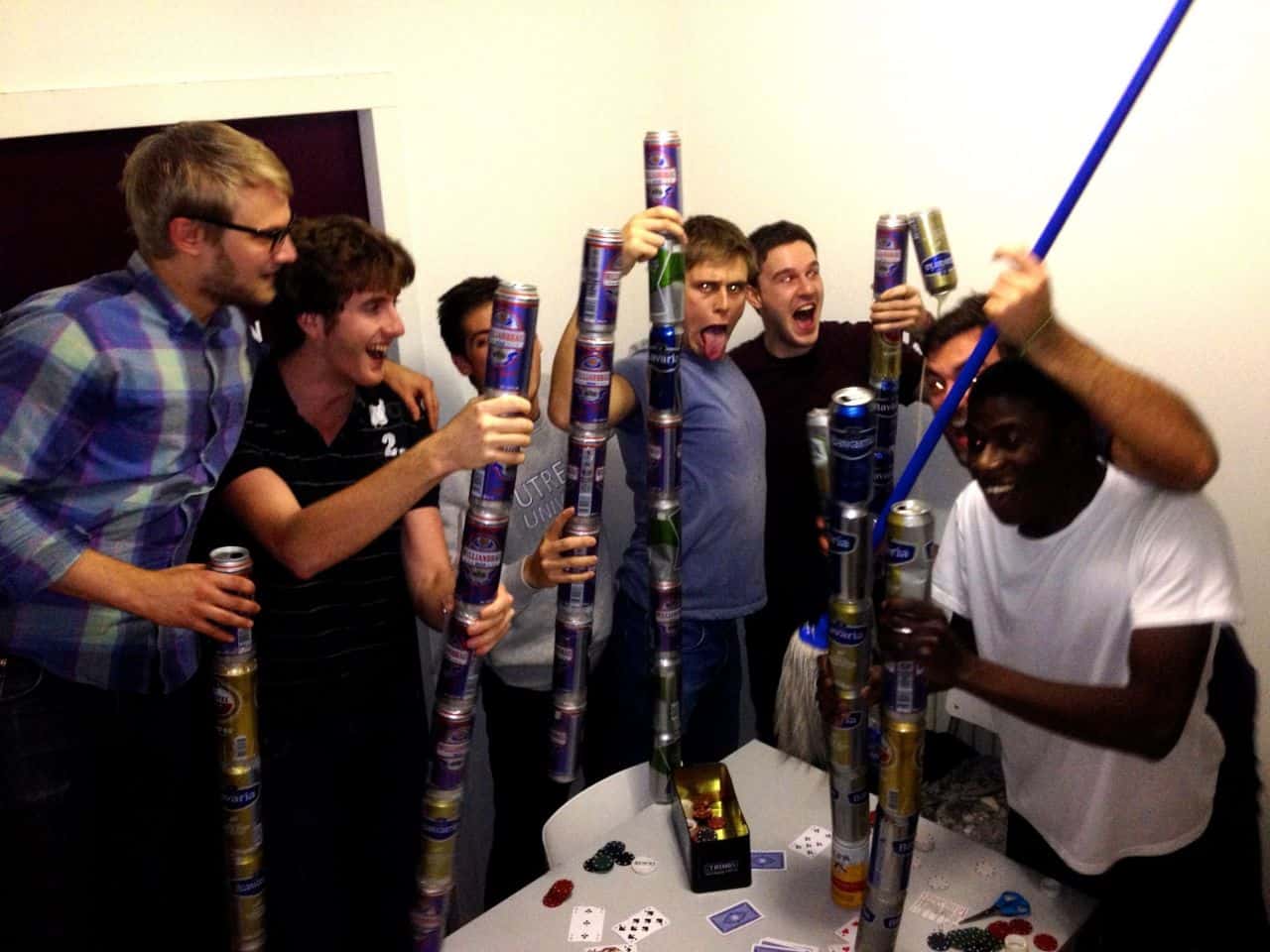 I put a lot of thought into my strategy for becoming the wisest wizard. I tried everything from eating mounds of salty food – to keep myself thirsty enough to consume the massive amount of beers required to hit my own height – to drinking a glass of water between beers to keep myself hydrated. After all this experimenting I came to but one conclusion: strategy doesn't work in this game, and chances are you're simply going to vomit no matter what you do.
Worth it? You be the judge. I guarantee one thing, though: you'll have a ton of fun spending time with your friends, making a complete fool of yourself.