I'm all for a great night out. Having a one-night stand should be plenty of fun, adventure, and good vibes. I mean, the entire point is just to have a great time, and after all, sometimes we all need to give our favorite sex toys a rest…
It can be therapeutic to enjoy sex with someone who exists outside the structure of your daily life. It's a perfect way to leave your bubble for a moment and enjoy life to the fullest extent.
But the truth is, it is easy for things to go wrong. Maybe you are having one-night stand sex for the wrong reason; perhaps you are having it with the wrong person because you need to be careful when it comes to having one-night-stand sex. Even though it's expected to be no strings attached, it can become complicated if you don't do it the right way.
Fortunately, you can avoid any messy situation. If you've explored it and it has always been flops, then you've come to the right place. There are so many tricks to ensure your one-night stand is everything it's supposed to be – fun, crazy, and a great break from your daily life. Mind-blowing sex and a night where you can let go of your inhibitions and have a great time. Sounds like fun, right? Here is how to have a one-night stand that is memorable and will leave you feeling euphoric for days!
Find the Right Partner
Although you may never see the person again after that night, you still need to make sure you are with someone who will respect you and appreciate what you're bringing to the table (um, sorry, I mean bed). Find someone attractive and easy to talk to. I mean someone you find personally attractive and not society's definition of attractiveness. It's easy to find someone on a dating app, and you both can fix a meeting after a few conversations. But you can go the old-fashioned way if you want. This means going into a bar, club, or party. Don't forget to brush up your flirting skills to ensure you grab that guy's eye and attention.
Be Safe
First, you need to practice safe sex when it comes to a one-night stand. You might think that using a condom will ruin pleasure and your period calculator says it's okay to have sex without protection. But hey! You can't be too sure. The last thing you want to do is so have amazing sex with a stranger and worry if you'll catch something later or get knocked up. Don't forget to protect yourself. Take all precautions because you don't want to be a mummy or suffer from STDs. After all, you can't have great sex if you keep regretting not prioritizing protection.
Ask For What You Want
If you are only about the sex, you better be sure it's great sex. So ask for what you want and, girl, feel no shame to talk if something is not working for you. Set boundaries beforehand and make your needs known. Communicate the kind of touch that turns you on. What kind of pressure, speed, and intensity do you like? What areas do you want them to touch? When you communicate this to your partner, you will be engaged and feel happy and satisfied at the end. Own your pleasure because there is something incredibly hot about a woman who knows what she wants and how she likes it. There's a reason you are doing it, so you will do it right!
Experiment
A one-night stand is a chance for you to get wild and let your inner sex goddess take over. Don't go easy by just doing the missionary. Be bolder than you would be. Ride him hard like a cowgirl and do the daring doggy. Do some role play. Try new things and get it on with those new sex positions you've always wanted to try. You can also adopt a personality that is different from your own. You don't have to stick to the bed alone. Remember that it is supposed to enrich your sex life. After all, the best part is that the stranger does not know who you are. So who cares if you go all the way on him?
Self-Care
Get that banging outfit! Light a candle! Play some cool music. Wear your favorite underwear. Go with some of your sex toys for women. Whatever is going to make you feel attractive, go for it. You are about to have a sexual adventure, so make sure you do your homework. Draw inspiration from all your sex fantasies. Embrace your inner self and do what makes you feel good. Bring your A-game to the table, and it will be hard not to have a fantastic time!
Don't Be Afraid to Use Sex Toys
Never go out for a one-night stand without a sex toy. Stock your bag with your vibrating toys, clitoral gel, lube, condom, and personal wipes. It's precisely what you need to feel confident and prepared for the night. You never know what the night holds, but you can never go wrong with a sex toy. Bring it up with your partner ahead of time and if they can cool with it, bring it on! Sex toys for women add an element of play that is hard to dismiss.
I understand that deviations from vanilla sex can be hard to bring up. But it's just for the night, and you should not be afraid of being judged. There's no need to apologize or make excuses for yourself if you like sex toys. I suggest bringing out your sex toy as they are fingering you or touching you with their tongue. Say something like, "I'll like it if you use this one my clit while your fingers are inside me."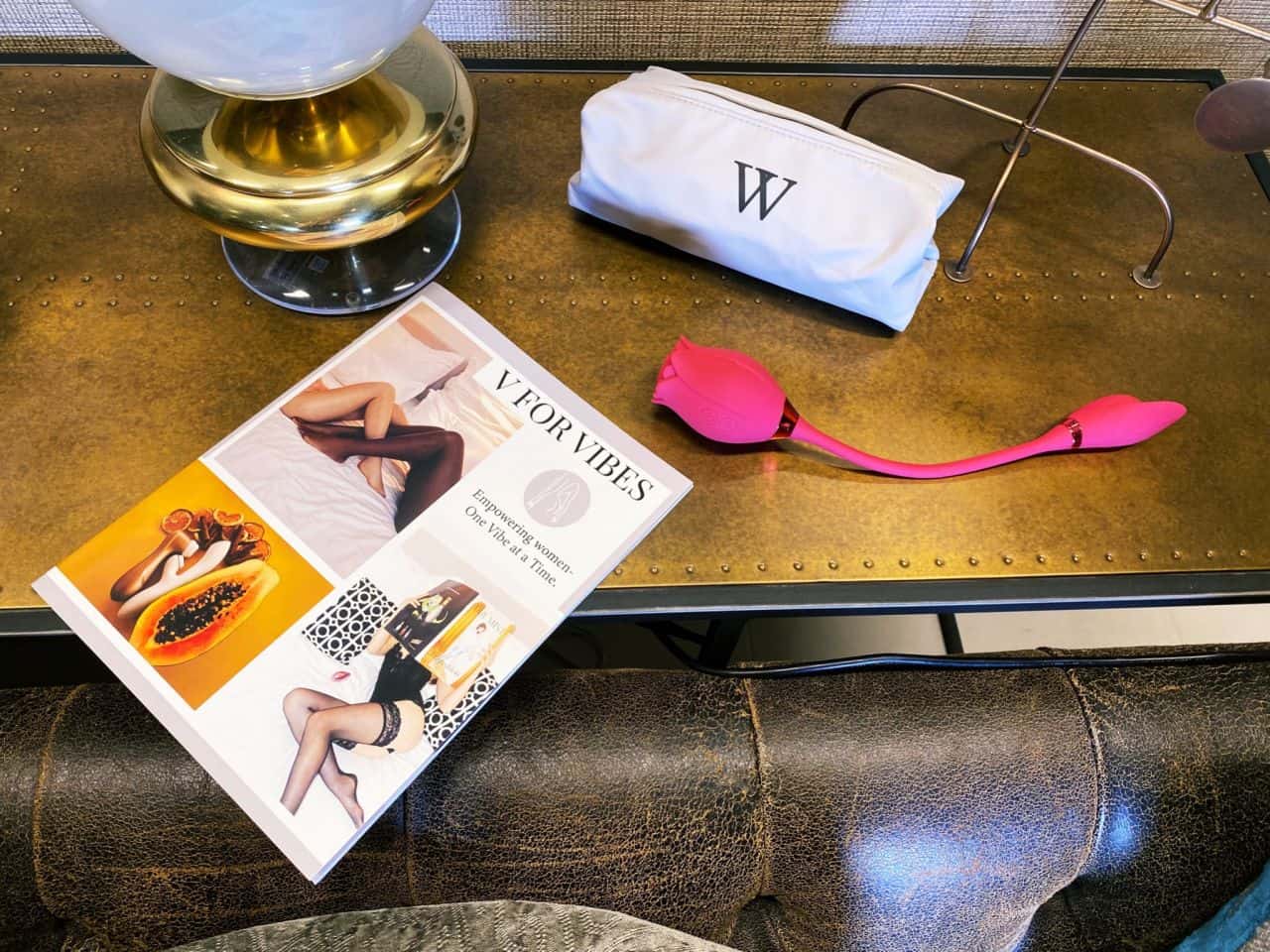 Don't Fake it till You Make It
Why do you have to pretend orgasms? Why are you afraid to show your real feelings? Like I said earlier, a one-night stand is a time to let go of your inhibitions and have fun, so you shouldn't be faking an orgasm. Let your partner know if you are not close to the big O. Your pleasure is as important as his, and you don't have to make anyone feel better by faking an orgasm. There's no way you will enjoy yourself if you give your partner fake guidance. It's like giving him the wrong map and expecting him to know the right direction.
Don't get Personal
Having one-night-stand sex is supposed to be relaxing and fun. It's not a time for real-life drama or stress. After having the best night of your lives, you might have small talk. Talking about your personal life is unnecessary. This might make you emotionally attached, or you end up feeling like you've shared too much. Keep your conversation basic, and don't get personal.
Be Vigilant
Spending the night with someone you don't know can be risky. Try to share your address of where you are and your partner's name with any of your reliable friends. This can be helpful in case something unexpected comes up. A one-night stand should be amazing, fun, liberating, and silly. You can have great sex with no strings attached and unleash your innermost desires without the stress of a regular relationship. Now that you know how to have a memorable one-night stand, be yourself and don't freak out, and if anything, know it is just for one night!