Whether it be gambling on the beaches of the Bahamas or skiing through the slopes of the Swiss Alps, you know that 007 is always going to be dressed to kill. James Bond has developed a cult following over the decades ever since the late Sean Connery brought the character to life on the big screen in Dr. No back in 1962. More than his devilish charm and good looks, there's simply so stunning about the way that James Bond is portrayed in movies. His style seems almost so effortless, and yet, many people still struggle with replicating that style
All it really boils down to is having a few key pieces in your collection that are timeless and versatile. That's really the one word that describes the James Bond style: timeless. It's never trendy and it always works regardless of whatever era you put him in. In this article, we are going to go over some of the best pieces that the character has donned on the big screen over the decades and we'll see how we can incorporate these pieces into your wardrobe. Of course, some of these items are going to be on the pricier side, but true style really does come with a price. After all, these are pieces that are designed to stand the test of time.
The Suit
Every respectable man should always own a fitted and tailored suit. And very few people will argue that Daniel Craig's light grey suit in Skyfall didn't make him look like an actual movie star. Let's not fail to mention the fact that it paired will with the grey Aston Martin he was driving for that film. The way that his suit just so effortlessly hugged his body while accentuating his solid frame just cemented that image into the minds of many. These days, while Tom Ford tailors all of James Bond's suits for him, there are certainly other more affordable options for the layman.
The Watch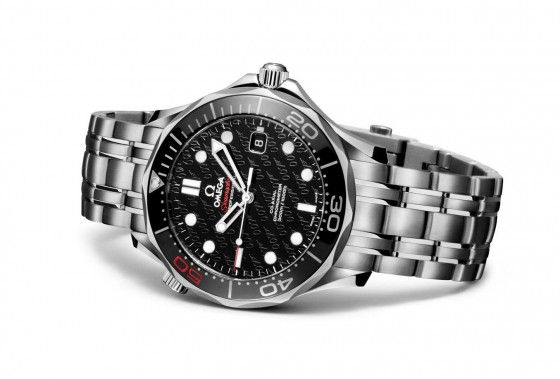 The current iteration of the James Bond character is an Omega guy through and through. Ever since Pierce Brosnan took on the iconic role, James Bond was known for sporting the Omega Seamaster Professional Diver for all of his films. When Daniel Craig took over, he still carried the Omega brand with him, even bragging in Casino Royale that he preferred it over the Rolex. However, in the past, classic Bond characters were known to have worn the Rolex Submariner and Explorer variants as well. Regardless, having a nice watch should always be a staple in any guy's wardrobe. It's a statement piece. It tells people that you care about how you look and that you've achieved a certain status in life. After all, you can't bring a car into the boardroom.
The Polo Shirt
Sometimes, you don't want to have to wear a suit, especially if you're lounging around in a tropical country. This is where the iconic polo shirt comes in. Daniel Craig's James Bond is known to wear the beautiful Sunspel polo shirt and it really is an item that's worth the hefty price tag. Just because you want to feel relaxed at the beach doesn't mean that you have to give up your style. It's perfectly possible to feel comfortable while still looking good. Pair the polo shirt with a nice pair of tailored shorts and you'll look great.
The Oxfords
James Bond officially wears Crockett & Jones, one of the oldest shoemakers in all of Britain and one of the finest brands in all of the world. It's been said that the first thing that anyone notices about you when they see you for the first time is your shoes. So, if that's the case, you might want to invest in a quality piece that gives off the message that you're stylish and that you put effort into the way that you look.
The Tuxedo
Lastly, the tuxedo. This is the piece that is only to be worn on the most lavish events. Who can forget the white tuxedo that Sean Connery wore in Goldfinger or the gorgeous black tux that Daniel Craig wore in Casino Royale? Dress like this for any casino game and you'll look like you've already won just by stepping into the room. Of course, it might help to have practice free blackjack lessons before you actually step into the casino first.