No, these Hitman: Absolution screenshots themselves aren't exactly hopeful, given that Agent 47 is killing people, but they do take place in the fictional town of Hope, South Dakota. A cheery place… a wholesome place. Well, at least until you get there.
As you'll see in just a moment, Hope looks like a fairly expansive level. The neighborhood looks large, and it's full of all manner of stores and services, including a delicious looking donut place and a handy plumbing service, which our bald headed friend has apparently found employment. He's just there to fix people's drains, right?
Hope, South Dakota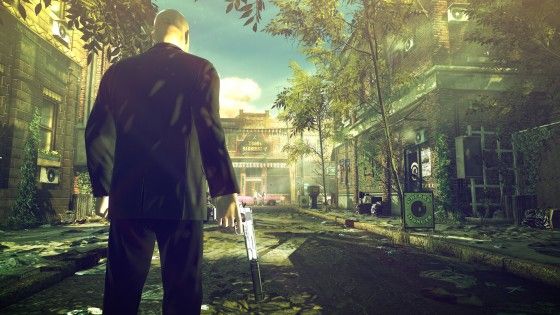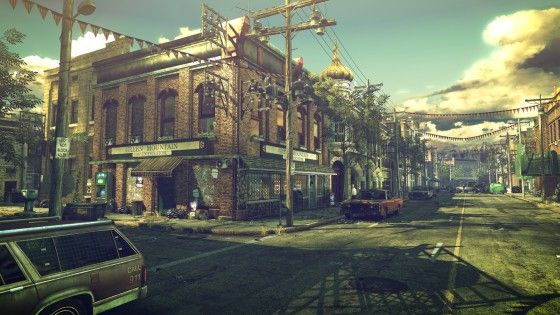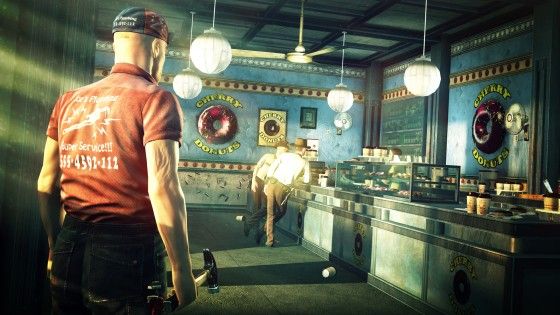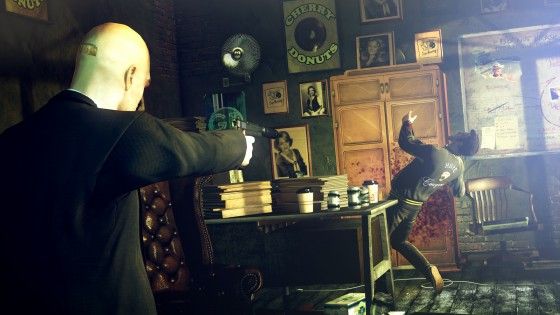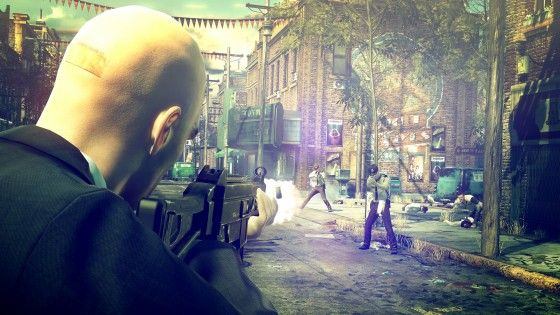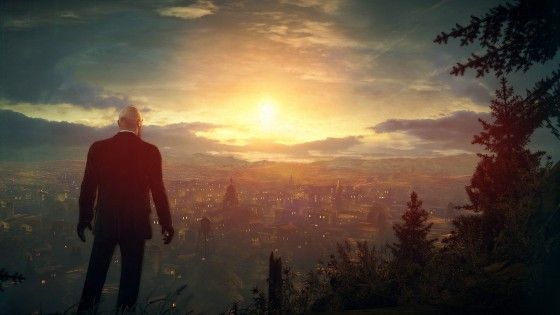 Though we've had our differences recently, I like what I'm seeing in these screenshots. The world looks interesting, and maintains the same dark humor that made the previous games so visually catching. There are plenty of funny bullshit brands in these 6 screenshots alone, and I have a feeling that we'll see a whole lot more used to great effect in the actual game. If you remember the "chicken suit" level from Blood Money, then you probably have a good grasp of my expectations for Absolution. It's booty short outfit or bust!
Speaking of silly things, I think it's interesting how IO Interactive finally decided to put a bandage over Agent 47's barcode. That's something that always struck me as slightly… odd. He's already a tall bald, serious looking fellow, and the giant black barcode certainly wasn't doing him any favors in the stealth department. Maybe now he can blend in even better!
The Hitman: Absolution release date is November 20th, 2012 for PC, Xbox 360, and PS3. My only hope is that the game features some reference to the City of Hope from Rambo: First Blood.