One of my favorite video game characters is Agent 47, the anti-hero protagonist of IO Interactive's Hitman series of video games. He's stoic, he's got a dark sense of humor, and he's extremely talented at blending into his surroundings to infiltrate tough-to-enter places. He's a man of many talents.
As one would expect, he's also adept at killing people using a wide range of weapons and equipment. He can take out a man at a distance using a scoped rifle, or get in close using his garrote or one of his many handguns. He even has a favorite: his Silverballer .45ACP handgun.
Agent 47's Signature Handgun: the Silverballer .45ACP
Based on the real-life Colt M1911A1 from Arcadia Machine & Tool, Agent 47's signature weapon is every bit as deadly as it is beautiful. I've enjoyed using it in the many Hitman games, but wondered: does a replica of the Hitman silverballers exist?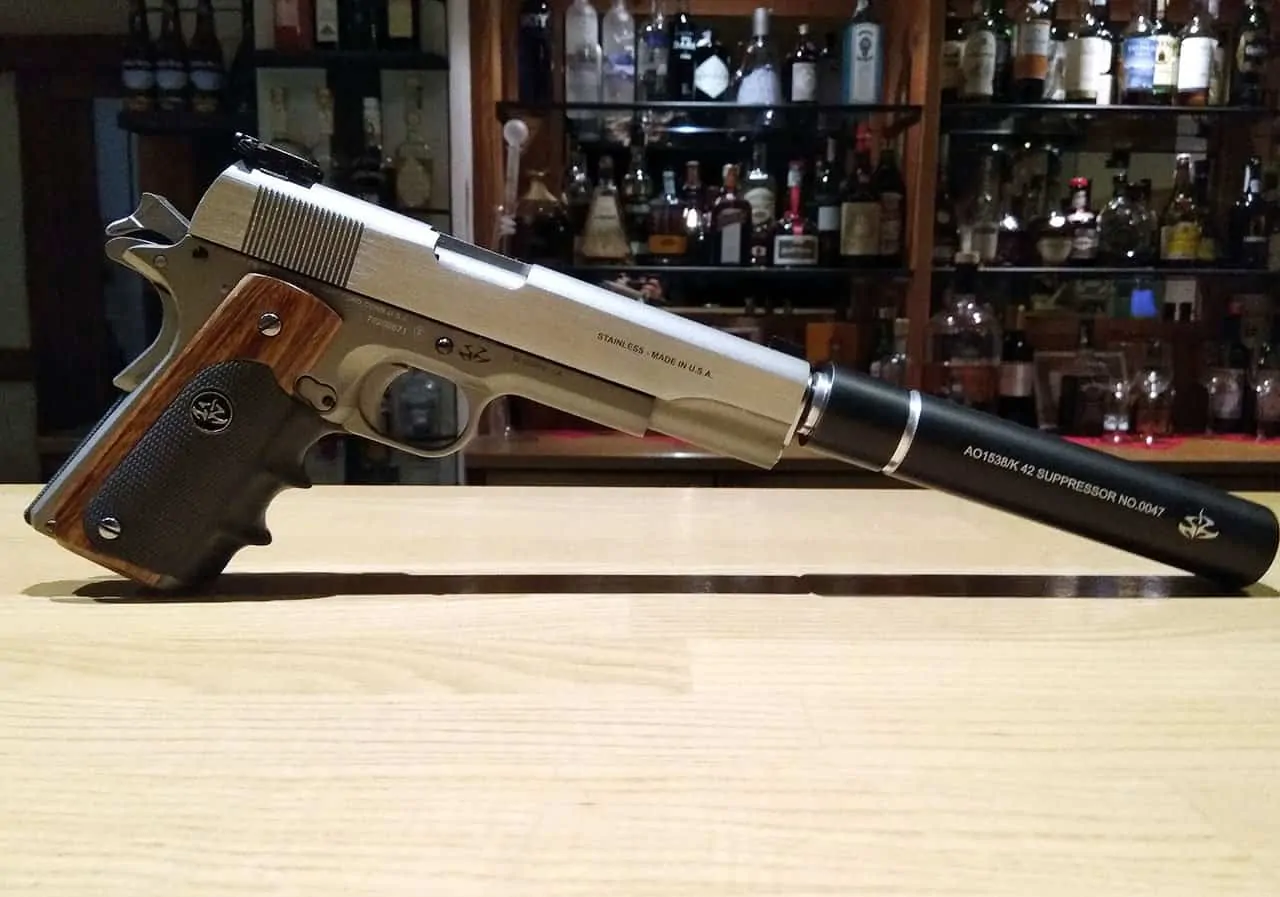 It turns out that there are at least a few realistic looking replicas of Agent 47's Silverballers, and they look pretty much spot on. Here's an example:
Aside from the missing medallion, this one looks pretty sharp. It's got that beautiful patina I love to see, which is funny considering I've never owned and will probably never own a firearm of any kind. Perhaps it reminds me of a good pair of denim? In any case…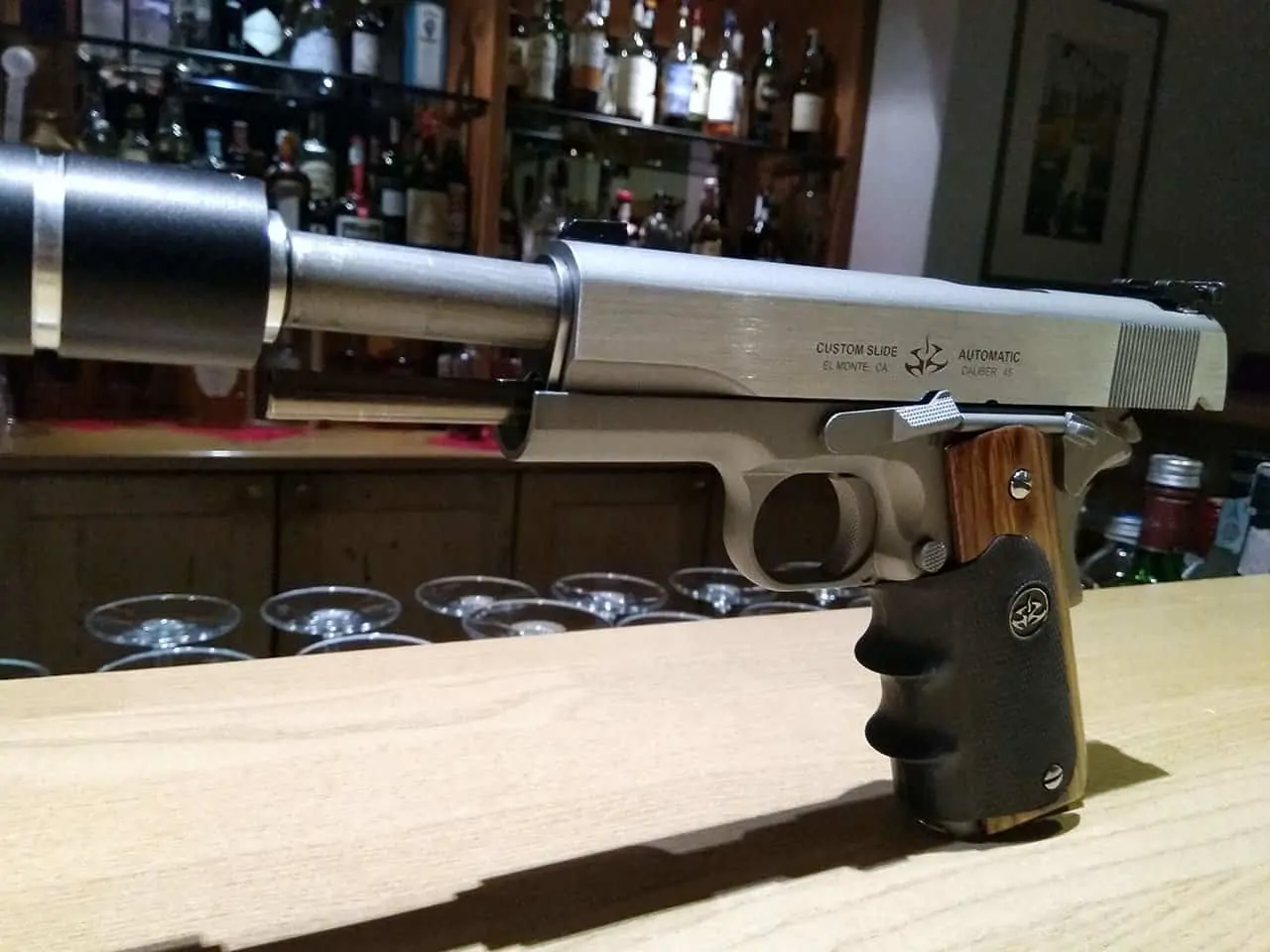 In addition to the one seen in the video above, another person made one by modifying an AMT Hardballer. I understand that they're pretty common, so you could pick one and set about modifying it to look like Agent 47's iconic Silverballers without a whole lot of work.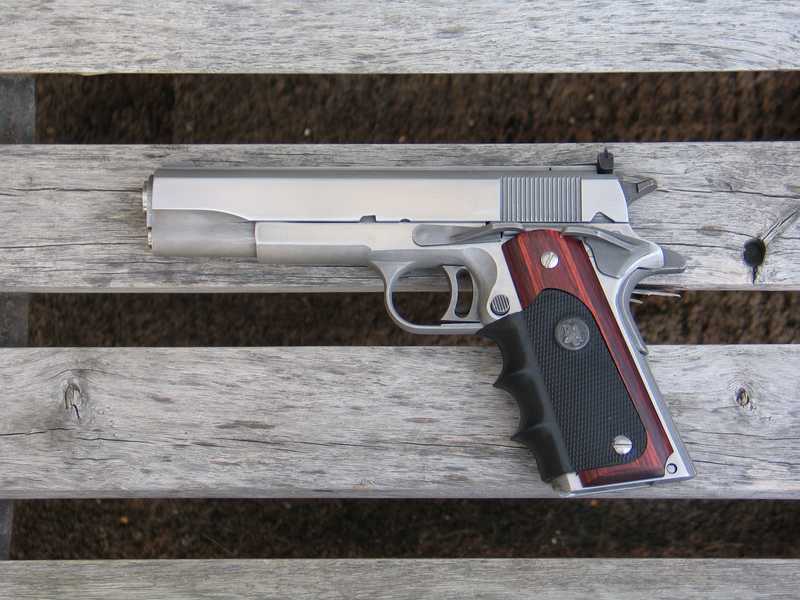 I'm no gun smith, but it seems that the major changes are the addition of Pachmayr grips and the custom engraving that us Hitman fans know and love. If you're interested in making your own Hitman silverballers, please do! It's such an iconic looking firearm, and I would love to see your take on this gaming classic.
While you're at it, take a bunch of pictures and I'll update this article to include them! I've basically just collected everything I could scrounge up.
I actually just found another replica that someone made, pictured below. I can't find the source, though. If you happen to know who made this, please let me know and I'll update this article.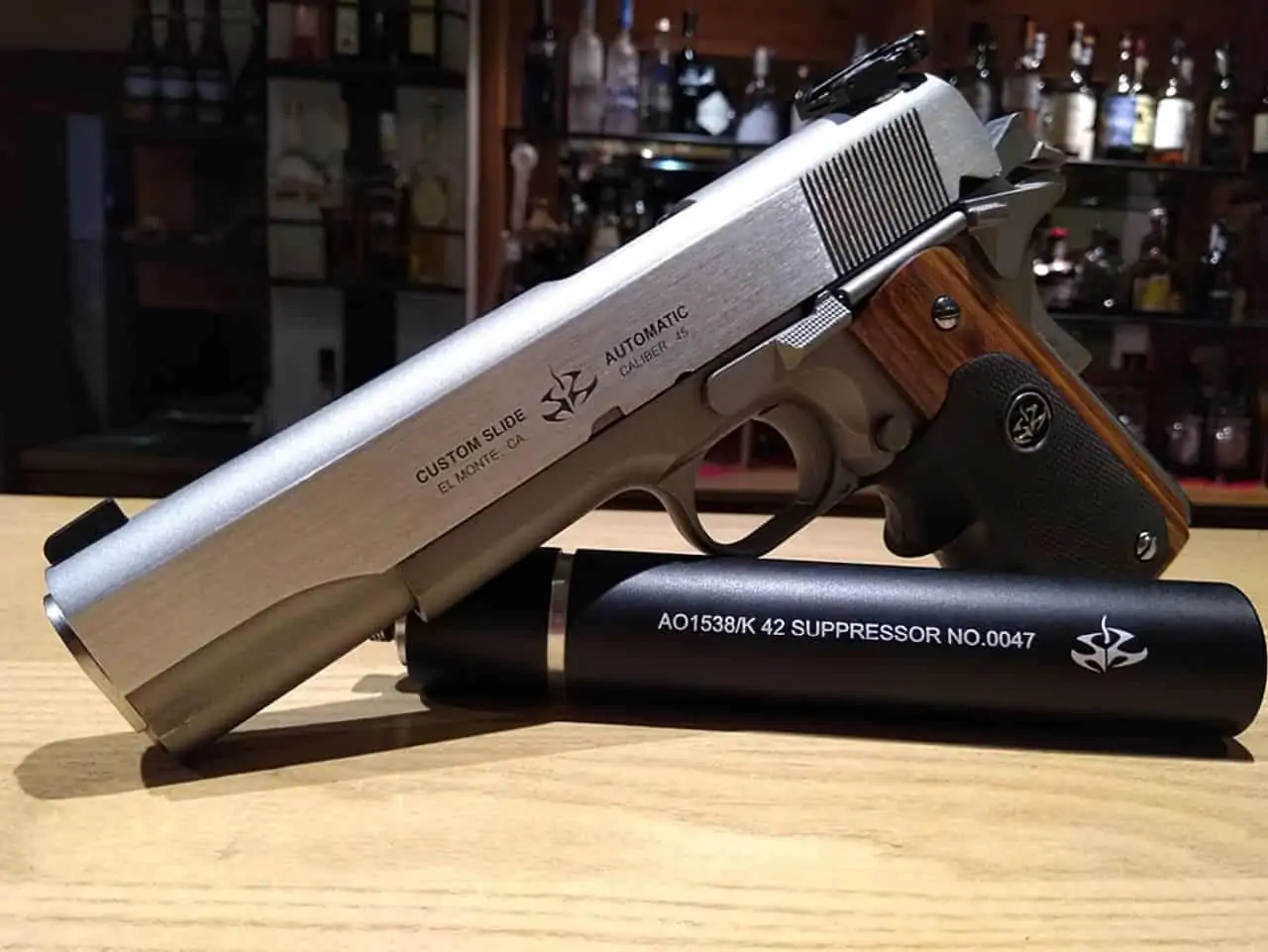 Where can you buy the Silver Baller handgun?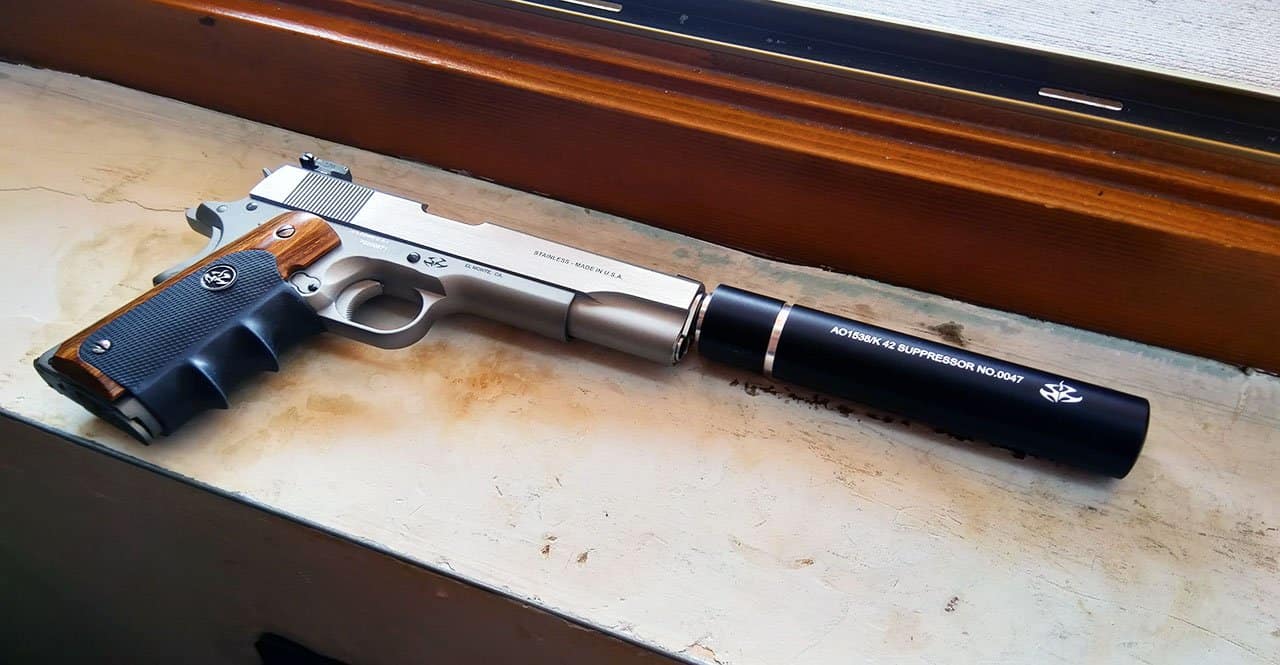 Unfortunately this gun isn't for sale, at least not as a completed replica. That means you'll just need to create your own ICA Silverballer like everyone else based on the specs I've outlined in this article. Seems like a really fun project if you've already got the right equipment.
Ready for Hitman 2021?
I don't know about you, but I'm pretty excited for the next Hitman game that's coming out in just a few short months. It may sound silly, but I enjoy the intellectual aspect of the Hitman games. They're very strategic, almost like a chess match. The world needs more stylish, thinking games.