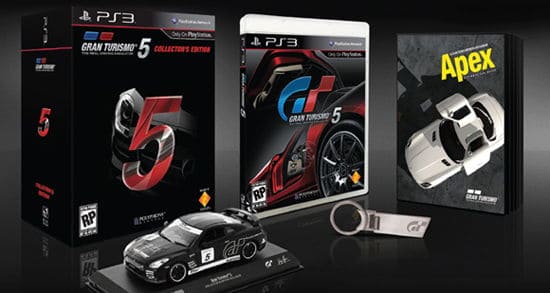 Now that Polyphony Digital have announced the release date for Gran Turismo 5 (November 2, 2010), they have also announced a Gran Turismo 5 Collector's Edition, which will include (in addition to GT5 game) a 1:43 scale die cast Nissan GT-R Spec V with custom Gran Turismo paint by Polyphony Digital, the car will be produced by collectible car maker Kyosho.
The collector's pack will also include a 300 page guide to all the cars in the game.  The book covers the history of the cars and also provides driving techniques.  Also included is a keychain etched with the famous "GT" logo, a voucher for 5 exclusive high end cars, and a numbered certificate of authenticity. All of these items come in a custom collector's packaging.
It looks like November 2nd, 2010 is going to be an expensive day for many of us.  If this hasn't excited you, check out this Gran Turismo 5 trailer and some cool pictures.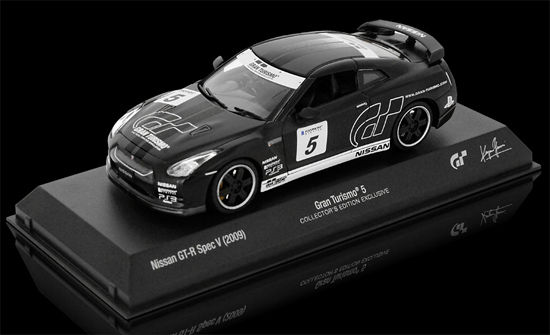 [Thanks to Mr. Kevin Chan for the tip via GT5]