Updated below with power and performance figures.
We have been anticipating the replacement for the Lamborghini Gallardo for some time now; if you're a car fan, I'm sure you've seen numerous spy shots of the baby-Lambo.  The press has also been speculating on the car's name and were calling it the Lamborghini Cabrera, which did sound a little wimpy and sounded more like a lazy man than a raging bull.  Now the Gallardo's replacement is being called the Lamborghini Huracan, now that sounds more like a name fit for a proper supercar…
And on that note, I must confess, I was never really a fan of the looks of the Gallardo, and never really thought of it as a supercar, the car just looked too plain to me.  The Huracan, on the other hand, looks like a proper supercar and does resemble the Aventador, a bit.  I can't wait to see the Huracan in person.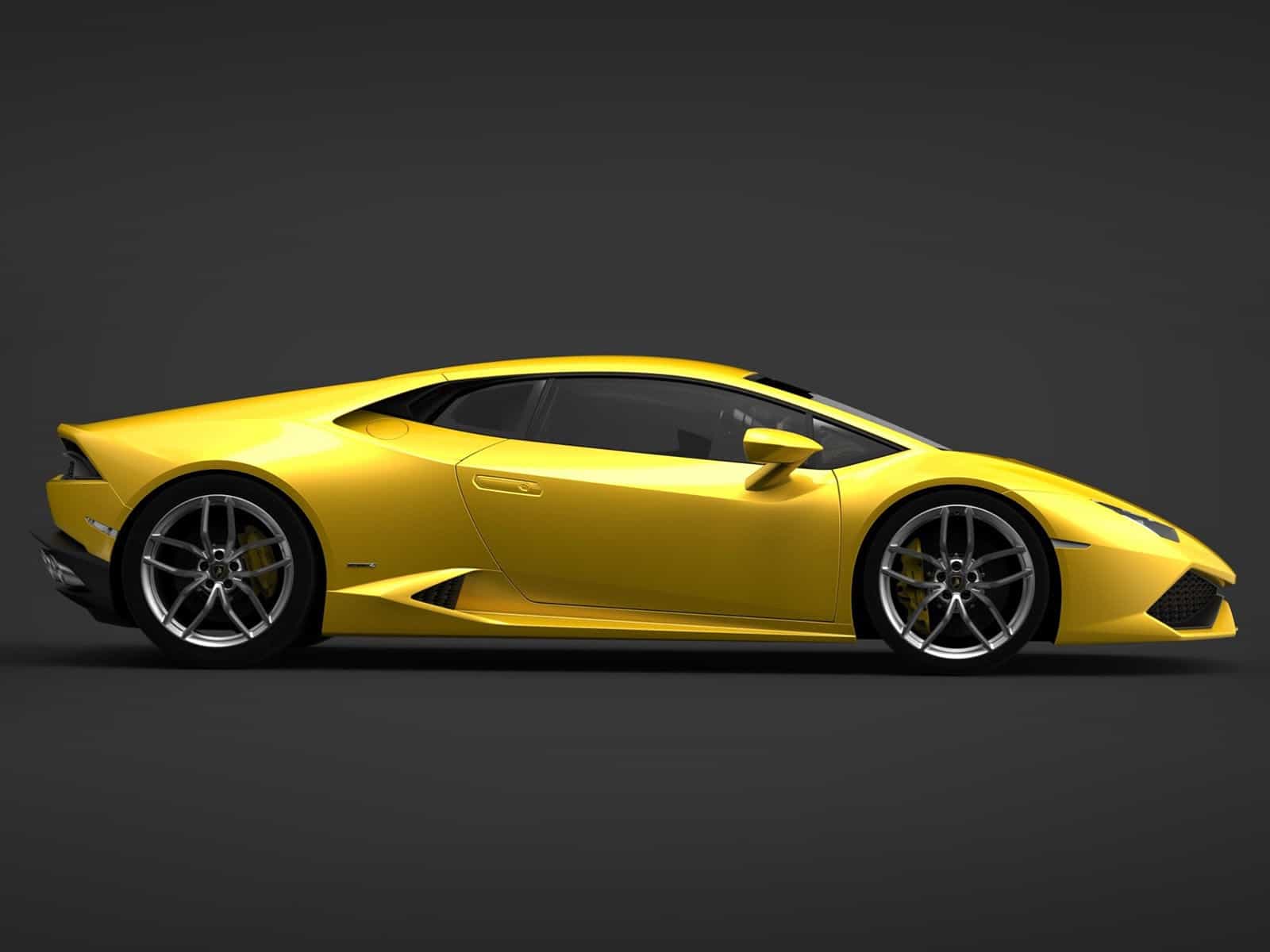 The new Lamborghini Huracan LP610-4, as it's officially known, will be powered by a V10 producing 610 PS (602 horsepower) and will come with all-wheel-drive.  And that's about all we know of the 2015 Lamborghini Huracan LP610-4.  But don't worry, we'll bring you an up to date post with the specs and official pictures once we get our hands on them.  For now, enjoy the handful of pictures below and a short sound clip of the Huracan firing up.
Update:  The Lamborghini Huracán is powered by a 5.2 liter V10 engine that makes use of direct and indirect gasoline injection, called Iniezione Diretta Stratificata (IDS).  The V10 pumps out 610 PS, which is 602 horsepower, at 8,250 rpm and 413 pound-feet of torque (560 Nm) at 6,500 rpm.  Power is sent to all four wheels, with a rear-wheel bias of course, via a 7-speed dual clutch transmission.  The Huracán does the 0 – 62 mph (100 km/h) in 3.2 seconds and reaches 124 mph (200 km/h) in 9.9 seconds, with a top speed of over 202 mph (325 km/h)…these are some very impressive numbers!  Via: Lamborghini
Lamborghini Huracan LP610-4 Photo Gallery