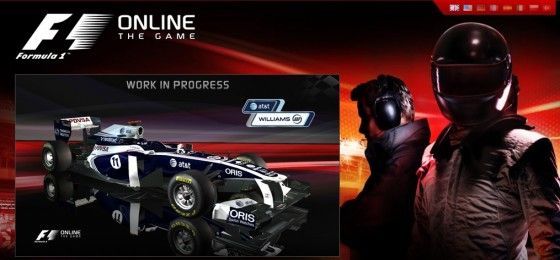 Those of you familiar with the things we like at Unfinished Man know that video games are at the top of our list, automobiles and motorsports come in a very close second place.  Now combine these passions of ours and what you get is a racing video game and in this particular case, a Formula 1 game.
What's so special about this game?  Other than the fact that you get to pretend to be your favorite racer and drive cars at 200 mph, the best part is, the game is free to play and you don't even need a fancy video game console like an Xbox or a PlayStation, all you need is a computer and a web browser; which we're sure you have because you're reading this post.
The game is called "F1 Online: The Game" (at least that's what I think it's called) and is developed by Codemaster, it will be launched in the early part of 2012.  The game will let you create your own team and even let you manage the research and development of the cars and take care of marking your team.  Sounds pretty good to us, we'll have to see just how good the graphics are and if they're going to try to get us to pay for add-ons such as new tracks, cars, and drivers.
Visit the game's official site here.