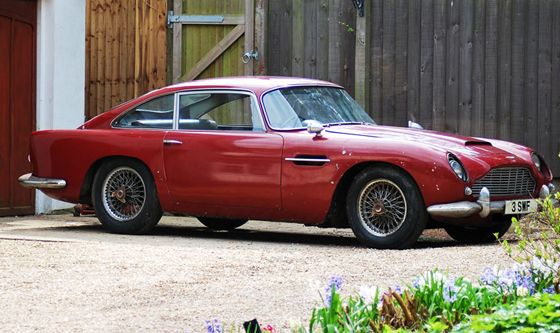 At some point in our lives, we've all dreamed of being (like) James Bond – the girls, the cool gadgets, and of course, the cool cars are things that make us want to be like James Bond.  Now you have a chance to be like James Bond, well kind of, by buying the Aston Martin DB5 from the movie Goldfinger.
The 1962 Aston Martin DB5, however, doesn't come with a bullet proof body, hidden missile launchers, ejector seats, or a self destruct button.  The DB5 is from the movie Goldfinger with Sean Connery, the car never made it into the film as it was used as a model for designing the special gadgets that Bond cars are so famous for.
The Aston Martin DB5 will go on auction on May 22, on Bonham's Aston Martin car sale and is projected to bring in $59,000 to $89,000.  Not a bad price for one of the most beautiful Aston Martins and one that has somewhat of a film history to it.
[Source:  Art Info]