I'm fortunate enough to have the opportunity to review many kinds of fabulous gadgets and gizmos, but of all of them, headphones are my favorite kind of product to cover. It's so much fun getting to experience what a particular manufacturer believes is the best sound signature for a particular price range. So many challenges and potential trade-offs, and somehow they make it work. Though some are better than others, of course.
Last year I had an opportunity to try the Stellia headphones from Focal, a high-end French headphones manufacturer. I would encourage you to read that review first, as those are the big-brother of the Celestee headphones you're about to learn about. They continue to be the best headphones I've ever tried, and I've tried many. But the Celestee – at a much lower, but still an eye-watering price for some people – offer impressive performance at their price point, and I would like to talk about that more, with plenty of meandering and asides along the way.
Shall we get started?
What's the deal with the Focal Celestee headphones?
The Celestee is Focal's high-end closed-back headphones, meant for a demographic that's ready to dip their toe's in truly premium headphones, but not quite ready to drop many thousands more on the closed-back Stellia or even more on the open-ear design of the Utopia – the latter being a pair of headphones that are considered by many to be the very best headphones ever made.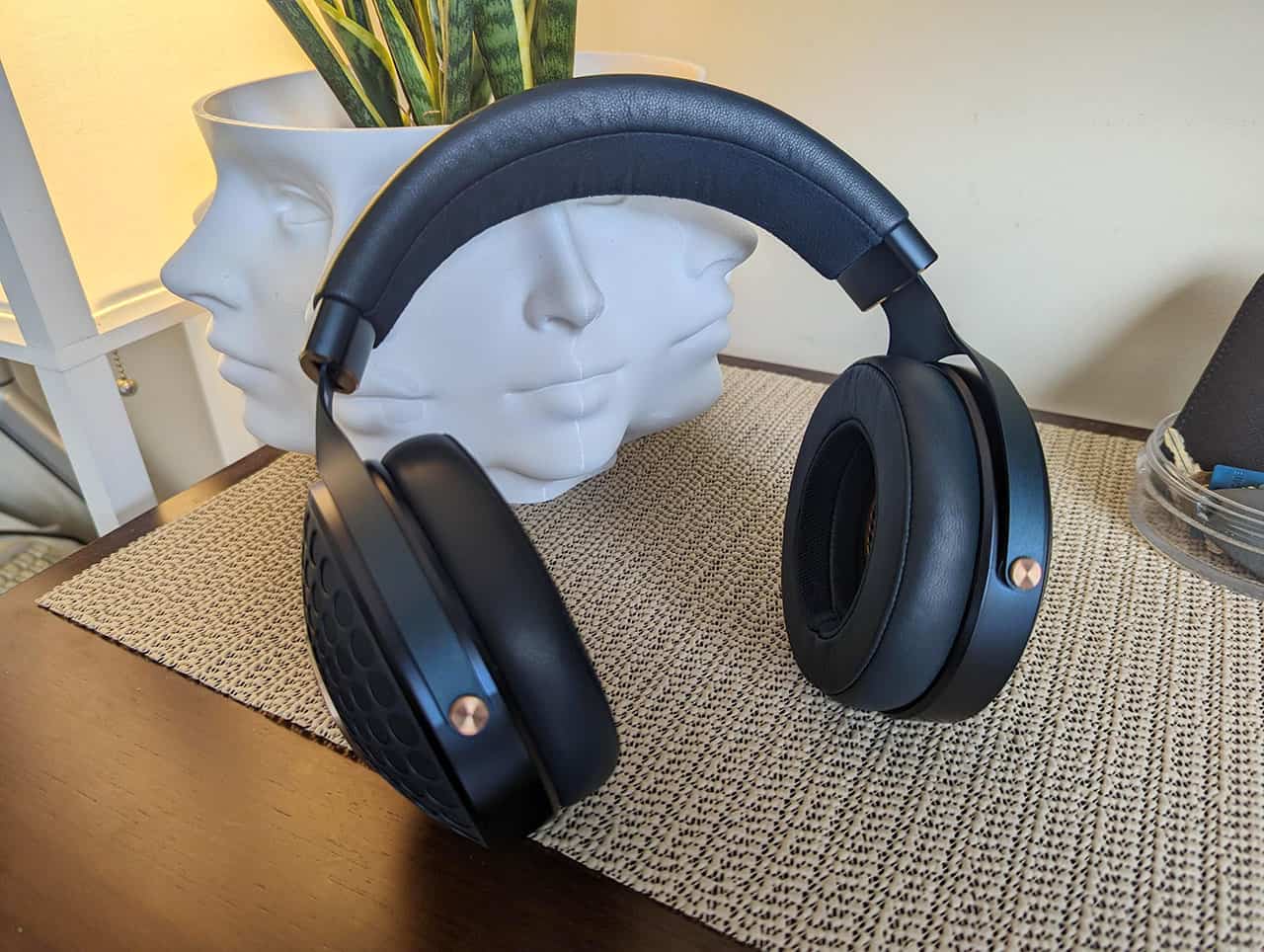 But before I get into details about what I loved about these headphones, I want to devote this paragraph to the included Focal Celestee travel case. The case is stylish and sturdy; the internal memory foam felt soft and safe to put my headphones into. It opens and closes easily, and feels more like a stylish purse than a typical carry case. This may sound a little banal, but I think it's worth pointing out. Focal go premium on every part of the experience, from cables to case to headphones.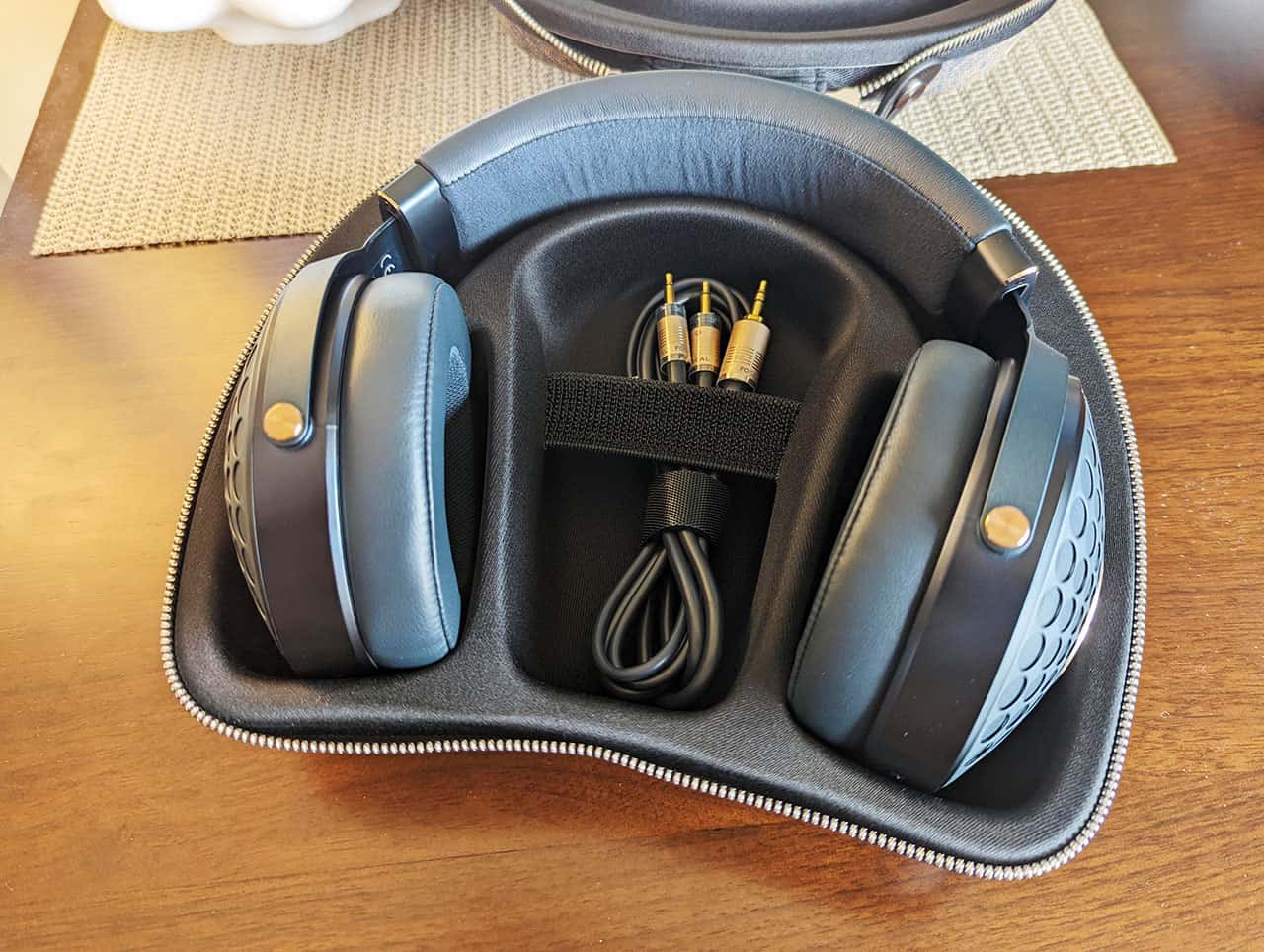 How does the Focal Celestee Sound?
The Focal Celestee product page suggests giving the headphones a proper "running-in" period before judging them, to give the drivers time to warm up, stretch their legs, and deliver on their promise. While that may be true, I didn't find it necessary. Right out of the gate they sounded crisp and beautiful, with an impressive sound stage, rivaled only by their bigger brother, the Focal Stellia.
If that all sounds a little bit hand-wavy to you, then congratulations, you'll come to the same conclusion that I have: sound is extremely subjective, and what sounds good to me may not sound good to you. But I think it's safe to say that there are certain trends, and this makes for the second pair of Focal headphones that I've tried that sound phenomenal. Whether I'm listening to music with delicate vocals or playing a bass-heavy video game, they've certainly delivered over my past few months of testing.
The Technical Specs…
I always leave this information until the end of my reviews, because I don't find it particularly useful beyond informing which AMP/DAC I'll use to drive them, but I know that some of you love this stuff.
Type: Circum-aural closed-back headphones
Impedance: 35 Ohms
Sensitivity: 105dB SPL / 1 mW @ 1 kHz
THD: 0,1 % @ 1 kHz / 100 dB SPL
Frequency response: 5Hz – 23kHz
Speaker driver: 15/8″ (40mm) Aluminium/Magnesium 'M'-shaped dome
Weight: 0.95lb (430g)
Are they worth the hefty price tag?
No matter how you look at these headphones, they're stunning. You can tell just how much effort has gone into designing the headphones for your use. The Focal Celestee headphones look and feel premium. In fact, I'm going to say something potentially unpopular, which is that I actually like the color-way far more than what Focal used on the Stellia headphones. The navy blue and soft copper look fantastic, and I would love to see this adopted across their other headphones, even if it means slightly less differentiation between products.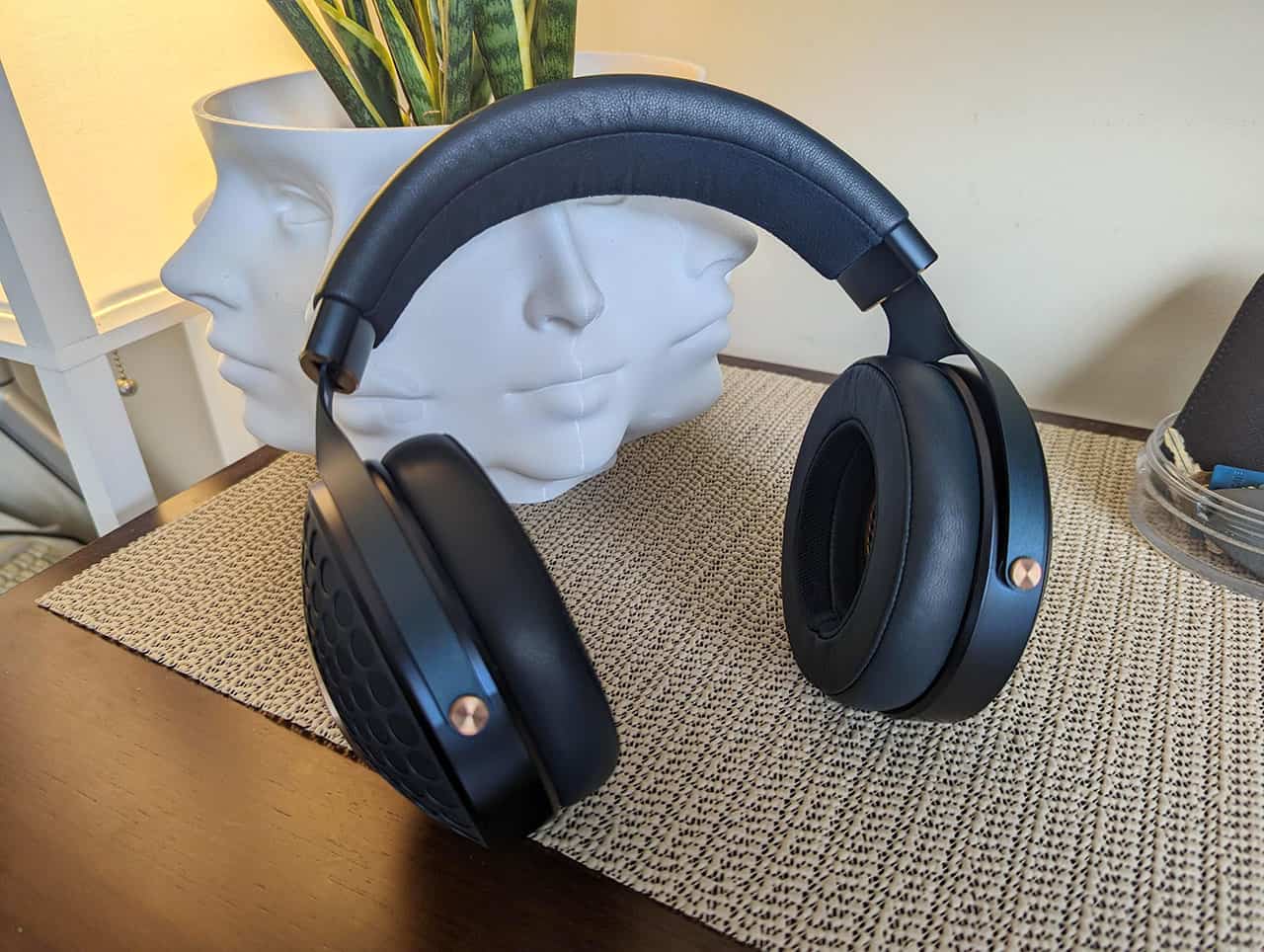 Now, while they don't support Active Noise Cancellation, Celestee made sure that the sound quality on these can go head-to-head with any of the other major players on the market, far outpacing any ANC headphones I've tested. The closed-back over-ear design also ensured that you feel isolated from your surroundings regardless of any Active Noise Cancellation.
Where can I buy the Focal Celestee Headphones?
If you're ready to take the plunge and make a truly premium addition to your home sound setup, you should consider the Focal Celestee headphones. They look and sound amazing, and are definitely worth the (still hefty) price of ~$1,000. Head over to their website, use the little button to find a dealer, and give them a try. I'm confident that you won't be disappointed. In fact, you can currently get 10% off on Amazon or at your local dealer, until April 30th, 2022.
Given the build quality, they may even become the kind of thing you hand down to your kids one day.