Easter Sunday on the island of Malta is not the traditional conservative family celebration you may be used to with egg hunts and baskets. It is an island-wide party in every sense – from classy wine bars packed with families to historical buildings turned to daytime clubs, with party-goers overflowing into Malta's historic streets.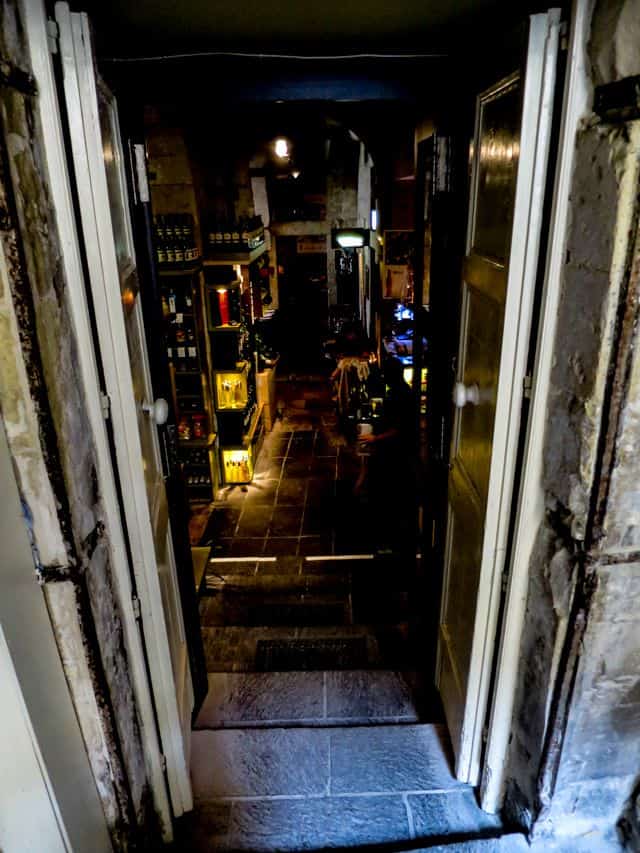 That is not to say the Christians in Malta do not celebrate the Easter holiday like others worldwide because they do that too. But after chocolate eggs are consumed, rabbit-themed decorations are admired, and the traditional "seven visits" to different churches around the island are complete, the atmosphere becomes more festive.
Before full-blown party mode hits in the afternoon, the levity begins with more mood-lightening traditions. Some children walk around with figolli pastries in the shape of a heart or an animal to bring to the famous "Risen Christ" statue. Other children walk around with airsoft guns.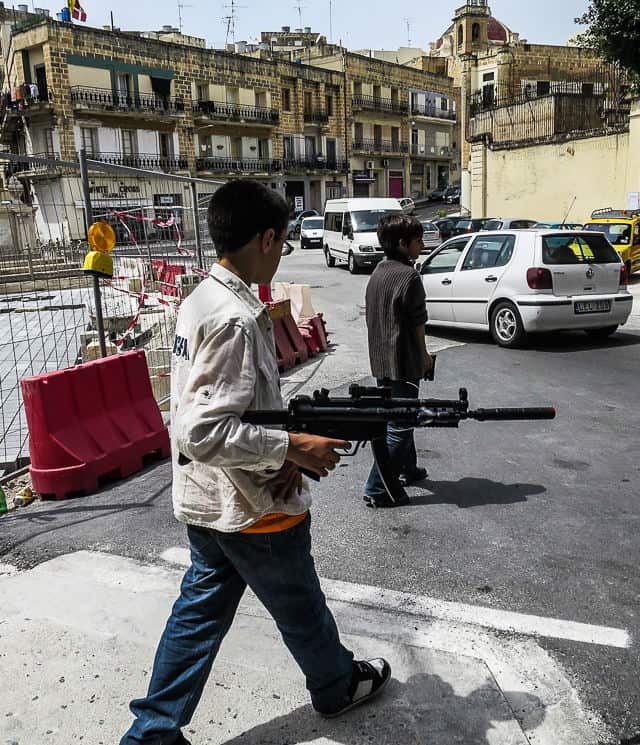 Of course, plenty of parades happens too. None of that is essential or even unique compared to all of the other Easter celebrations worldwide.
I am sure the women pictured watching the chaos below agree.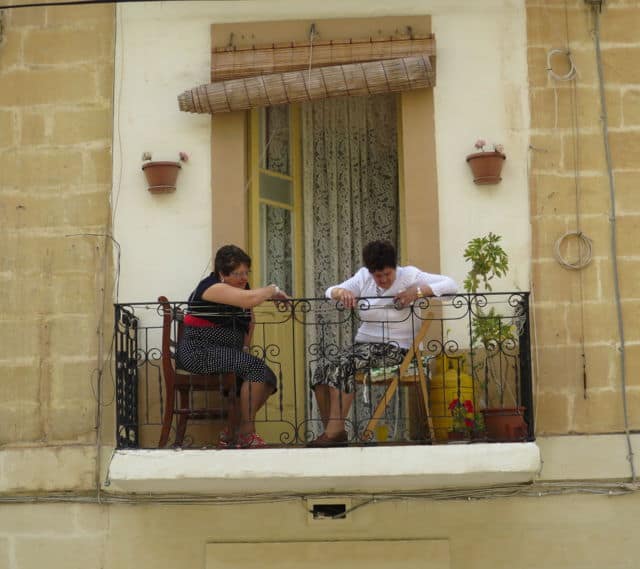 The big difference is what happens next.
The elevator from Malta's Upper Barrakka Gardens dropped me off at a ferry that I boarded, intending to reach one of Malta's oldest cities, Birgu, for an aimless stroll and half-hearted exploration.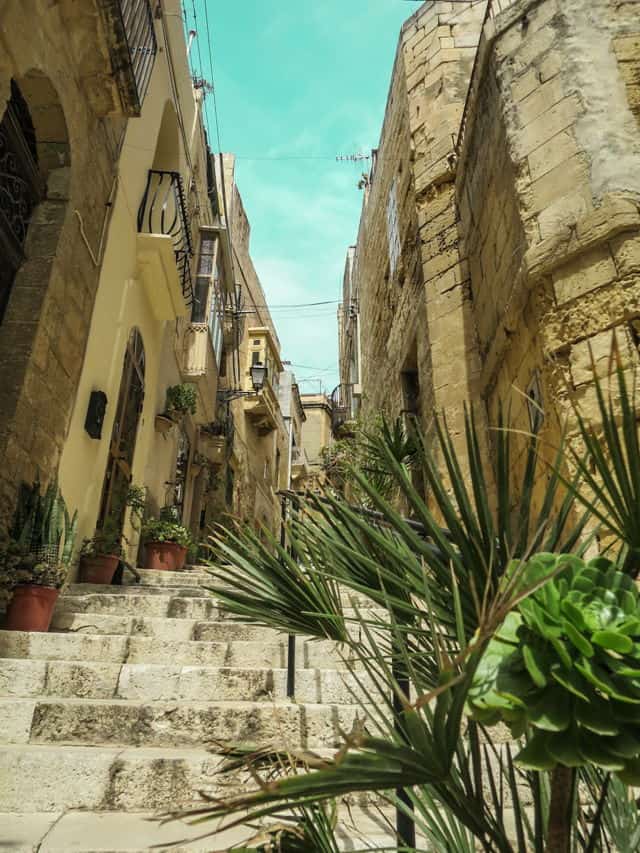 I also partied the night before in the more famed Paceville, leaving me less than enthused to admire typical Easter celebrations. But the story of that night is for another time.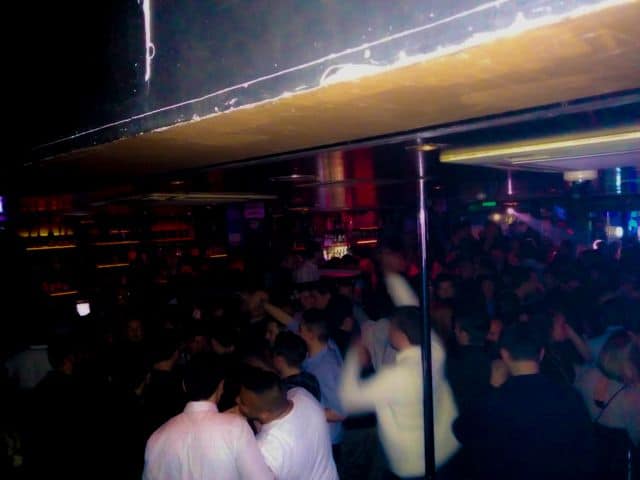 The ferry took me to the neighboring city, Cospicua, a double-fortified city on the harbor that sees far fewer outside visitors than Birgu. What I saw next was outrageous, out-of-control fun.
Every event space, bar, club, and street corner was packed with local deejays spinning tunes from techno to top-40. The fashion, revealing clothing, festive drinking, and the social environment turned Cospicua from a quiet neighborhood to a party town even in the afternoon that would rival New York City's famed brunch clubs.
Beautiful Maltese women dressed as returning from a night out surrounded me in every direction. A sight to see indeed.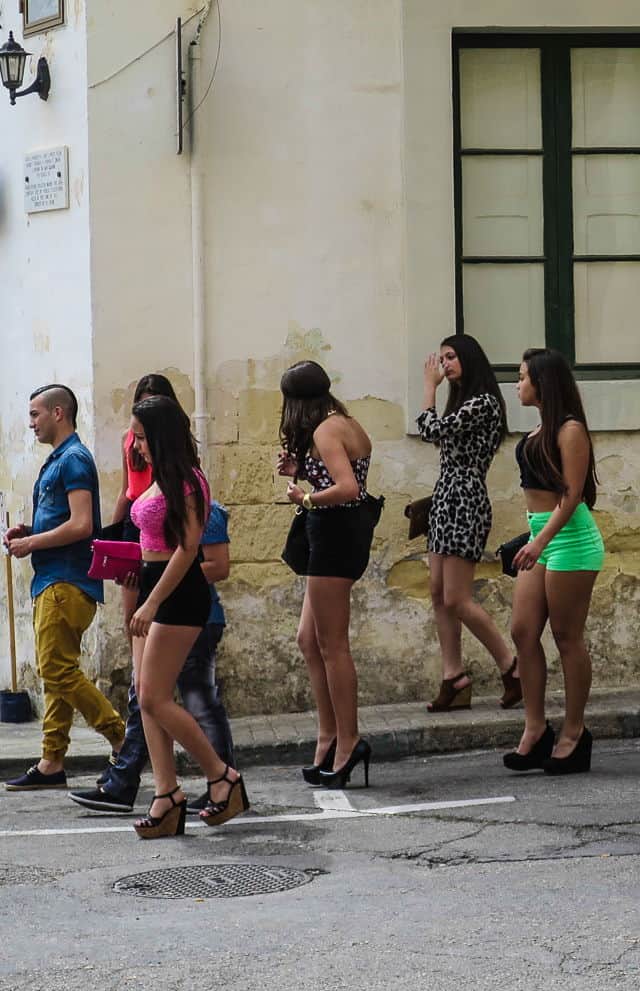 What you see next are photos from the only man taking pictures and not drinking in the town of Cospicua. I will never know what the Maltese thought of some stranger taking photographs and not drinking. Partly because shortly after the photos, I also partook in the drinking. What happens in Cospicua stays…(ah, forget it).
The following photos represent my experience in Cospicua during Easter Sunday. As you can see, it's far from your average Sunday picnic, unless you picnic so hard the streets have to close!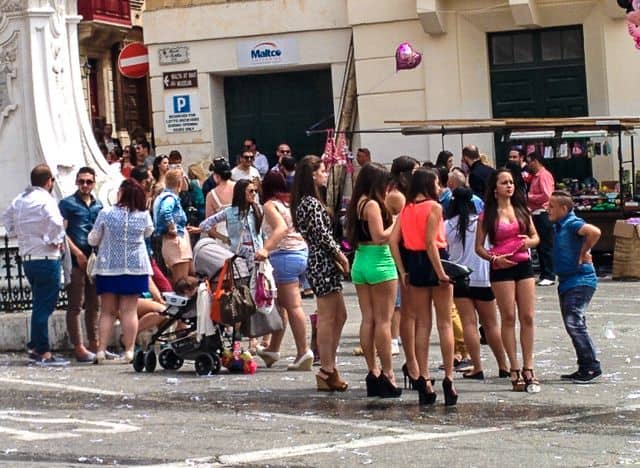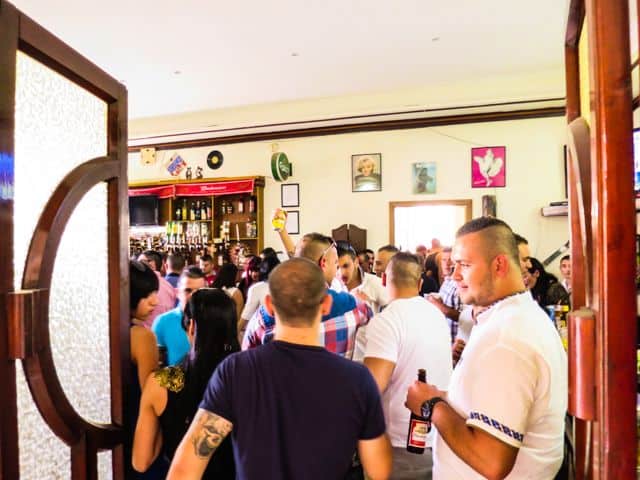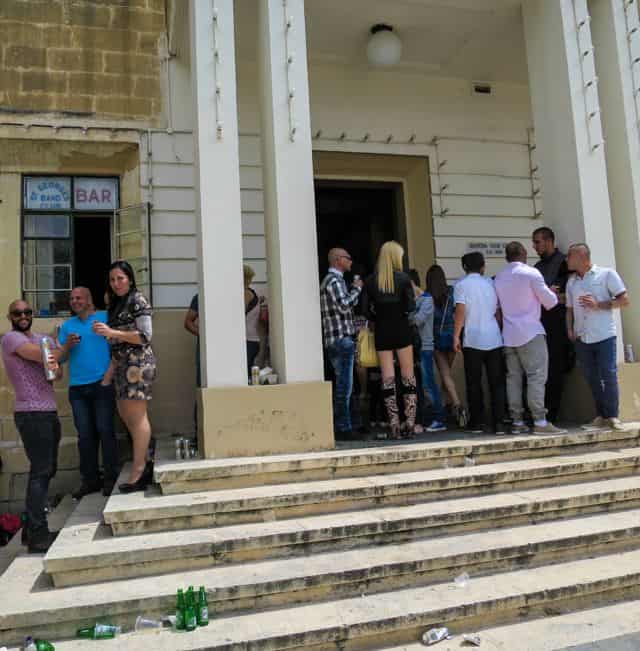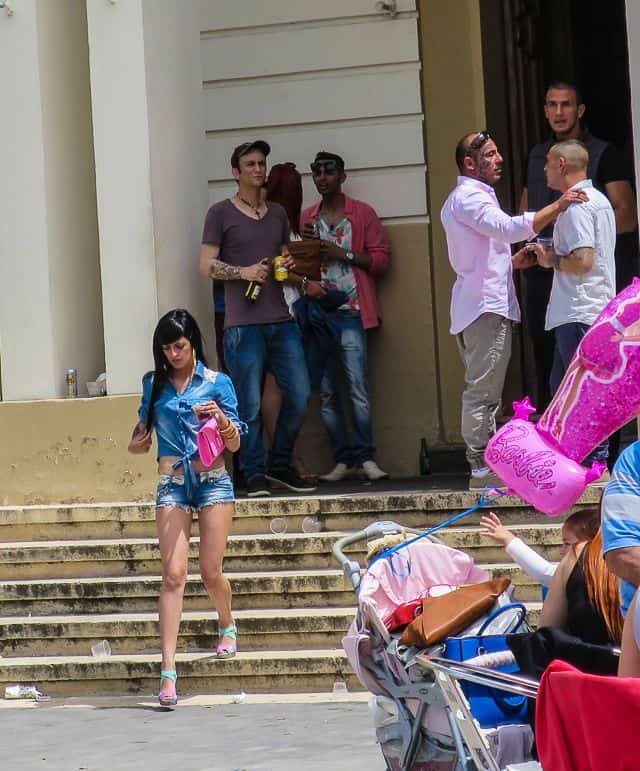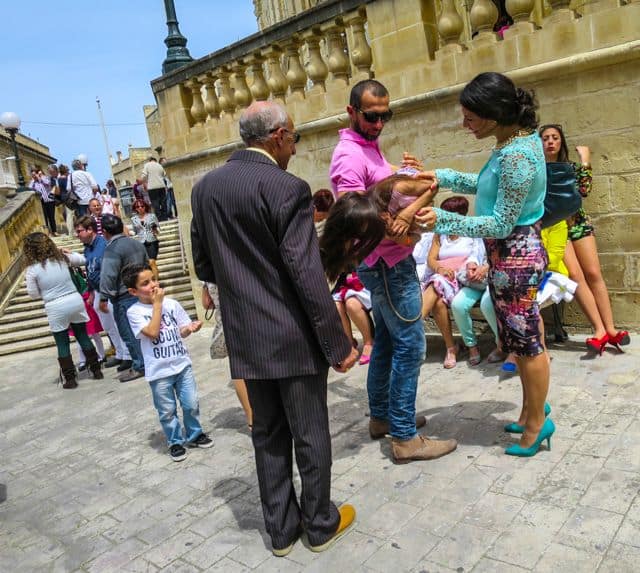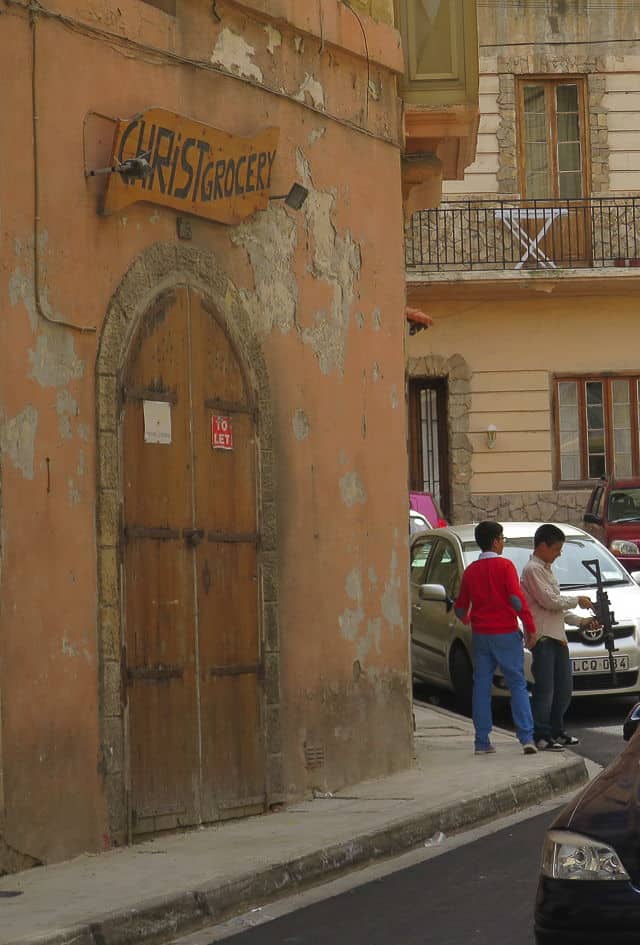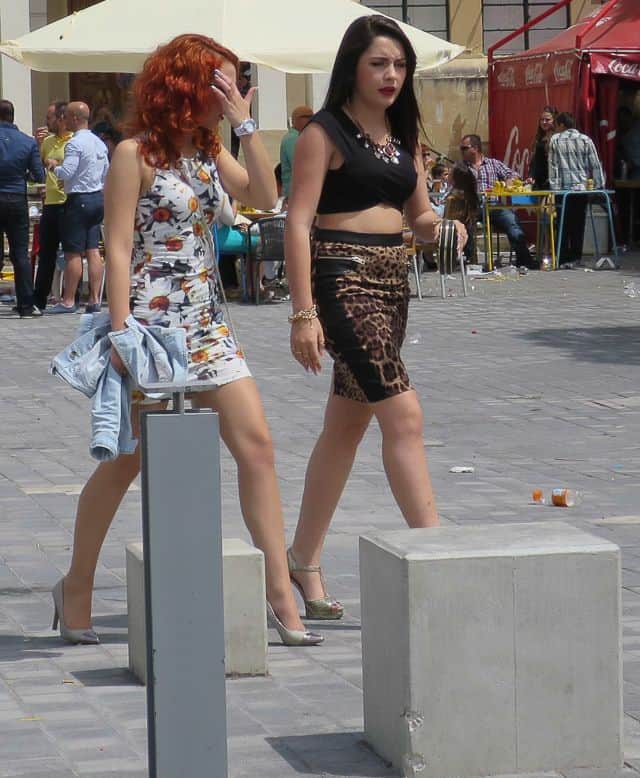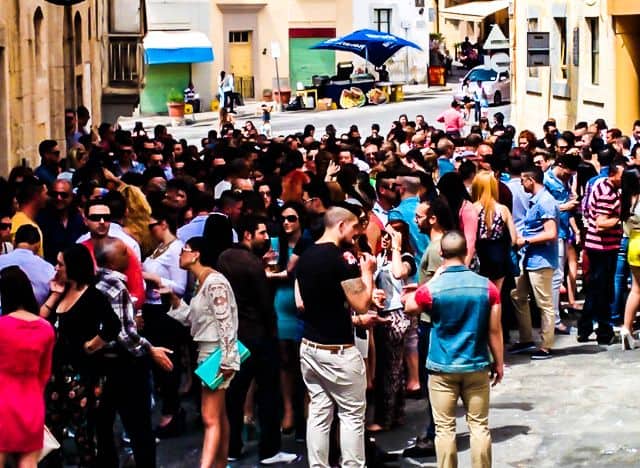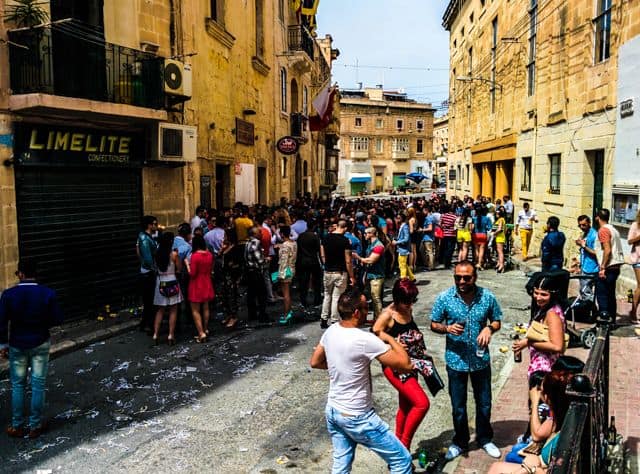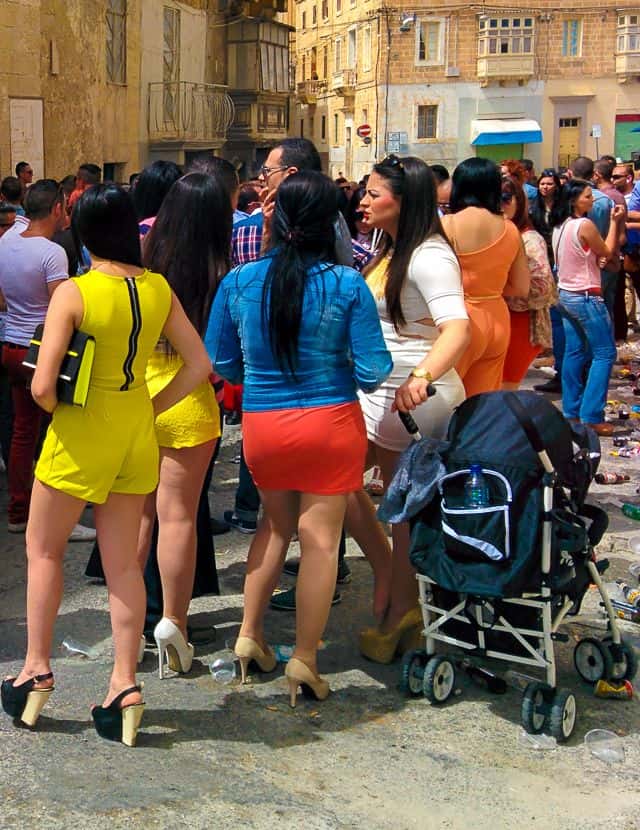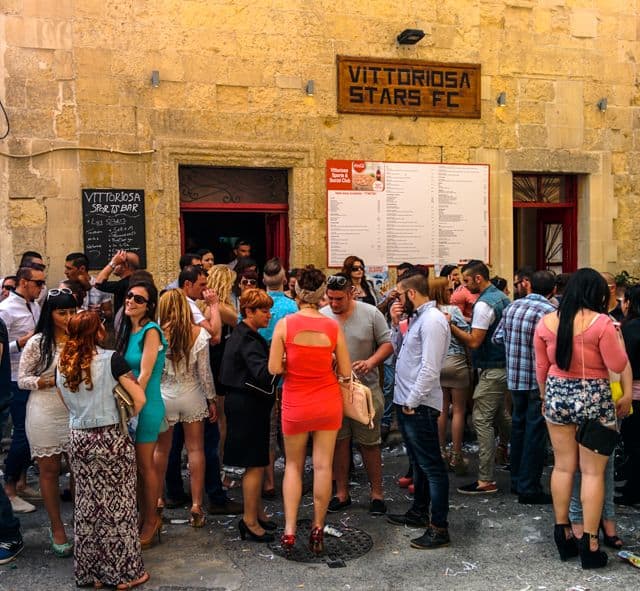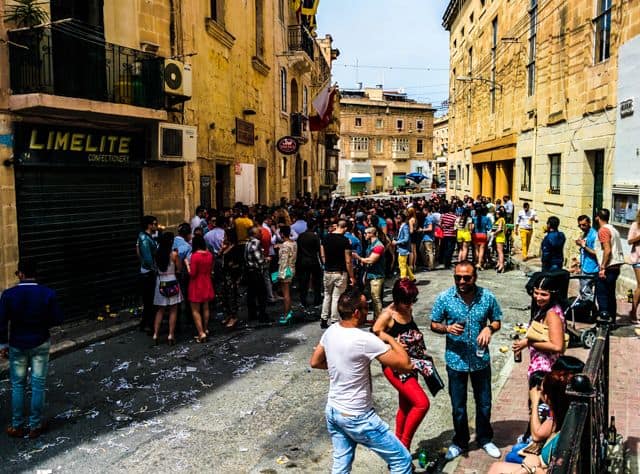 I did not stick around too late to know what happened that night. Neither did most, I imagine.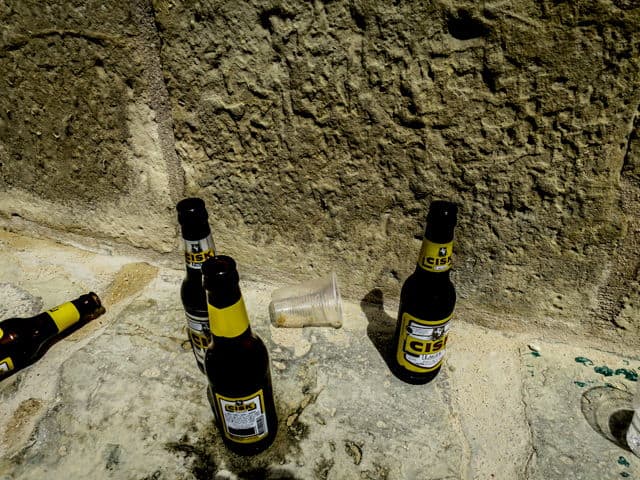 Easter is fast approaching. All super markets and convenience stores are overstocked with chocolate eggs and rabbit themed decorations. This said, Easter feels different in Malta and is taken very seriously. – See more at: http://www.airmalta.com/destinations/malta/blog/detail/easter-in-malta#sthash.hR573Mkx.dpuf
This post was made possible as a result of the Blog Island Malta campaign which was created and managed by iambassador in partnership with the Malta Tourism Authority and the support of Air Malta. All opinions are of an Unfinished Man (our own).