Named as one of the best 100 inventions in 2021, Ecosense's EcoQube is a highly reliable (95%) continuous passive radon system, which can be held in the palm of your hand. With an easy setup to your home Wifi system, the EcoQube delivers fast and accurate results straight to your smartphone.
Why do I need a passive radon system in my home?
Technically, we're already exposed to radon. It's a radioactive gas that has been found in homes all over the United States, and according to the U.S. Agency for Toxic Substances and Disease Registry, we're breathing in and ingesting it on a daily basis. But these levels are minimum and controlled, only getting dangerous when it seeps through our walls and ceilings and into our living space. This results in the radon becoming trapped, making exposure to the gas deadly.
The gas is produced by the breakdown of uranium in soil, rock, and water, known as radioactive decay. The colorless and odorless gas can be present in the soil under our homes, or even in the materials used to make concrete materials, such as your walls and doors. We can be exposed to radon, no matter what type of house or apartment we're living in. And it isn't just the homeowners or renters living on the ground floor, either.
Sadly, long-term exposure to high radon levels can increase the possibility of lung cancer. It has been recorded that over 21,000 Americans die from radon-related lung cancer deaths every single year, and smokers have an even higher chance of developing lung cancer if they are exposed to radon.
Is my home suitable for a passive radon system?
Firstly, if you live in a lower-level apartment or house, testing for radon is highly-recommend as the gas tends to accumulate near the ground floor.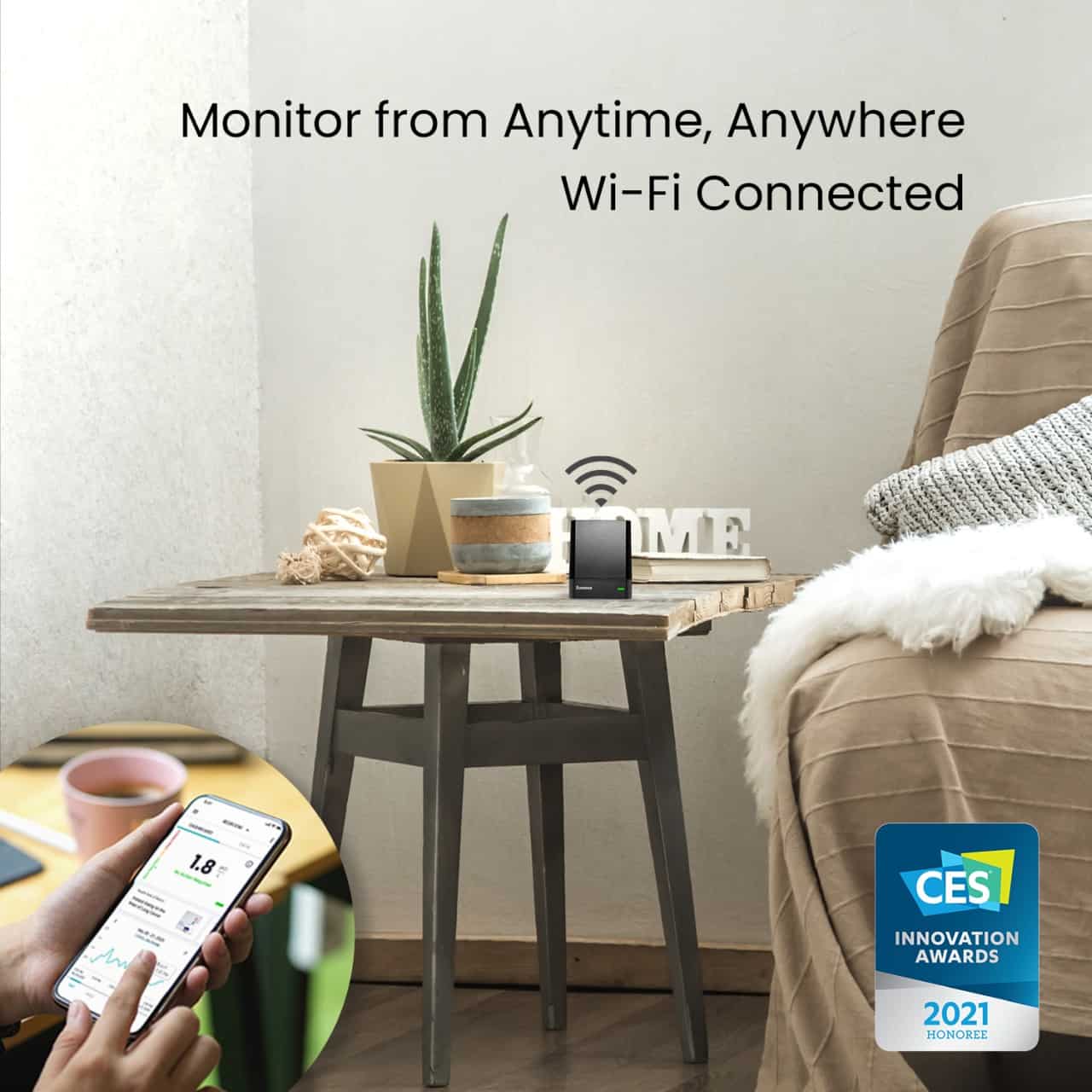 However, don't think just because you live higher up you're protected. Even if you do not live on the ground floor, you can still be exposed to radon. You'll still need to carry out the necessary checks and ensure your home is protected. This is due to radon seeping into your home via warm air from the fireplace, stove, oven, or other pressure-driven airflows.
Luckily the team at EcoSense has made this easy for us to do and has made testing a lot more accessible, rather than paying for a professional radon testing home inspection.
Whether you're in an apartment or a detached house, purchasing and using the EcoQube is the perfect way to put your mind at ease for continuously monitoring traces of radon in your home and protecting your family.
Why the EcoQube is one of the best inventions of 2021
Since you cannot smell or see radon, special equipment is needed to trace for it in your home. The EcoQube uses an ion chamber to test for the deadly gas, and research (certified by the National Radon Safety Board) shows the EcoQube performs similarly to a much more expensive radon testing home inspection.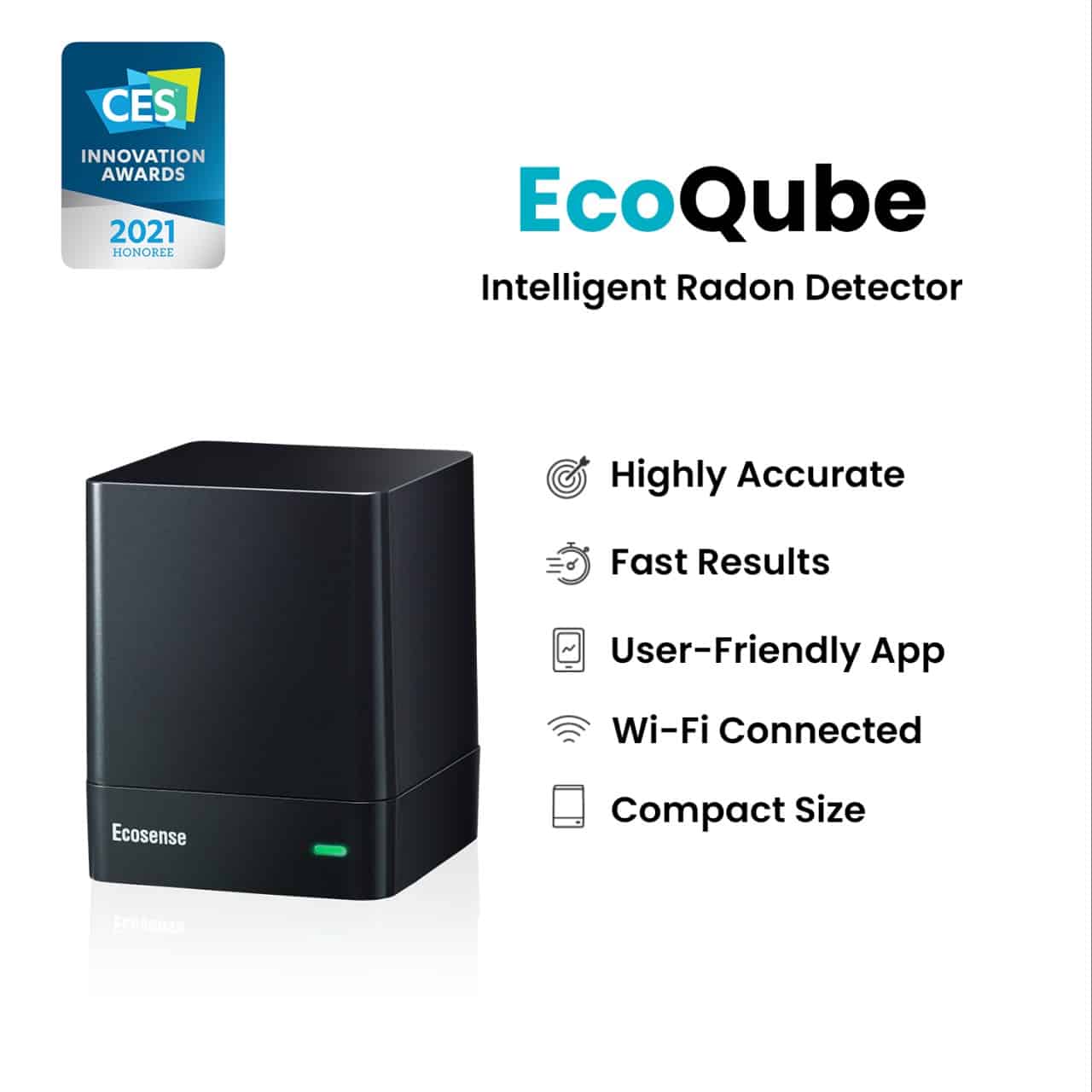 Passive radon systems, such as the EcoQube, do not need power to function. With results in as little as 10 minutes, it's one of the fastest and cost-efficient passive radon systems on the market.
The EcoQube will be silently monitoring your home to provide accurate radon levels, sending results directly to your smartphone, and showing a real-time status using a 3-color LED on the front. Sporting a sleek and modern design, the passive radon system won't stand out from your home decor, and has a compact and lightweight design for maximum accessibility.
Simply link your EcoQube to your home Wifi router, and be confident that you're safe from radon poisoning in the comfort of your own home.