It started off innocently enough. I would swing around the plastic swords my parents bought me and pretend I was a warrior. Eventually I grew tired of that and moved on to hand-made bows, sling-shots, and any other implement of war my young self could get his hands on. Somewhere along the line, though, I realized that these things paled in comparison to an awesome little invention called the firearm.
I always thought it would be a blast to shoot a gun. I have no desire to hurt people, but I figured that shooting cans, paper zombies, or any number inanimate objects would be thrilling, and boy was I right. It took me 25 years to finally fire a gun, so I've chronicled the event from start to finish for your viewing pleasure. We took all the photos at the DVC Shooting Centre in Vancouver.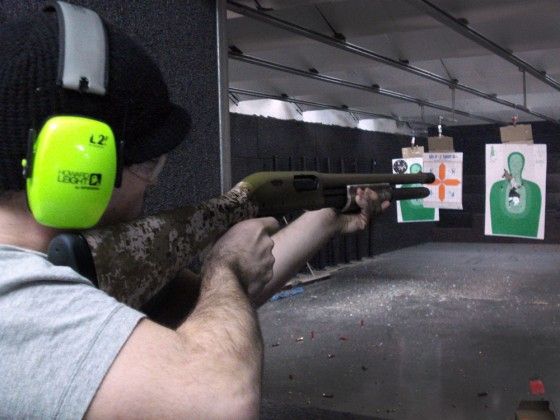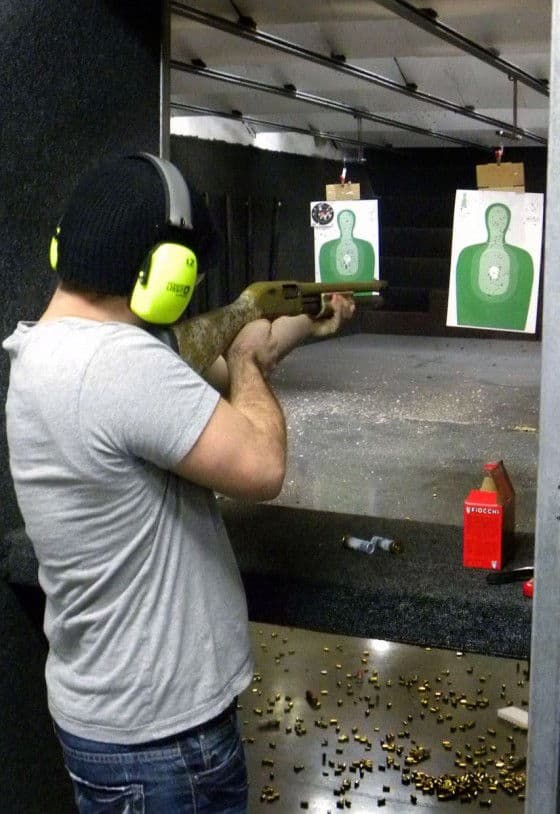 I have no idea what shotgun this is, but it packed quite the wallop. According to the shell boxes I took from the firing range, we were firing Fiocchi brand 12 gauge shotgun shells. As you can see from the ocean of brass on the floor, it was a very busy night.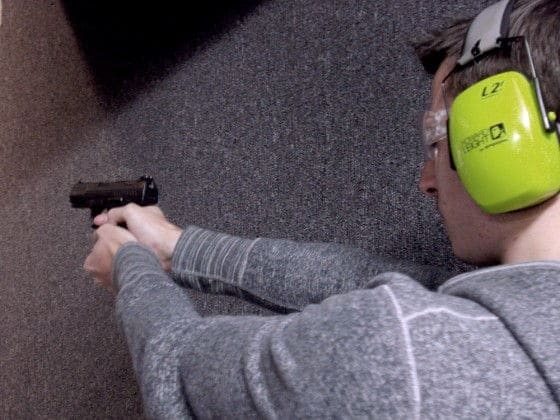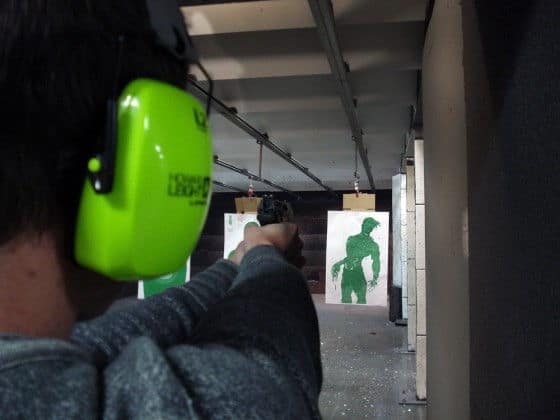 These pictures feature yours truly firing a Walther P99 handgun at an attacking zombie. The trick is to aim for the head… that's the only way to kill them. More importantly though, is wearing proper eye and ear protection. If you get a piece of hot brass in your eye you'll be very unhappy.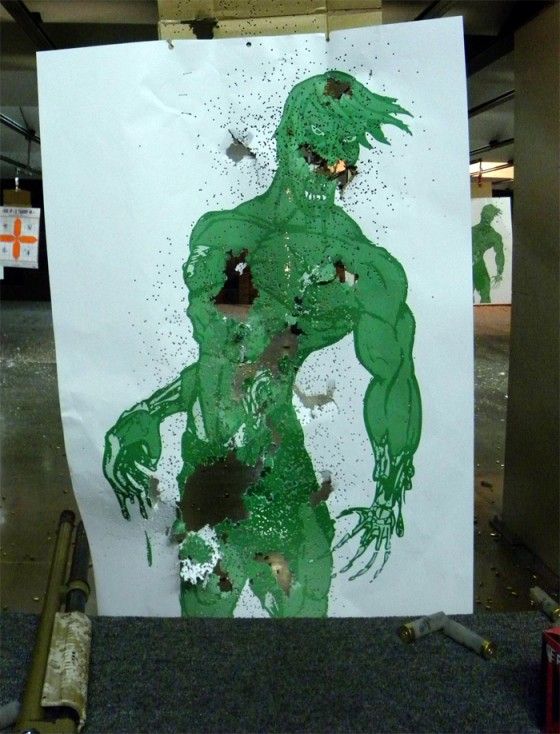 As you can see, the crotch is another weak point on a zombie, and the best way to disable it is with a shotgun. Notice all the tiny holes? That's the magic of bird shot.

This sequence shows Gina loading and then firing a Walther P99 handgun. You can see the muzzle flash and the shell casing being ejected in the last two frames. The P99 holds 10 rounds and was the handgun of choice for James Bond.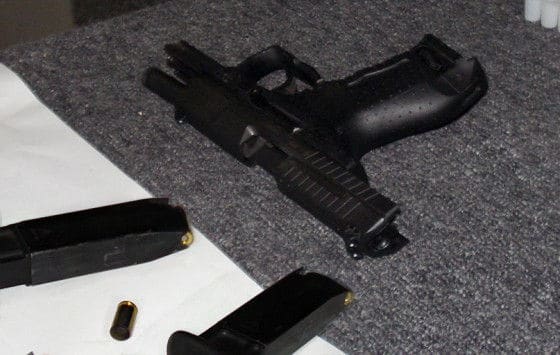 Here's the same Walther P99 after Gina unloaded into the zombie's face. The wonderful staff at DVC kindly suggested that we always point our gun barrels down range, lest we maim ourselves or others.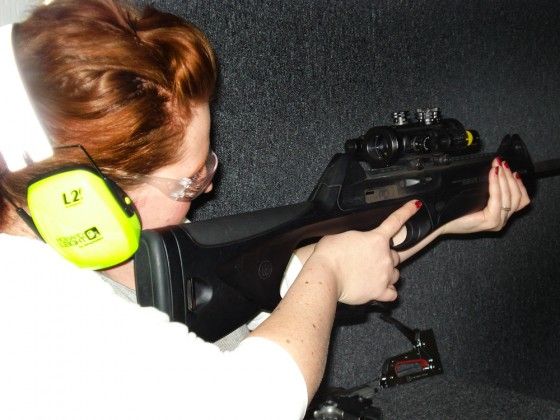 "Want to touch my big gun?" says the random stranger at the gun range, and so she did. This is a Beretta CX 4  Storm carbine, and the weapon of choice for the soldiers of Battlestar Galactica.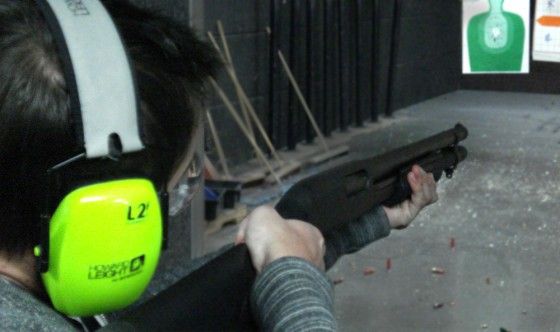 This shotgun was incredibly satisfying to fire. The recoil was noticeable, but manageable, and the gun just felt very solid and powerful.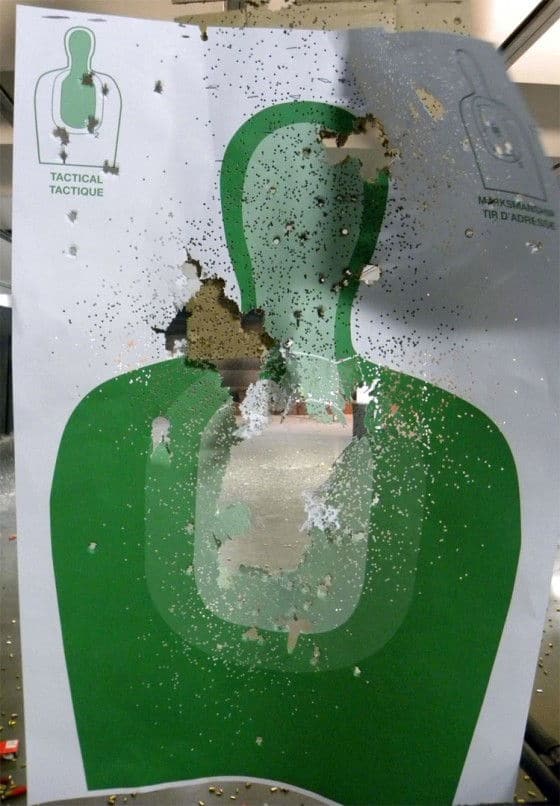 This concludes our magical shooting adventure at the DVC indoor shooting centre. Should we be overrun by an army of paper zombies, they'll be no match for the superior firepower of the Unfinished Man team.