I've been a frequent patron of Dominion Square Tavern for years, so why did I finally decide to write a review? Well…
Montreal is an incredible city with an almost endless supply of delicious food, beautiful women, and hot summer days. It also happens to be a mecca for cocktail lovers like me, with a wide range of fantastic cocktail bars to choose from spread around the city.
So I've decided to bite the bullet, try them all, and report back with my favorites – the places I feel are the best cocktail bars in Montreal. I know, it's a tough job, but someone's got to do it! So if you're looking for classy bars in Montreal with great cocktails…
Let's Begin with a review of the Dominion Square Tavern…
I've decided to start with Dominion Square Tavern, because although it's a hit with tourists visiting the city, it actually happens to be good! In fact, it's more than good, it's great – with some of the best classic cocktails I've ever had, and fantastic food to boot.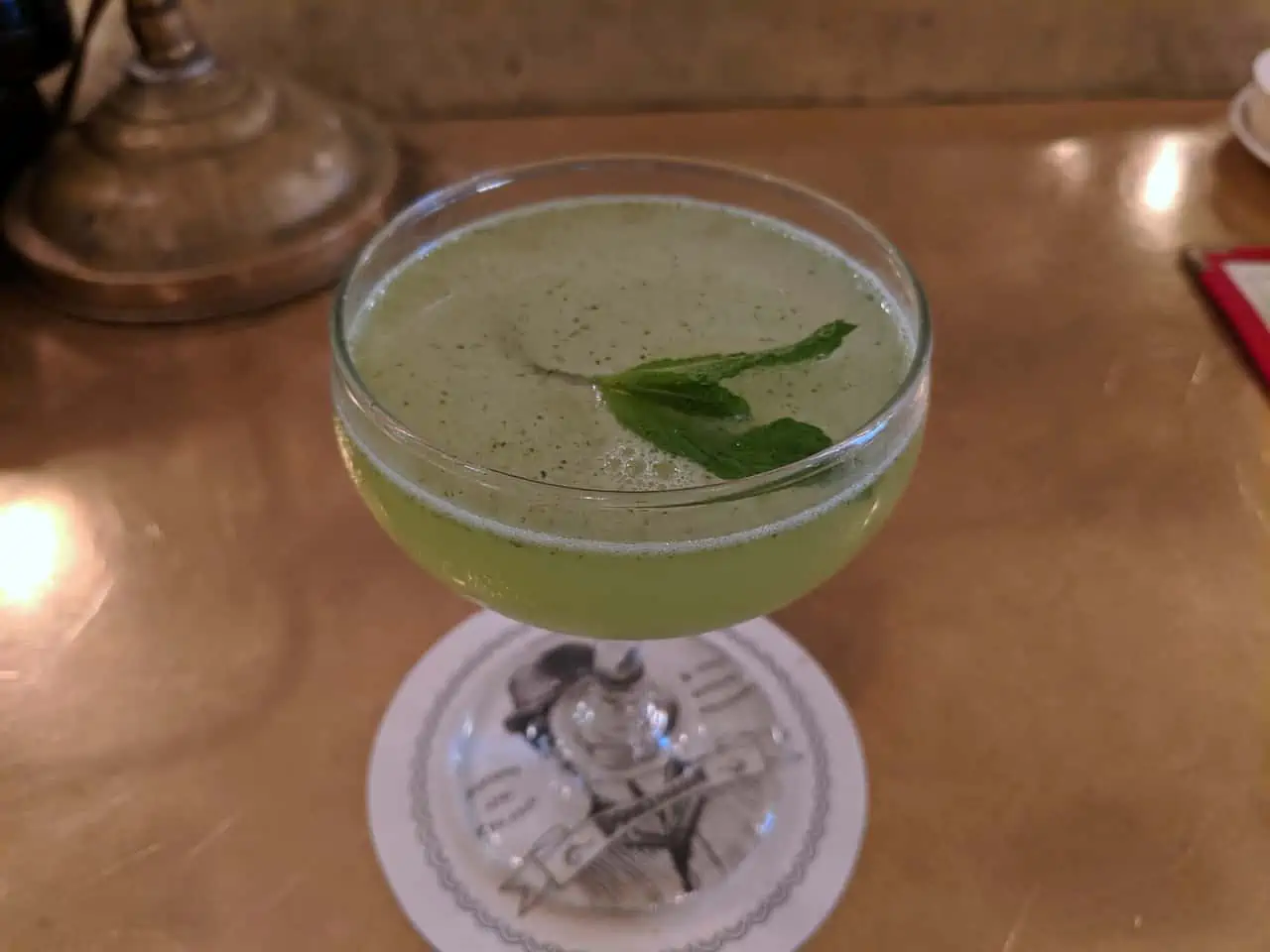 If you're not sure what to try, ask the bartenders for suggestions! They'll ask you a few questions about your tastes and preferences, and they usually do a good job of creating a cocktail to match your criteria. But if you're not sure what to get, may I suggest either the Mint & Gin (pictured above) or a Tom Collins, featured at the top of this article?
Neither of them are "challenging" cocktails to drink – i.e, with an especially boozy taste – but they're delicious for both veteran cocktail enthusiasts and people just dipping their toes in the world of cocktails.
If you're looking for something with a bit more bite, their Negronis are a solid choice. Well balanced, but with a boozier taste. A great way to cap off an afternoon of exploring the Old Port and the rest of the city.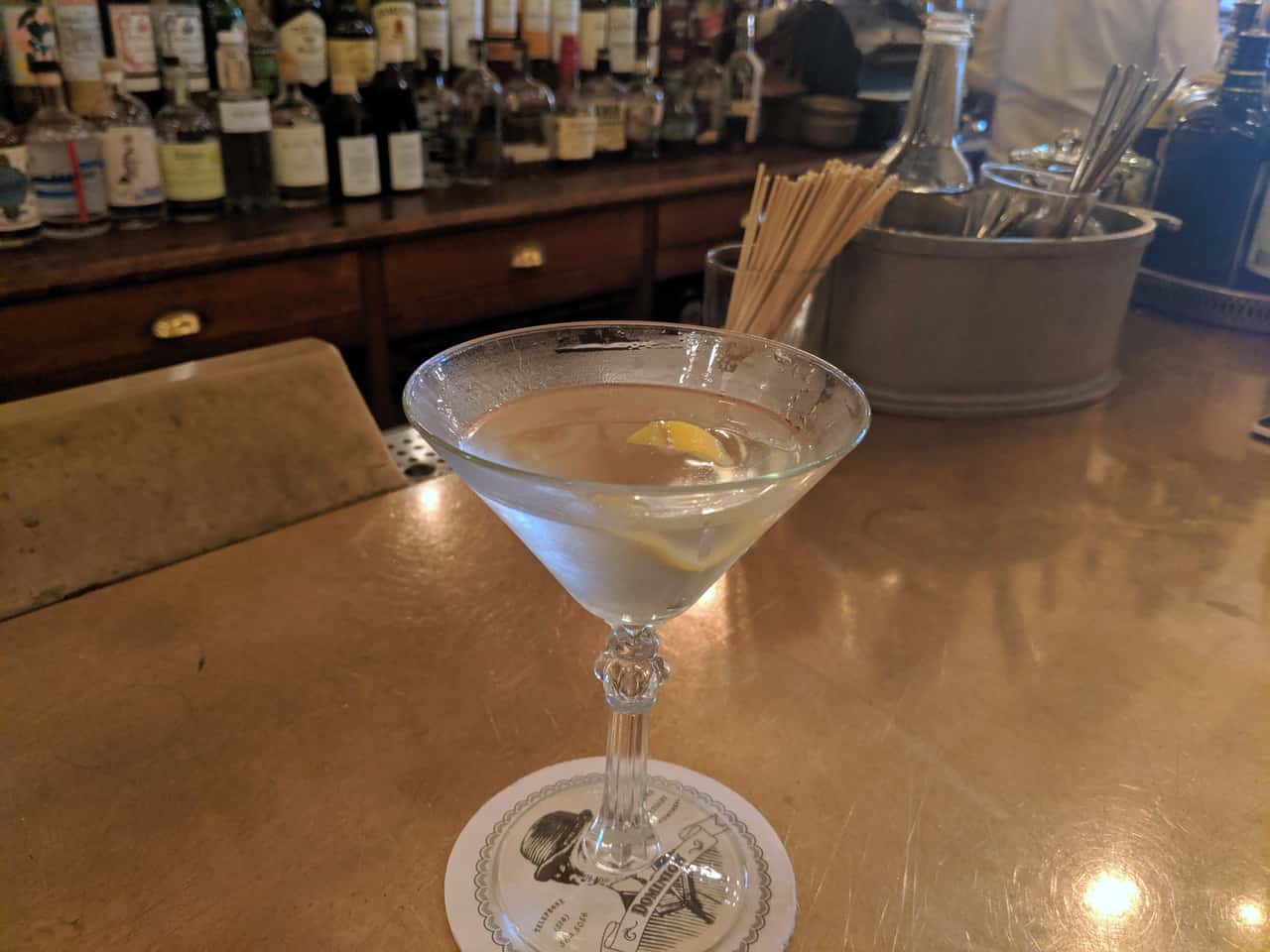 … but if you want to get businessman drunk, then there's really only one choice: a classic vodka martini, extra dry. Just be warned that if you have a couple of these, you may not be walking back to your hotel.
One of the Best Cocktail Bars in Montreal
I've only covered a few of the many cocktails I've had at Dominion Square Tavern over the years, but I can assure you that they put the same skill and attention to detail into all their drinks, no matter your tastes. That's why I call Dominion one of my favorite cocktail bars in Montreal. Great food, drinks, and friendly bartenders.
Next time you're in the city, check it out.
In future articles I'll be covering the Atwater Cocktail Club, Cloakroom Montreal (the ultimate 'speakeasy' style bar in the city), and where I go to have the best Old Fashioned in Montreal.
Hope you've enjoyed my review of the Dominion Square Tavern, and if you have any questions, don't hesitate to leave me a comment below.