I don't know why, but it actually surprises me that custom printed toilet paper is a thing, especially during the great toilet paper shortage of 2020 that we all find ourselves in. No one can seem to get their hands on more than a few roles, and yet we have companies producing the stuff with custom prints.
But here we are, and there it is, and you too can have anything you wanted printed on your toilet paper to wipe away the sadness during these sad days we're all facing right now. Though I'm not sure this is the face I would want looking back at me each time I sit down to use the toilet.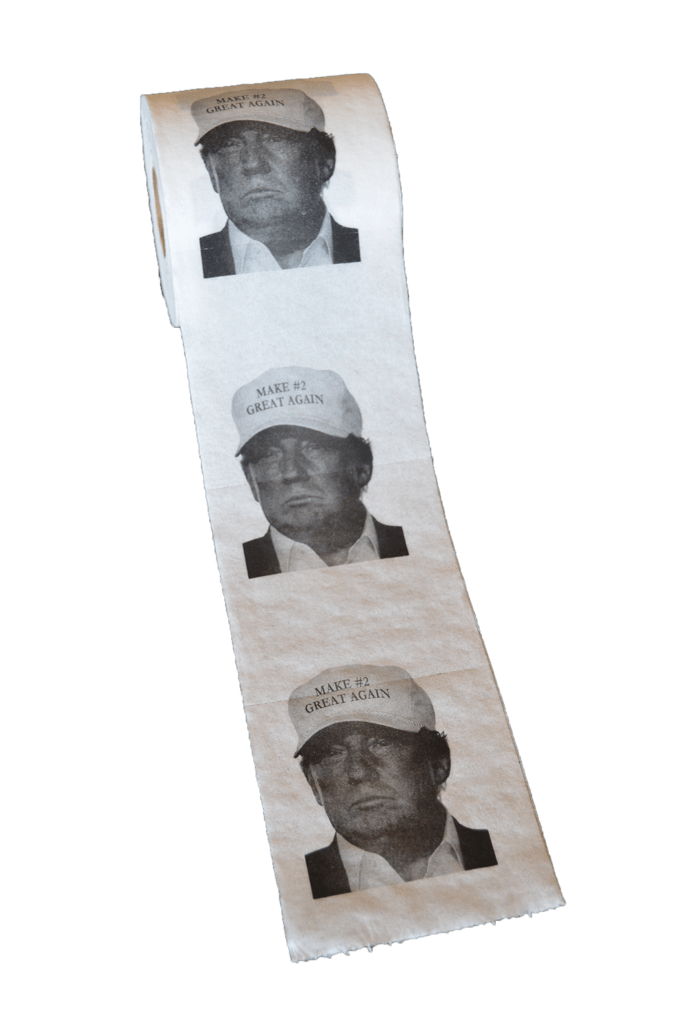 Where can you buy custom toilet paper?
Tired of being stuck at home with your wife for months on end? Order a roll of custom printed toilet paper on PrintedTP and see how she reacts the next time she slips off to clean her bottom. It probably won't go over well, but if she has a sense of humor, perhaps you'll survive the encounter. Besides, it's not like she'll be able to chase you down, right then and there.
This toilet paper is made in the USA using recycled paper, and the company has been making this stuff since 1979. You can pick up two rolls for $49.95, which is expensive, but can you really put a price on this kind of fun?
This personalized toilet paper may not be as fancy as the Hanebisho toilet paper from Japan, but I'll tell you one thing: it's a whole lot more fun. I mean, providing none of the ink wipes off, which may get you some funny looks depending on who is looking where.
Oh, and if you happen to know of any other custom printed toilet paper manufacturers, please leave me a message with the details in the comments below. I'm a little curious if these guys have a monopoly on on this kind of thing, or if this is a booming industry with a wide range of players.