A few years back, I wrote about the Golden Pill that makes your poop glitter. Surprisingly, it received a crap load of traffic. If you have $425 to make  your poop glitter then coughing up $17 for a roll of toilet paper should not really be an issue. A Japanese manufacturer is the creator of Hanebisho, the world's most expensive toilet paper fit for royalty. I'm not sure what I pay for toilet paper but I'm sure it's a fraction of this (per roll).
What makes the Hanebisho toilet paper so special? Nothing in my opinion but let's go over some of the details anyway. For starters, you'll be surprised to learn that this toilet paper is only two-ply. At this price point, I expect to wipe my bum with clouds.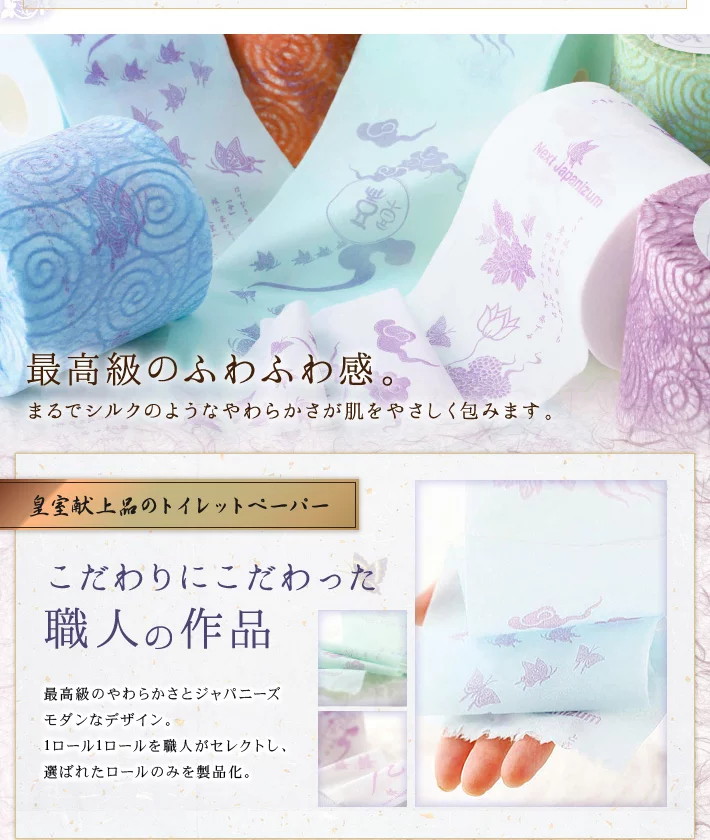 For starters, the toilet paper is made from the highest quality wood fiber pulp money can buy which is imported from Canada. In the manufacturing process, the water that is used comes from the Nyodo River which is apparently the cleanest water available in Japan. Although only a two-ply paper, to make the toilet paper more soft and fluffy, the drying process here takes a lot longer than usual methods. The slower process allows the paper product to be softer. The production process is different every day as it's adjusted according to the temperature and humidity.
After the toilet paper is prepared, the maker of each roll writes their name and date it was produced on. Yes, just like exotic cars, the creator puts their name on the final product. It's also interesting to note that the president of the company has tested every Hanebisho toilet paper roll on his own skin to make sure it meets the criteria. Let's hope he doesn't test it in areas where it's intended for.
Pancakes and Toilet Paper?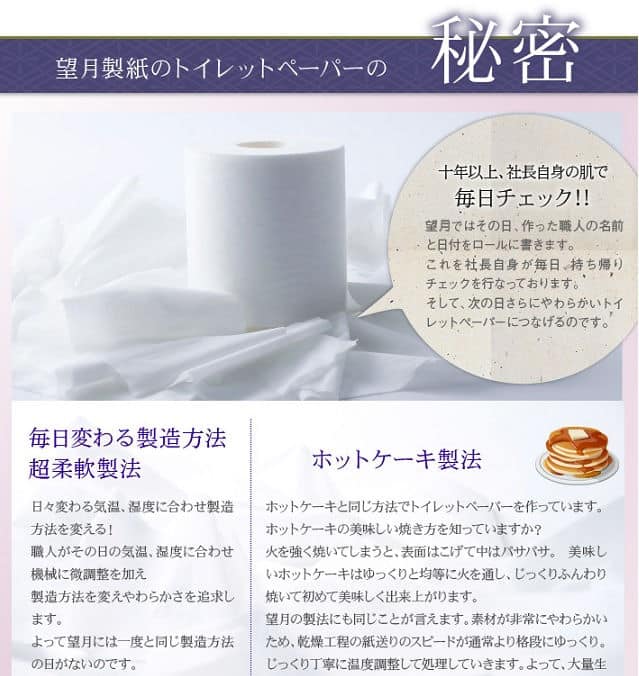 After approval, the rolls are sent to the design department where they are decorated with intricate patterns so your bum feels the art work from the first sheet to the last. The packaging of Hanebishio is also considered to be special. Each roll of toilet paper is wrapped in Tosa Washi (special Japanese paper from Kochi Prefecture) and placed in decorative handmade boxes which are lined with silver leaf (which explains part of the high price).
According to the company, the toilet paper feels "as if your skin is being gently swathed in silk". This toilet paper has apparently been presented to the Emperor of Japan for the last five years, if it's good enough for an emperor, it's good enough for you.
If you can read Japanese and like more information, check out the Hanebisho website. You can a pack of three for approximately $50 or an eight-pack for approximately $98.