As the use of portable data devices continues to increase, chances of people losing their USB Drives is also increasing. After all, the devices these days are tiny and it's very easy to lose sight of your USB device. You may not have extremely important or sensitive data on your USB Drive but there are plenty of other people out there that do. For those people, the Crypteks USB Drive is the perfect device for them.
The Crypteks USB Drive is dressed up in a very sleek and stylish cylinder shaped package that provides both physical security as well as digital security. In terms of physical security, the device is protected with a five ring combination lock; each ring contains 26 letters and one symbol for a grand total of 14,348,907 possible combinations. A person trying to "break the code" will be at it for quite some time before he or she manages to figure out that using some sort of physical force might be a better way to get to the data. Even if they do break the Crypteks USB Drive without damaging the important stuff, there is also a layer of digital security provided by the device. The USB features a 256-bit Advanced Encryption Standard (AES) encryption which is approved by the US government for up to "Top Secret" data encryption.
Crypteks USB Drive
The exterior of the Crypteks USB Drive is constructed of anodized solid-aluminum and it measures in at 3.1" in length and 1.1" in height. The project is in the concept stage at the moment at kickstarter.com but by pledging funds, you will be one of the first to receive the device. Pledging $130 will get you the 8GB and $160 for the 16GB. Crypteks was looking to receive a total of $12,000 by December 23, 2011 to kick-start the project. As of December 2nd, they are already over $36,000 in pledges.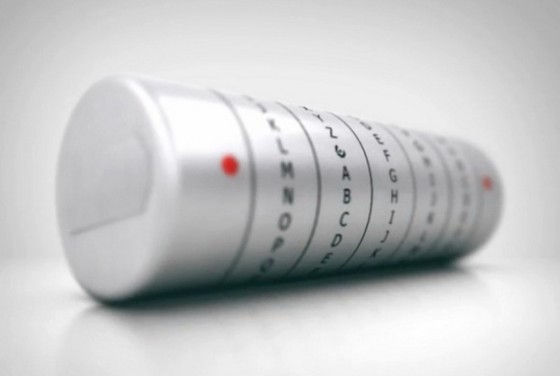 So if you have a huge collection of porn that you don't want anybody to see or perhaps plans on toppling some government, you might want to consider the Crypteks USB Drive which can be found at KickStarter.