Peugeot B1K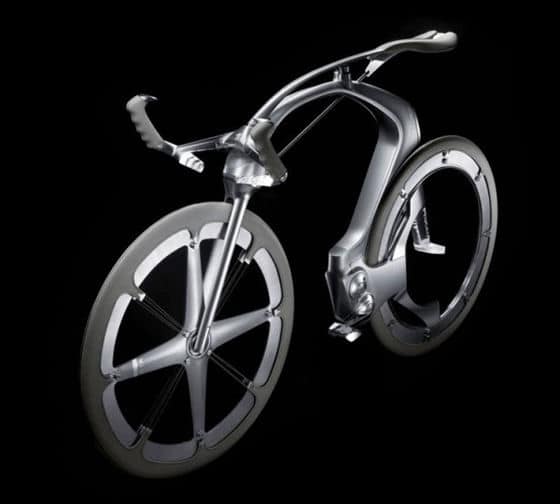 Designers at car manufacturer Peugeot have come up with one the coolest bikes ever, called the B1K.  The bike is extremely sexy with beautiful flowing lines and has a chain-less drive system and is made out of carbon fiber.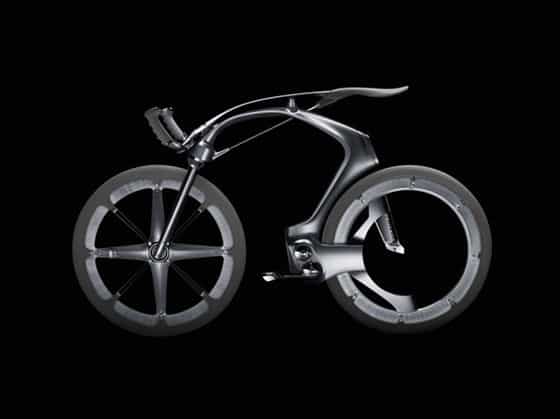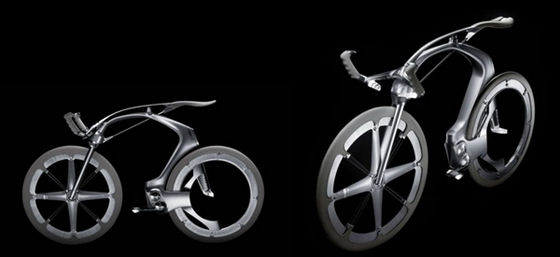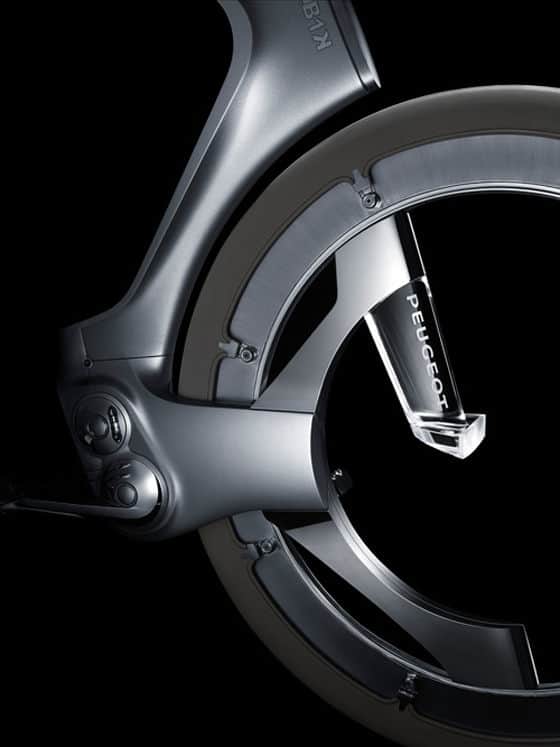 [Source:  Peugeot]
DH Freeride Bike Concept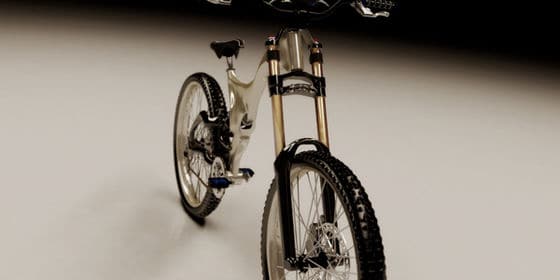 Here's another concept bike, called the DH Freeride, it's not as sexy as the Peugeot B1K but does seem more practical, it is more rugged and more mainstream.
The DH Freeride is the brainchild of Spanish designer Israel Antunez.  The bike's frame is designed based on the bone structure of a dinosaur and is created from A1 hydro formed aluminum, to give the bike a lightweight, strong and flexible structure.  The bike is equipped with digital control system, a high precision hydraulic pump for optimized braking and operation of the gear system.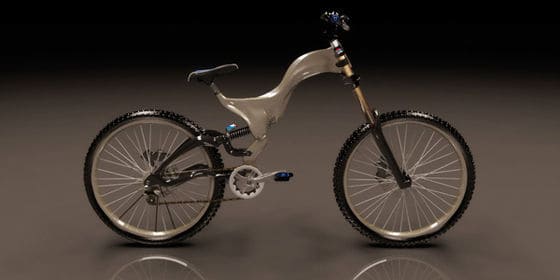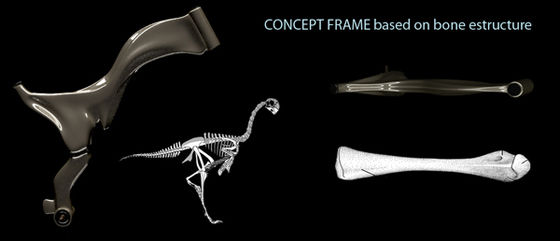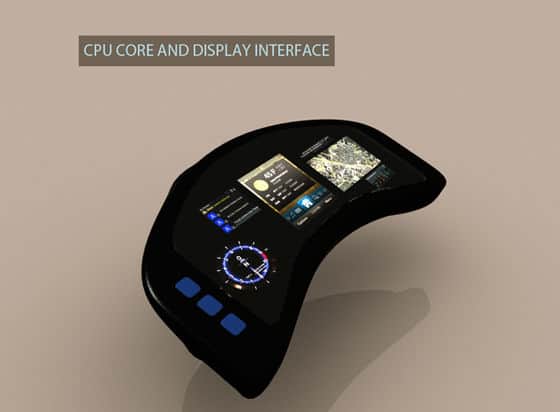 Lexus Hybrid Bike Concept
The third bike in our lineup is the Lexus hybrid bicycle concept.  Although this bike isn't cool in the looks department, it looks like a regular bike that you can buy at any bike shop; it does have some really cool features.
First of all, the bike has an all wheel drive system and is a hybrid.  The front wheel is powered by the battery via a belt system which uses a 240 watt electric motor and uses a 25.9 volt lithium ion battery.  The battery pack is charged by energy regeneration system when brakes are applied, like the Formula 1 KERS system.  The bike is built with light weight carbon fiber material, also like a Formula 1 car.
[Source:  Lexus]