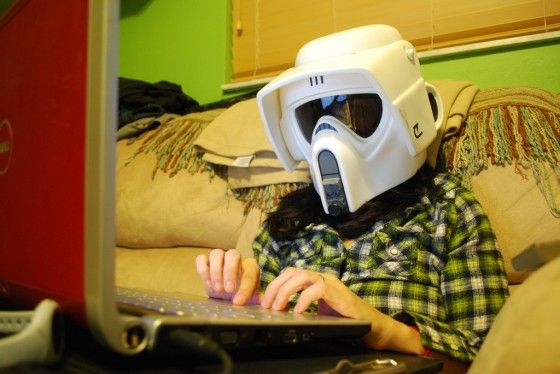 (Photo: gordontarpley)
Chatroulette, the popular online penis exposure website, has enlisted Shawn Fanning (the founder of Napster) in an advisory role to help stem the flow of users flocking to the website with the sole purpose of exposing their junk to the camera. Though Shawn's role is informal and uncompensated, it's believed that he'll help erect a system to scan the screen for dicks and block the offending users.
Founded by Andrey Ternovskiy in November 2009, the website has quickly gained popularity, increasing in member size from a mere 500 users a day, to nearly 1 million daily at present. Chatroulette's fame has gotten it featured on shows like South Park and The Daily Show, and has managed to rouse the interest of numerous angel investors, including SGN founder Shervin Pishevar.
Andrey is quoted as saying that he created the website for him and his friends to meet new people. I think he's certainly met the lower half of a lot of people, but I doubt that was what he was going for.  I mean, really? You didn't expect this Andrey? Internet + Webcam = Dicks? No?
As a final note here, I would like to mention that I've actually had the pleasure of soaking in the full Chatroulette experience over the course of a two hour hockey game. As advertised, I saw many men expose themselves. If you've ever had a burning desire to see a plethora of dicks, I highly recommend it.
(Source: TechCrunch)