Yesterday I wrote about the new Casio G-Shock GX56, which is a cool watch but not for everyone.  Today I bring to you a new line of Casio watches called the EDIFICE Black Label Collection.
The name of this watch line alone gives the watches a luxury feel and unlike the G-Shocks line, these watches are meant to be worn to formal dinners, meetings with the boss, or any other occasion where you feel like you have to impress someone or have to dress up.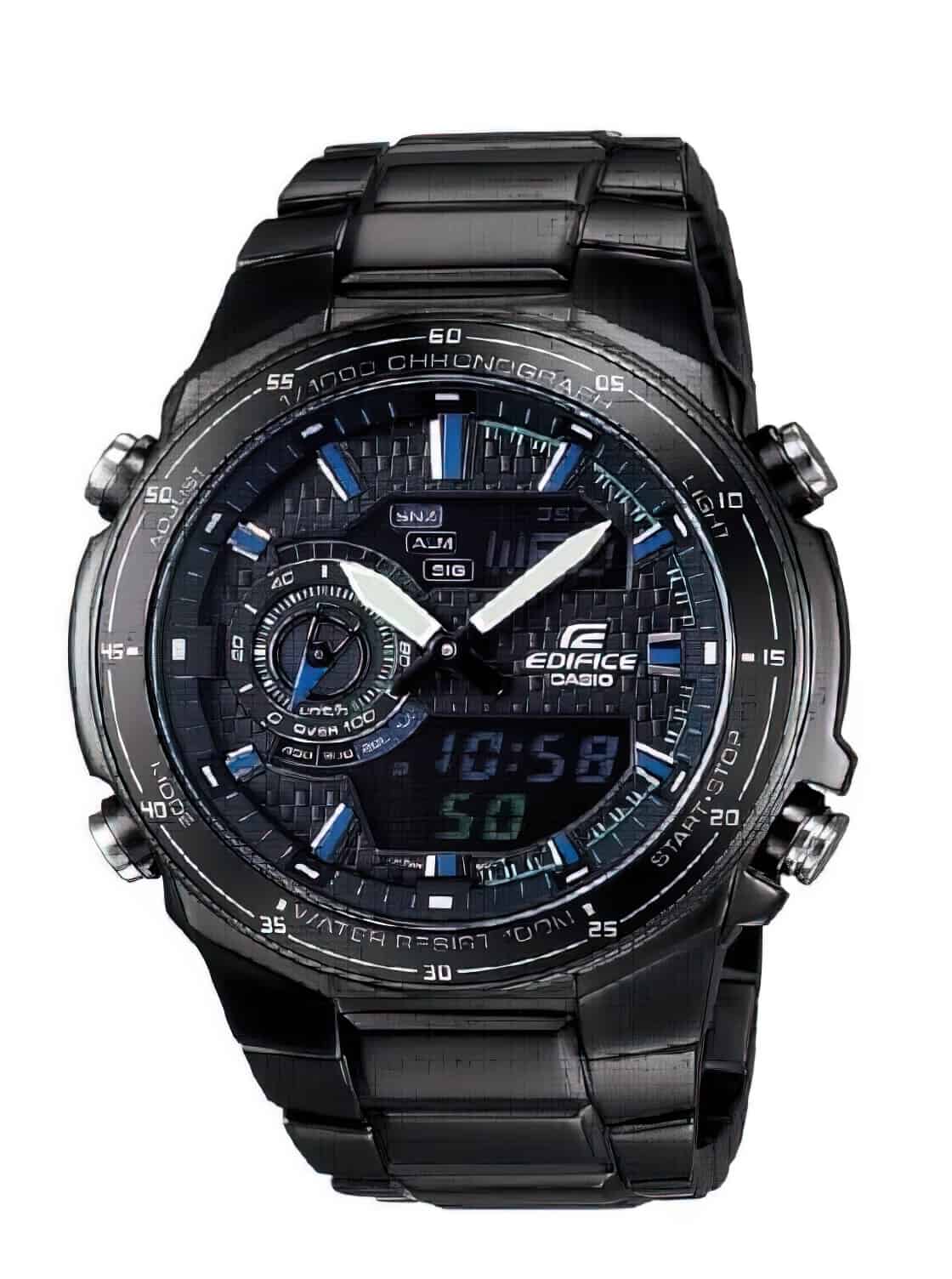 As soon as I saw the pictures of the EDIFICE Black Label Collection, I knew I had to write about it and I know for sure I will be buying at least one watch from this collection, that is if the watches are 42 mm or smaller in size because of my small wrists.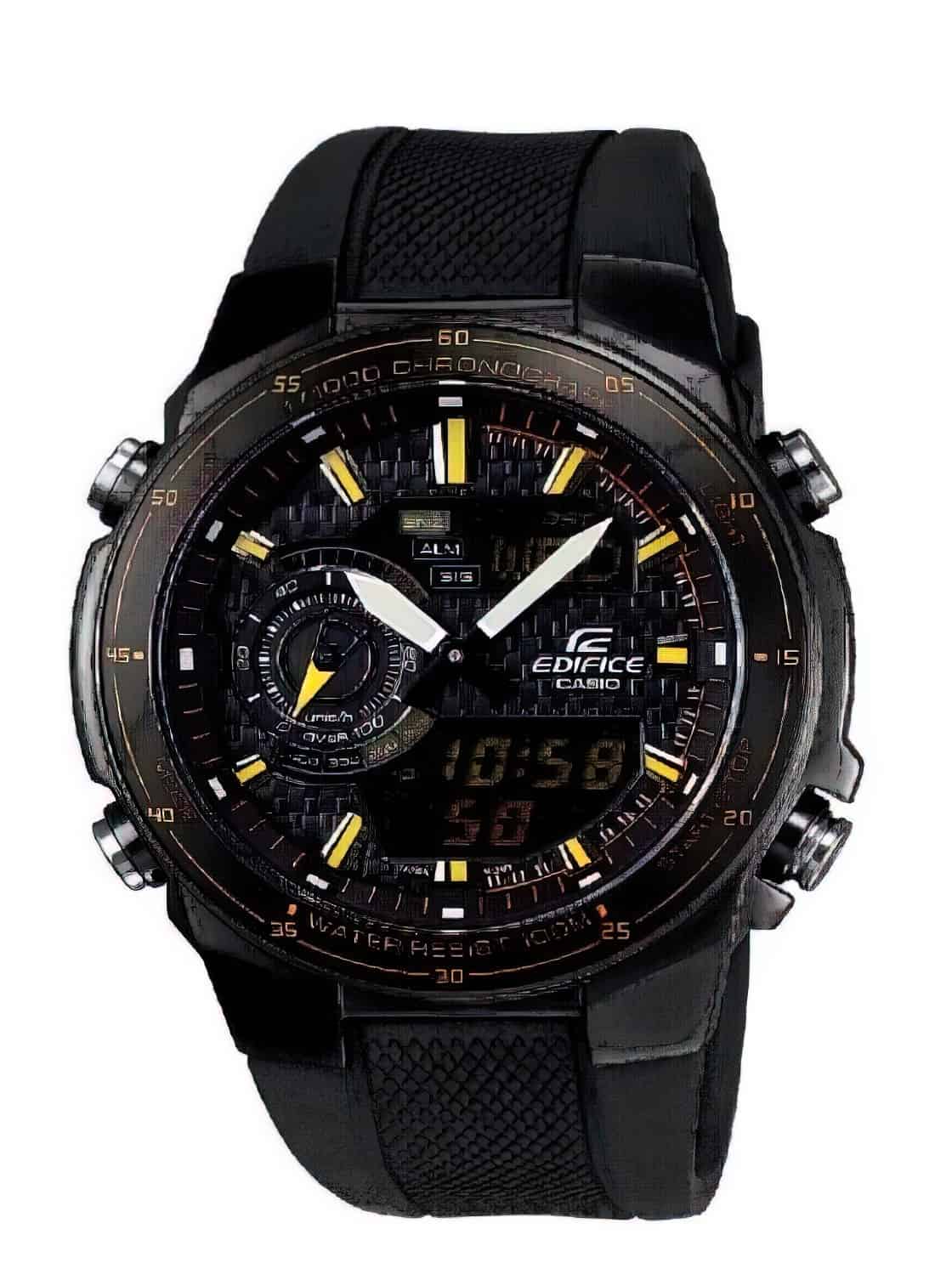 Not only is the EDIFICE line very elegant looking, it also comes with all the features that Casio fans are used and love so much. You can almost say this watch is meant for James bond, looks elegant and performs a lot of functions. Some of those functions are (depending on the model you choose): 100 meter water resistance, countdown timer, stop watch, auto LED light, world timer, four daily alarms, full auto calender, 12/24 hour formats, atomic clock, thermometer, mineral glass, and solar powered self charging battery.
Speed, intelligence, panache – let your wrist define who you are with the EDIFICE Black Label Collection from Casio, Casio's new brand of men's timepieces. These versatile watches encompass modern, timeless luxury and the return of the wristwatch for uptown deal makers and downtown style cravers. Through the launch of the new Black Label collection, EDIFICE captures the sophistication of style with the intellectual tasks of your most powerful machine. The collection speaks to the well-rounded man who's going places, from the boardroom to the ballpark, ambition is the name of this watch's game.
The Casio EDIFICE Black Label Collection consists of six different watches and ranges in price from $150 for the Speed Indicator – Steel Band (EFA131BK-1AV) & Resin Band (EFA131PB-1AV),  $150 for the Active Dial Stainless Steel Band (EFA132BK-1AV) & Resin Band (EFA132PB-1AV), $250 for the Tough Solar (EQS500C-1A1), and $500 for the Solar Atomic (EQWM1100DC-1A2).