You know what sucks about your mainstream furniture these days that you purchase at big box stores? Their absolute crap quality! They look nice but they get beat up so easily. And the good quality furniture is a major pain to move around because of its weight and of course, it's super expensive. Normally, some furniture pieces come packaged in cardboard boxes but what about having furniture made out of cardboard?
The folks over in Australia at KARTON Group thought it would be a pretty cool idea to make all sorts of furniture pieces out of cardboard. These guys have beds, decoration pieces, TV units, dressers, and even cardboard animals which can be painted to your liking. For those of you who are all about saving the planet, these products would work perfectly for your home. They use a mix of virgin and recycled paper (virgin paper provides superior strength).
It's nice and all that it's an environmentally friendly product but one of the main selling points for me is how tough the cardboard furniture is. I'm pretty sure my bed frame could not handle the amount of people you are about to see in this video. Have a look, it's pretty impressive.
The Cardboard Bed Test
Not bad right? KARTON furniture is extremely strong and made out of high-grade corrugated paper board making it stronger than it even needs to be. Not only is the furniture very versatile but also unique looking. When was the last time you sat on a cardboard chair or couch?
Another good thing about the KARTON cardboard furniture is that it requires zero tools to assemble. They use a system of folds and tabs and comes with printed assembly instructions. If that isn't good enough, there are also instructional videos online. And as mentioned, you can also paint your cardboard furniture with water-based polyurethane and paints which will add an additional layer of waterproofing and protection against normal wear and tear.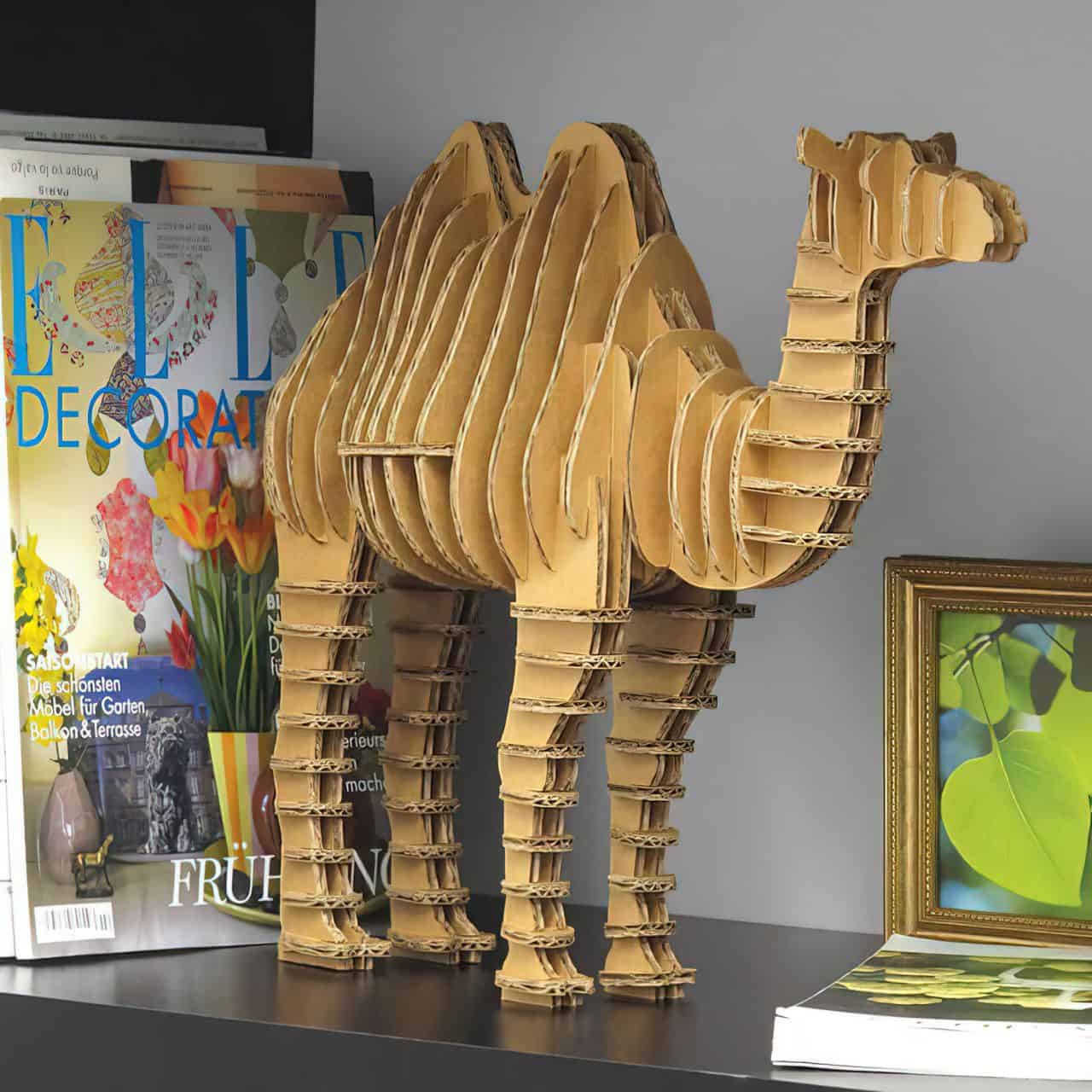 And if you happen to spill a drink, not to worry my friend. As long as you are quick to react, an absorbent cloth will do the trick.
It may be hard to swallow the fact that you're paying $269 for a cardboard bed but remember that it is extremely durable and the bed can assemble to any size you wish from a Single to a King size. Check out the KARTON website to see all of their products and prices.