Here at Unfinished Man, we're passionate about motorcycles.
We've developed an entire culture around the damn things, a culture of our very own. Faisal used to own a sports bike… Eddie likes them quite a bit, and me? Well, I was on a dirt-bike once, which is pretty much just like being a seasoned motorcycle enthusiast.
But let's not split hairs here, the point is that we really love bikes. We love the sleek curves, the speed, the sounds, and we especially love the advertising that companies like Ducati use to market them. Advertising like this…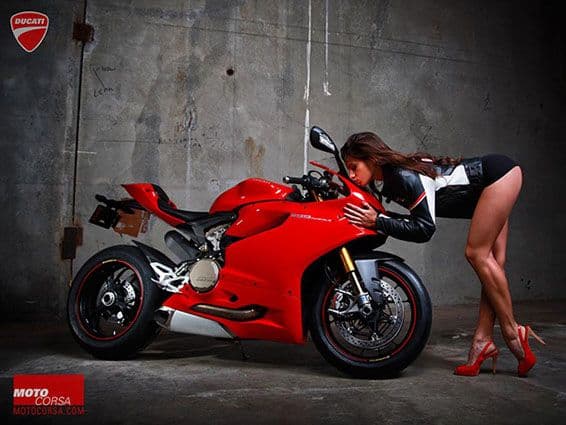 What could possibly be more natural than a sexy woman licking her brand new motorcycle? I can't think of much.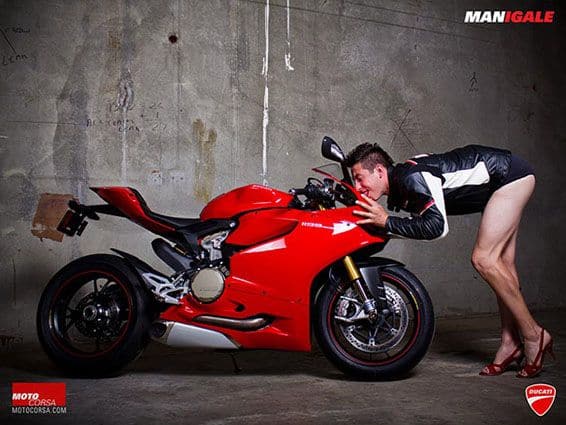 But wait, oh… oh my!
I like sexy women as much as the next man, but I've got to say, some advertising takes the whole "sexy" thing to hilarious extremes. That's why MotoCorsa – a dealership in Portland, Oregon, decided to come up with these bad-boys.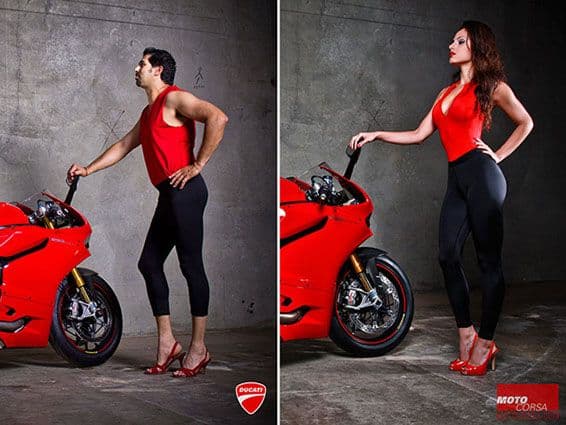 I'll tell you one thing, his posterior looks nothing like this chick. In that she wins hands down.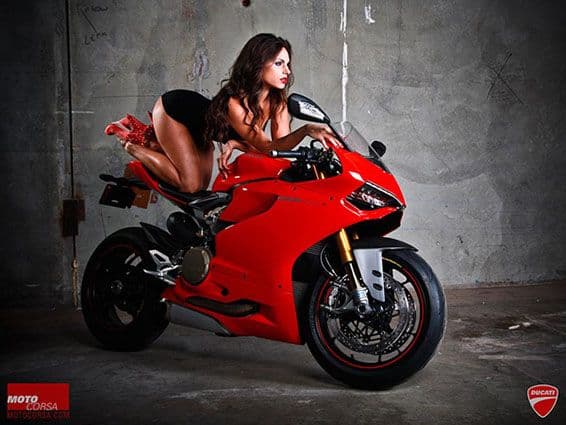 Now this, is how you ride a bike. This riding stance puts a real focus on balance and aerodynamics.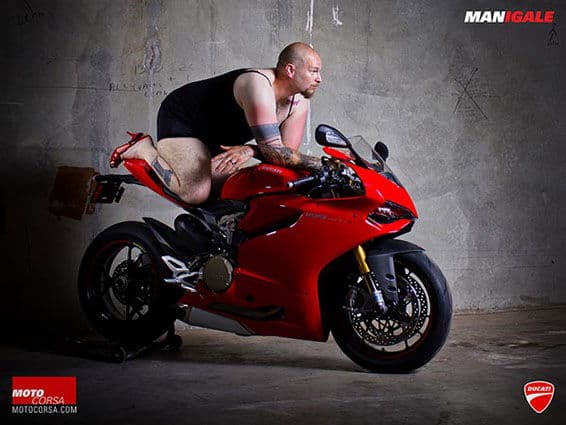 I call this one the Easy Rider. This is the look that Peter Fonda and Dennis Hopper were going for when they played Wyatt and Billy in the movie.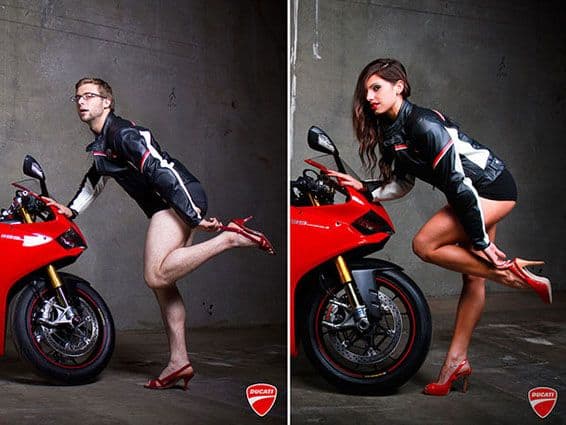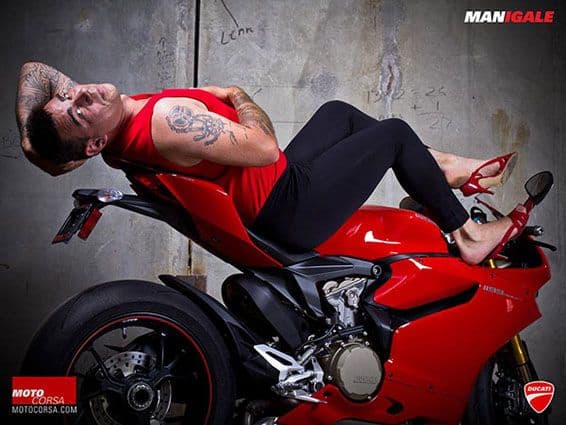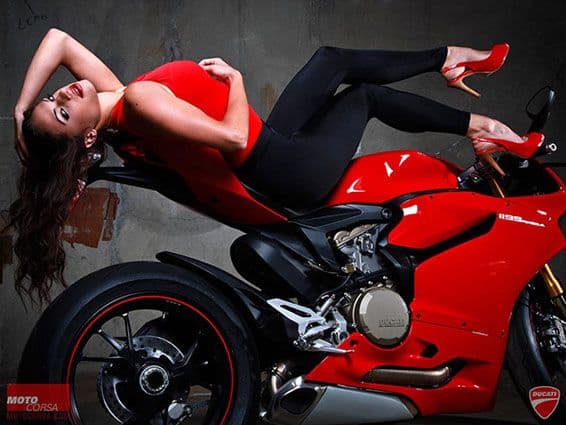 I realized how stupid this would sound the moment it occurred to me, but… I just realized that this woman matches the bike. Yes, it's been one of those days. Don't judge me.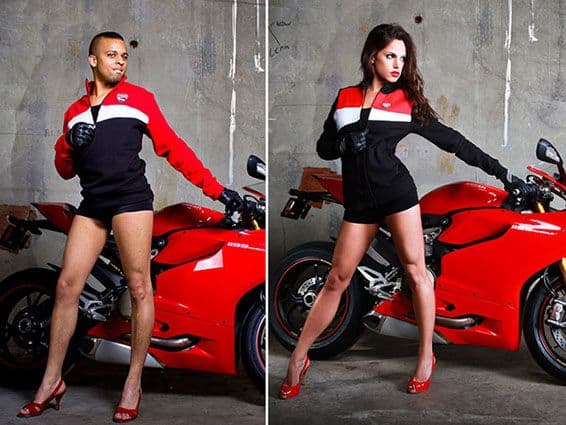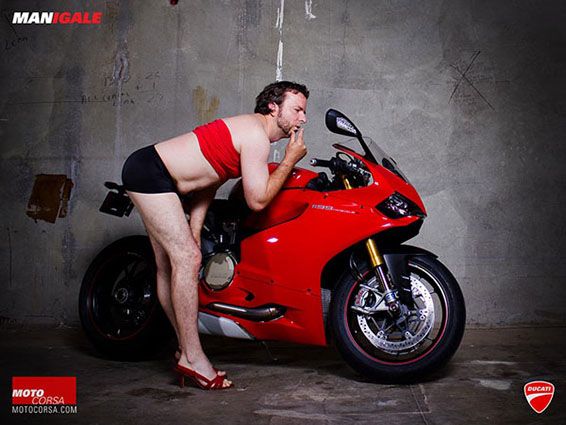 When Kurt Sutter came up with the concept for the show Sons of Anarchy, I think this was the raw masculinity he was trying to capture.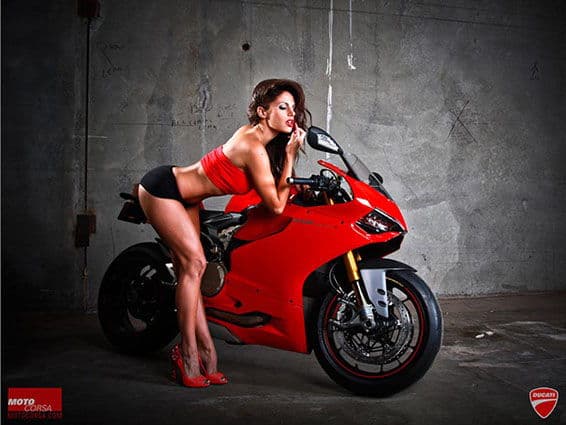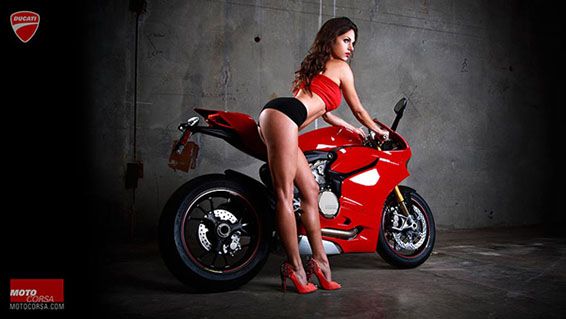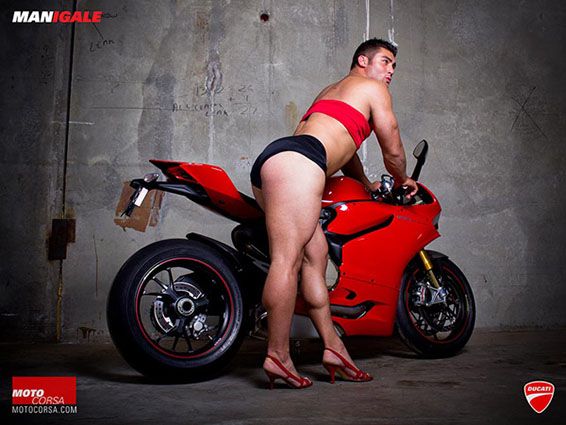 So, what did you think? My girlfriend sent this to me and I had a good laugh. You can see the original on The Daily Mail, and I'm sure that it's been posted on the dealerships website as well.
Have you ever seen any other advertising like this? I'm not even sure what to call it, but if you have, leave me a comment below with the link!