I talk about video games all the time, but what about the real pros?
Daigo "The Beast" Umehara is a well-known top fighting game player, famous within the fighting game community for his play in the Street Fighter series. Born in Tokyo, Japan in 1981, Daigo's career in fighting games began in local arcades in the early 90s with games such as Vampire Savior and Street Fighter 2.
Daigo's rise to international prominence, however, did not come until 1998, when he won a national tournament for Street Fighter Alpha 3. Upon winning the tournament at the national level, Daigo was invited to face off against Alex Valle, the champion from the U.S. tournament, in an international showdown in California. Daigo made a heated comeback and managed to win against Valle in a 2-1 victory.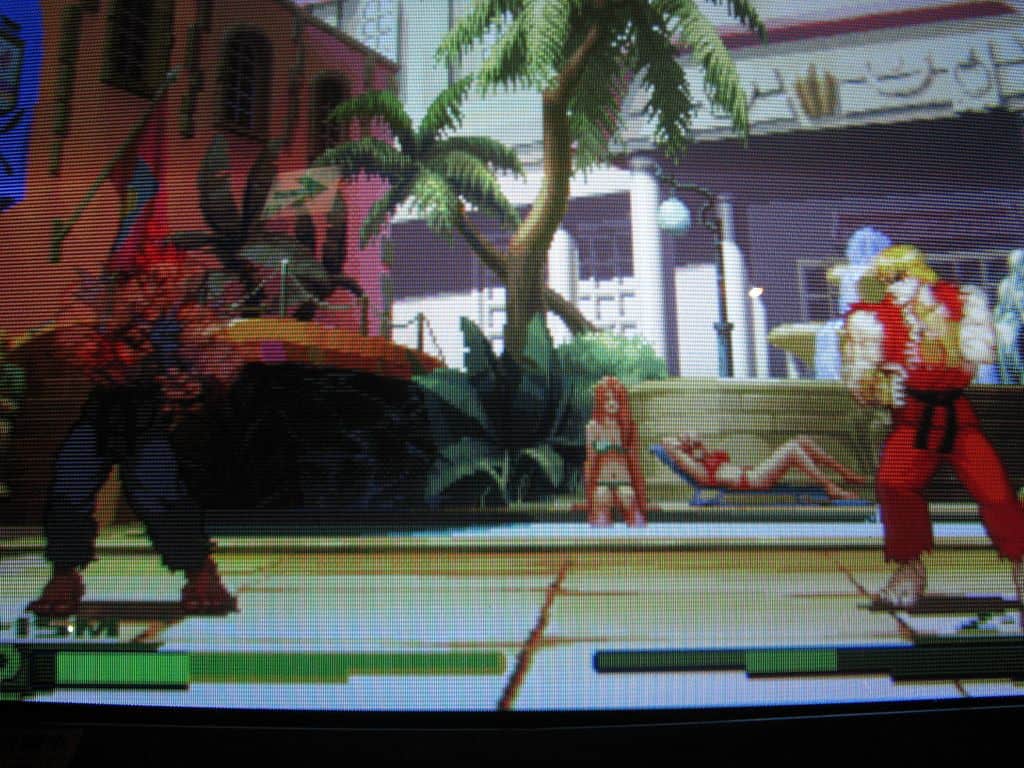 Daigo has regularly competed on the international stage at the Evo (short for Evolution) fighting game series since 2003, as well as occasional other tournaments such as Seasons Beatings, SoCal Regionals, and NorCal Regionals. Daigo regularly places in the top 8 in these tournaments, with several 1st place finishes under his belt in his career.
Perhaps the most notable match of Daigo's Street Fighter career was during Evo 2004. He was well within range to be easily defeated – his character, Ken, would have easily been knocked out due to chip damage from almost any special attack. His opponent, Justin Wong, used a special attack with Chun-Li to finish him off. However, through a series of perfectly timed parries, Daigo managed to survive the attack and was able to make a hard-fought comeback.
This moment is often referred to by fans as "Evo moment #37", and is one of the most famous moments in the history of the professional fighting game scene. Here's a clip…
Though Daigo had initially expressed interest in retiring from his fighting game career in 2008, in more recent years, Daigo has adapted to new releases such as Street Fighter IV and its subsequent updates. While he was generally known for his Ken in Street Fighter III, he switched to the (relatively similar) character Ryu in Street Fighter IV, with brief periods in which he played Yun. He has found continued success through this new period and continues to regularly place highly in tournaments despite the character and system adjustments.
Daigo's regular success and prominence in tournaments at both the national and international level has given him a true career in fighting games. Through his sponsorship with the company MadCatz, and numerous high placements in tournaments, Daigo has managed to make a relatively successful living with his fighting game dominance. To these ends, he has turned something he loved into a real career and been able to travel the world while displaying his skills to opponents worldwide.
Daigo Umehara's nickname of "The Beast" can be considered well earned. For nearly two decades he has competed in dozens of tournaments across his native country of Japan as well as several countries across the international scene. He has truly turned his passion, which some could see as a mere hobby, into a true career which has given him fame, success, and the ability to travel to several countries. Daigo is arguably the most recognizable figure in the fighting game community, and hopefully will continue to dominate the scene for many years to come.
(Photos by Kelly Bracha and SpirosK photography)