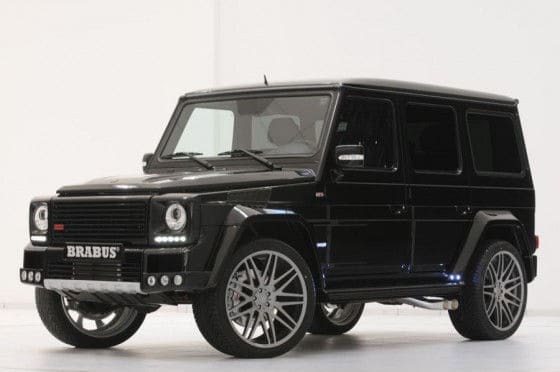 The Mercedes-Benz G-Class (Gelandewagen) is one of the most macho and capable off-road vehicles on the planet. I love the styling of it, and it is on my top three all-time favourite SUVs list (the other two are the Toyota Land Cruiser and Land Rover Defender).
The well-known German tuning company Brabus has now unveiled their version of the macho SUV called the Brabus 800 Widestar;  according to the tuner, it is the world's most powerful SUV.  The 800 Widestar produces 800 horsepower and 1,047 pound-feet of torque from the bi-turbo V12 engine, helping the 800 Widestar sprint to 62 mph in only 4.0 seconds- that's pretty damn quick for an SUV that's shaped like a brick and is almost as heavy as a tank.  The G-Wagon can reach an electronically limited top speed of 149 mph (240 km/h); without the limiter, the top speed is said to be 168 mph (270 km/h).
Aesthetically, the 800 Widestar receives a few air vents on the hood and fenders and wide 23" wheels.  Brabus also installed a whole bunch of LED lights in the front and sides which don't really suit the SUV- not sure what Brabus had in mind with those?  I do hear rappers love LED lights. 😉 The interior gets a new sport steering wheel, soft leather and Alacantara and wood trim which can be customized to any color the customer chooses.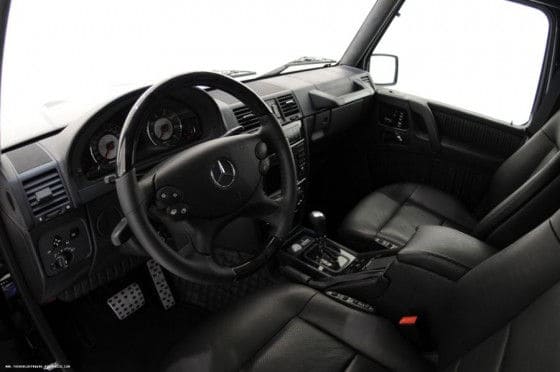 [Source: Brabus]