It's not always easy to find a good pair of underwear. Sometimes it feels like you're stuck in the same old, boring briefs for years on end while your butt is going downhill.
So, it's time to take your underwear game to the next level. Put down those Fruit of the Loom briefs, step away from Hanes boxer briefs, and say hello to Bn3th underwear.
But what's so great about Bn3th underwear? Well, BN3TH is a brand that specializes in boxer briefs. They use only the highest quality materials when designing their products. Unlike most brands, BN3TH underwear is made of a high-quality micro-modal and spandex blend that has been known to last longer than most other underwear.
Also, they offer a wide variety of different types of men's underwear, all carefully designed with comfort, support, and breath-ability so you can move in total confidence.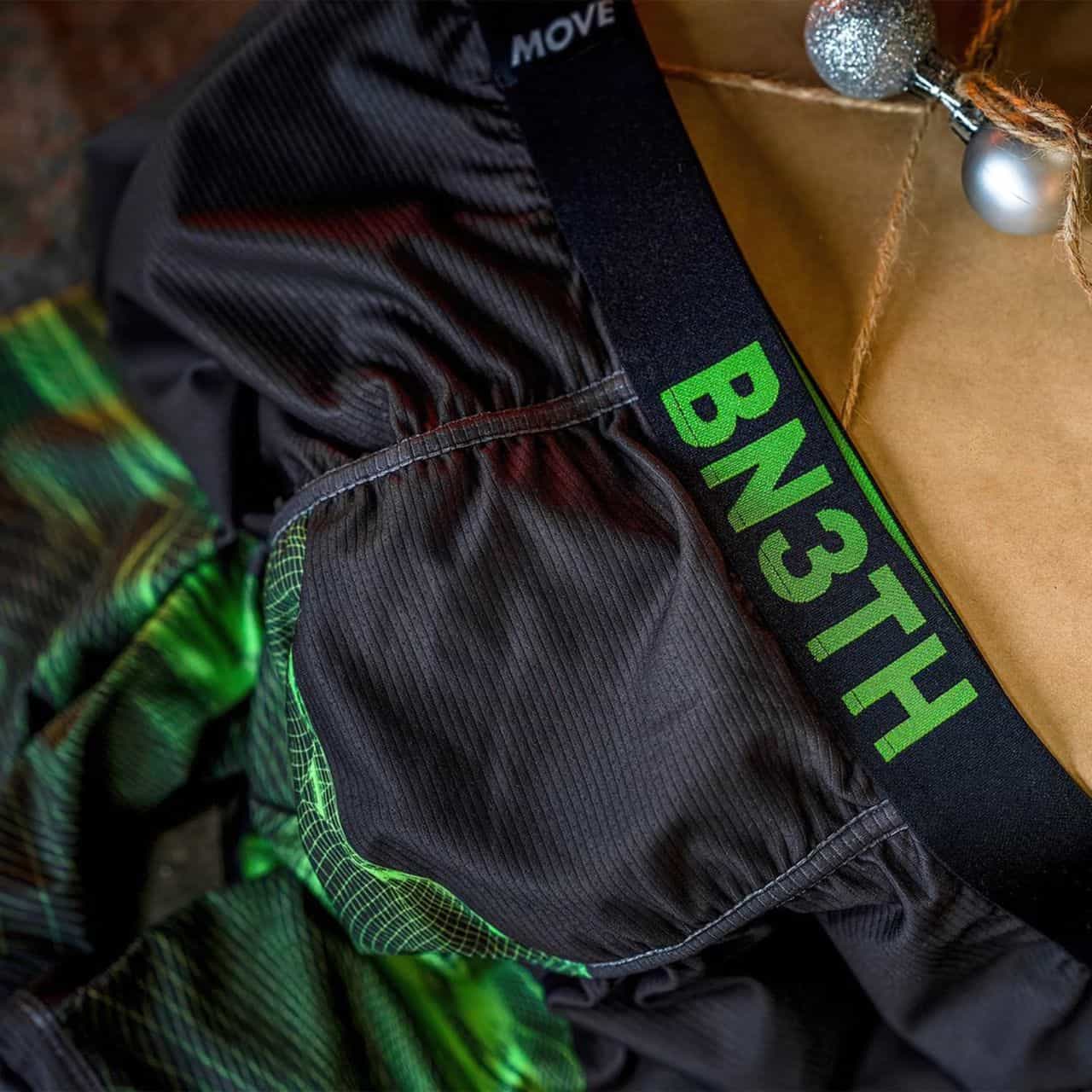 Personally, I have been wearing their underwear for the last year and my experience with this underwear is superb. And the reason was – comfort, design & a wide collection to choose from.
While BN3TH specializes in boxer briefs, they also offer a wide variety of products including Loungewear, Tops, jockstraps, Boxers, and many others. Check out the Bn3th underwear Collection and give them a try today!
Introduction of BN3TH (How they came to the Scene)
Bn3th is a company that has been around since 2010 and they specialize in boxer briefs. The company was originally called MyPackage until the name was changed to BN3TH in 2013.
Actually, it's a new line of MyPakage underwear that includes briefs, boxer briefs, and lounge pants that feature large flat seams for superior comfort. They continue to offer quality products, which live up to their reputation.
In many ways, these are better than MyPakage but more expensive because they offer a wider waistband and better quality fabric. The company's goal is to provide underwear that not only looks good but also feels great.
They understand that when you feel good, you perform better. That's why they focus on increasing comfort and performance with every new design.
Bn3th is also the creator of the MyPakage Pouch Technology™ and this technology is patented under their name. It's an underwear design that provides unparalleled support and comfort. The Bn3th pouch hugs your package and keeps it in place, no matter what activity you're performing.
Furthermore, these underwear are made from modal fabric, which is incredibly soft and moisture-wicking. It's also breathable, ensuring that you stay cool and comfortable all day long.
What's more, Bn3th offers a wide range of styles and colors to choose from, so you're sure to find the perfect pair of underwear for your needs.
Whether you're looking for something sexy and sultry or comfortable and practical, Bn3th got you covered.
Why Did I Choose BN3TH underwear for all activities?
I have been using Bn3th underwear for a while now, and I have to say that I am really impressed. From my perspective – the main competitive advantage that Bn3th has is its Patented MyPakage Pouch Technology™. This technology really makes a difference, as it keeps everything in place and prevents any unwanted movement.
The first thing I noticed was how much more comfortable they were than my old underwear. The MyPackage technology really does make a difference – it creates a three-dimensional pouch that provides amazing support and reduces the need for shifting and adjusting your man parts. As a result, you can actually move around in them without feeling constricted or uncomfortable.
The second thing I noticed was how much better they performed. The fabric is really breathable and wicks away moisture, which kept me feeling cool and dry even during the hottest parts of my workout. And the extra support was really appreciated when I was cycling or rock climbing – it prevented any unwanted movement or chafing.
Another great thing about Bn3th is that their underwear is made of high-quality materials. This means that they are not only comfortable but also look great. I have tried other brands of underwear in the past, and I have to say that Bn3th beats them all hands down.
Different Scenarios
Cycling at Leisure time
I'm a big fan of cycling and love going on long rides. I was excited to try out the Bn3th underwear as I'd heard great things about it. And I have to say that I was impressed – the underwear was really comfortable and didn't chafe or rub as some other brands do.
The Sea-to-Sky Pad really makes a difference and kept me feeling comfortable for hours on end. The MyPakage Pouch Technology also does a great job of supporting my package. I would highly recommend them to anyone who loves to ride! Thanks, Bn3th! You've made cycling so much more enjoyable for me! 🙂
I went rock climbing for the first time wearing Bn3th underwear and damn was I impressed. I have found myself planning which days I am going to wear my Bn3th throughout the week and climbing days are top of the list. From the start of the day, waking up in the hammock or tent, changing into Bn3th with the MyPakage Pouch Tech, my sausage and nuts stay dry and separated from one another.
Here are some of my thoughts: increased comfort, increased performance, and I really like how my sausage and nuts stayed dry and separated from one another. I usually spend a lot of time in a harness and these briefs made things so much easier. I don't have to worry about trapping a nut if I weigh my harness un-intentionally which is huge! It allows me to focus on what really matters – the climb!
The briefs are made out of a comfortable material that is great for moisture-wicking too. They do not ride up or bunch up which is another huge plus. The only downside to rocking these bad boys is how much people think you are wearing them under your pants.
When they say "specifically engineered for men" they are literally speaking the truth!
Lounging around the House
I'm not sure if it's my imagination or not, but I think my girlfriend is happier when I lounge around the house wearing Bn3th underwear. The first time she saw me lounging around in these she laughed and said that I looked ridiculous. Yet, just this morning, the first thing that she did was give me a kiss and then say "you know what would look really good on you? Your late-night underwear."
I am really enjoying wearing Bn3th underwear because it is made with sustainable fabrics. I would definitely recommend these to anyone who wants to enjoy their relaxed time homing around.
I know it sounds like a bit of an exaggeration, but I can't tell you how many times we have been out and about and people would ask me "Do those really feel that good?". The answer is Yes!
Bn3TH underwear has given me the best feeling ever while wearing them. They are so comfortable as well as functional for all my activities such as rock climbing, cycling, or lounging around with my girlfriend on the couch watching Netflix.
Also, they come in different styles to suit your needs from briefs to boxer briefs which makes them perfect for any activity you enjoy doing whether it is work-related or not.
What other brand do you know will make sure they tailor their product to fit what YOU want? So what are you waiting for? Give up that old tighty today and start living in style with BN3TH!
Grab your Bn3th underwear Today!
To sum up, Bn3th underwear is a new brand on the market that aims to provide increased comfort and performance for its wearers. This is done through the use of innovative fabric technology and design, which sets Bn3th underwear apart from other brands.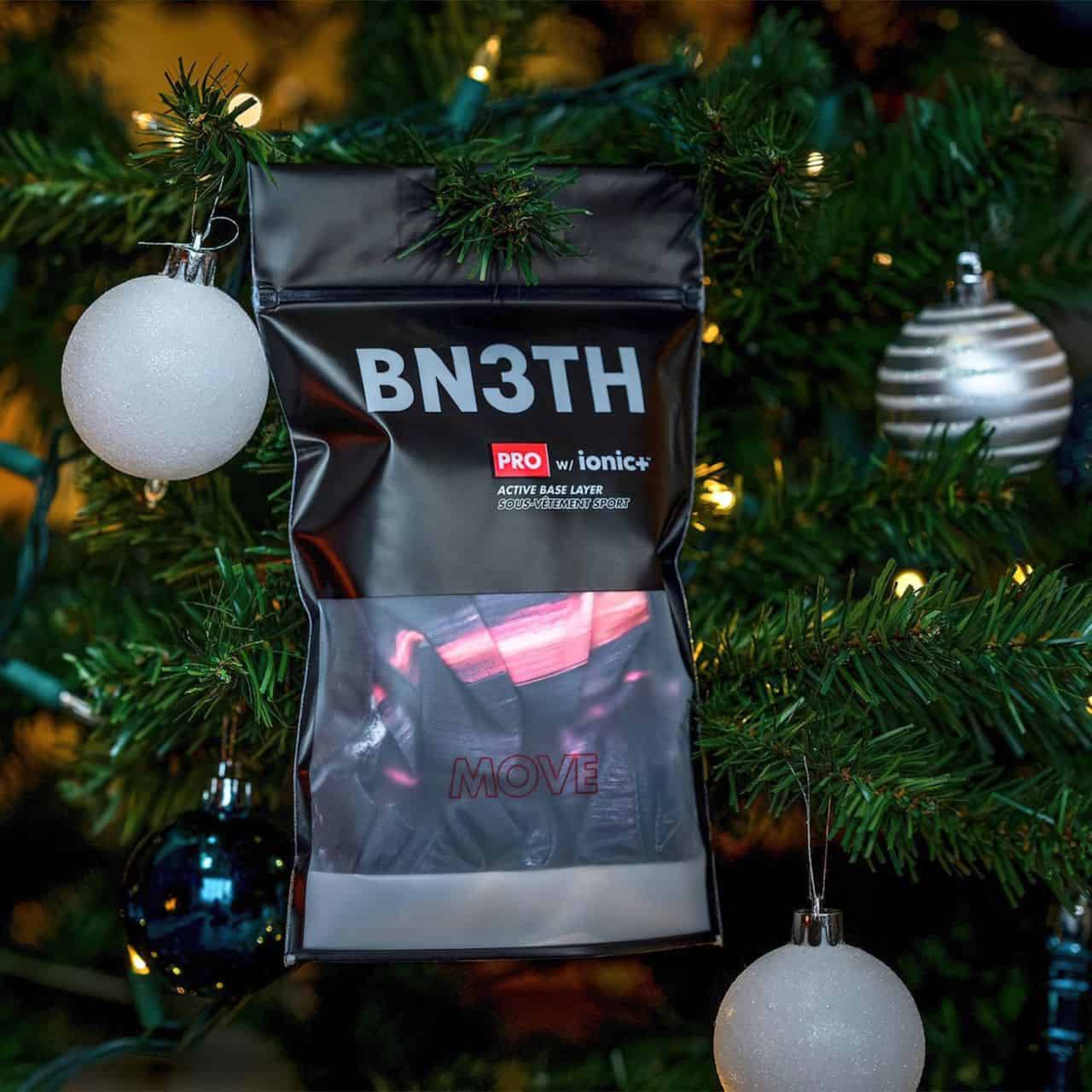 In a nutshell, Bn3th underwear is an excellent choice for anyone who wants to live their life worry-free and free from discomfort. They offer an array of styles that are suitable for any lifestyle, which means you can do all of your favorite activities without worrying about chaffing.
So what are you waiting for? Grab your Bn3th underwear Today!